Dog training is an essential part of dog ownership.
Dogs are not born as obedient, high-functioning pets that immediately act like man's best friend. They all need to learn how to act around their pack and in their new territory. This means socialization, house breaking, basic obedience and much more.
In additional to basic training, some breeds will struggle with chewing, barking, separation anxiety and other key issues. Then there is the fact that some dogs are simply smarter than others. This all means that there is no one-size-fits-all approach to dog training.
You need to understand the issue, the capabilities of the dog, the restrictions of the environment and your potential solution.
For many, this means reliable puppy training books.
So, how can we be sure of finding the best dog training books for our dogs and situations?
In this guide to the best rated dog training books for your pet, we will review a series of books that are available to buy online as paperback, kindle books and hardbacks.
We will look at the main focus of the information and the pros and cons that it provides for your pup.
There are 24 books in total here, so we plan on providing a broad comparison that stretches between different subjects, authors and styles. This will culminate in a summary looking at some of the highlights and key points for different audiences.
Before we start on this list, we need to take a closer look at the benefits of these training books and key buying considerations. What should dog owners look out for when choosing a training book, and why might they be better than e-guides and obedience schools?
Why buy books on how to train a dog?
There are many reasons why a dog training book may come in useful within your home.
Any behavioral problem, whether long standing or part of puppyhood, has the potential for change and positive results.
It is important to give animals the chance to succeed with new strategies in order to improve their attitudes, cement their place in the pack and generally improve living arrangements for all concerned.
There are books out there on all sorts of problems, with all sorts of approaches. Dog owners that do their research and put in the effort with these aids can enjoy great success.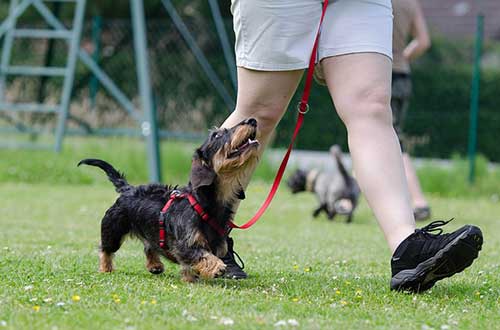 Books versus e-books
Some may ask why they should turn to a book when there are other e-guides and online resources that are proven to work.
There are some great online options out there that are full of great tips from reliable sources. The issue here comes with accessibility. Some dog owners prefer the idea of a physical book that they can study wherever they choose, rather than something on a mobile device.
These books are often easier to read and have pictures and visual aids to improve your chances. There is also something comforting about a physical book that you can own and annotate as you see fit.
Books versus obedience schools
This all depends on how you want to learn, the skills the dog needs and their ability to work with a classroom.
Obedience classes have their benefits for basic training and socialisation. There is clear guidance and support, with other dog owners to fall back on. However, some pets may not work well in this chaotic environment and slower dogs may find themselves falling behind the rest of the class a little.
There is no point adding pressure to yourself, or your pup, if the at-home option of a training book makes more sense. Then there is the potential cost involved. Ongoing classes add up, but a book is a one-time purchase if you make the right choice.
Things to look for when choosing one of these top rated puppy training books
1. The author:
One of first things to look at when browsing through these different books is the author.
As you will see below, there are some people that are pretty prolific when it comes to writing these sorts of books.
Some are qualified dog behaviorists or television stars that write on all sorts of topics. Others are less well-known, but that doesn't necessarily mean that they are any less insightful on their chosen subject.
2. The topic:
On that note, it is also important to look at the topic of the book in regard to the type of information on offer and the presentation of the material.
Some are clearly marketed as beginner guides of basic help for new owners, while others go deeper to appeal to experienced owners.
It is important to know which is in store before buying. Then there is the difference between those specifically for an issue like housebreaking or socialisation and those for general training tips.
You will also find that many of these authors try and find a unique selling point to their work to hook readers in.
All books need to stand out from the crowd on a bookshelves or oversaturated Amazon page. These clever hooks can come from the methods of training, a "revolutionary" trick to a problem, the animals being trained or the author themselves. You will see examples of this throughout the reviews below.
3. The limitations on breeds and ages:
Finally you need to make sure that the information offered suits your dog.
There are many cases of dog owners buying a guide after they have their puppy and realizing that the information isn't suitable. Some spend as much time matching owners to the right breed as they do on training.
Most of the best guides will offer advice that users can tailor to any breed they like. Others will focus on key behavioral issues that are seen in hyperactive dogs, small dogs or other problems.
Then you need to decide if you want the best puppy training book or the best book for dog training. The former tends to focus on the early days when you bring the puppy home and need to start on the basics. These include beginner guides and 6-week programs. The latter takes a more general look at behavioral issues that owners need to avoid. They include corrective guides and books on wider issues of dog psychology.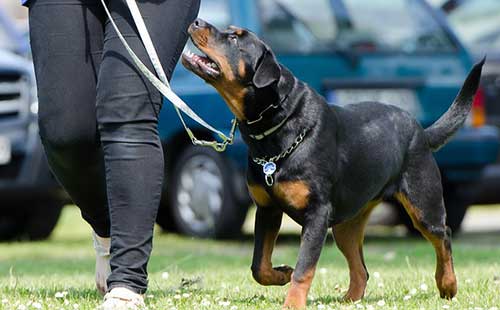 Some of the best books based on their author
One name that you are sure to see around the Amazon book stores, and other major suppliers, is Patricia B. McConnell.
Dr McConnell is a leading animal behaviorist that has a long list of guides and achievements under her belt.
You will find that her name comes up again later on in this list. To get us started, here are two beginners guides that many have found to be of use.
1. The Puppy Primer
This cute little beginners guide is sold as a "humane, effective and concise approach to puppy rearing that gets your pup off to a great start".
It covers most of the basics for socialization, obedience, crate training and house training with a clear focus on positive reinforcement for positive results.
It is short and sweet, and best recommended to the truly inexperienced dog owner.
Last update on 2023-06-04 / Affiliate links / Images from Amazon Product Advertising API
2. Family Friendly Dog Training: A Six Week Program for You and Your Dog
As the name suggests, this method is designed to provide a helpful course of tips and solutions for a six week period. Therefore, this one requires a little more commitment than some of the others.
It is also important to note that this is described as a "supplement to classes, and for those going it alone" which highlights the accessibility of the information.
As with all her guides, the information isn't too in-depth but is still formed on a scientific basis.
Last update on 2023-06-04 / Affiliate links / Images from Amazon Product Advertising API
Another name that you will see a lot when it come to information on pets and animal training is Cesar Millan
Cesar is as well known in these circles, but for different reasons. Some prefer to turn to people like McConnell, with their academic qualifications. Millan, however, is accessible to readers because of his tv appearances.
Here are three of the best Cesar Millan books to consider if you are a fan of his "The Dog Whisperer" show and want to learn more.
1. Be the Pack Leader: Use Cesar's Way to Transform Your Dog and Your Life
There are many people that immediately take to this guide and others that don't. It all comes down to the style and appreciation of the author, rather than any issue that the books are about.
Many feel that this guide is well-written and easy to read, thanks to the inclusion of clear, practical tips.
The key to this book's success is that link between the owner and the dog. However, as you will see below, there are other guides to go a little deeper.
Last update on 2023-06-04 / Affiliate links / Images from Amazon Product Advertising API
2. Cesar's Way: The Natural, Everyday Guide to Understanding & Correcting Common Dog Problems
There are plenty of similarities between this guide and the last as this is another accessible book on dog psychology.
This guide works on the theories that "what your dog really needs may not be what you're giving him" and "there are no 'problem breeds', just problem owners".
Owners that agree with this sentiment will have fun diving into this guide and testing out the advice on their own pups.
Last update on 2023-06-04 / Affiliate links / Images from Amazon Product Advertising API
3. How to Raise the Perfect Dog: Through Puppyhood and Beyond
There isn't much to say on the style of the information and writing that hasn't been said on the books above.
Some say this is best recommended for those yet to choose a puppy because of the information within.
It is pretty basic stuff and not as insightful as some had hoped, but there is no getting away from that respected name and this is an edition to add to a growing collection.
Last update on 2023-06-04 / Affiliate links / Images from Amazon Product Advertising API
Then there are those that have become well-known names for other reasons and have decided it is time to write their own bestselling dog behavior book.
1. Zak George's Dog Training Revolution: The Complete Guide to Raising the Perfect Pet with Love
Some dog owners will be fully aware of Zak and his approaches to dog training, and others will have never heard of him. This is because Zak usually spends his time offering advice via YouTube videos instead.
Those that enjoy these videos will enjoy a deeper look into the topics and a physical form of the helpful information. Others are critical of the fact that the book refers back to previous work with links to key videos. It seems a little like an attempt to boost viewer numbers, but at least the advice is pretty solid.
Last update on 2023-05-28 / Affiliate links / Images from Amazon Product Advertising API
2. Team Dog: How to Train Your Dog–the Navy SEAL Way
Mike Ritland can lure in buyers for his books for two simple reasons.
First of all, he is a New York Times–bestselling author, so has some history in the subject. Secondly, he is a former Navy SEAL. He has combined these two elements of his life to create this guide that looks at the "close relationship and exceptional training of combat dogs".
There are tips on how to choose the best dog breed based on expectations and need and trust building exercises. Again, this is more about the author than the information.
Last update on 2023-06-04 / Affiliate links / Images from Amazon Product Advertising API
Some of the best books based on a unique selling point
As we mentioned above, there are so many different types of dog training books, and so many potential duplicates, that it makes sense to find that clever angle and USP to stand out.
The following four have done just that.
1. Training the Best Dog Ever: A 5-Week Program Using the Power of Positive Reinforcement by Larry Kay and Dawn Sylvia-Stasiewicz
The title doesn't give much away here about that unique angle. However, there are two sides to this idea of "the best dog ever".
The information here is designed to help all sorts of users with a programe based on love, kindness and positive reinforcement. Ergo, making sure your dog is the best it can be. However, there are lots of stories about Sylvia-Stasiewicz's time using these methods on President Obama's dog, Bo.
There are some that feel there is too much name-dropping of Bo and the Kennedys, where they could have added more detail to the information.
Still, there a nice weekly breakdown of tasks and an easy to follow guide that many will find interesting.
Last update on 2023-06-04 / Affiliate links / Images from Amazon Product Advertising API
2. Little Dogs: Training Your Pint-Sized Companion by Deborah Wood
In this book, the twist comes with the breeds of dog that are the target audience, rather than the trainers or techniques.
Many dog owners will find that it is more difficult to train toy breed because some methods don't apply and they are more fragile. They also suffer with a different set of problems.
This book focuses the tips and information on effective communication for these small breeds.
Users like the inclusion of the size-appropriate games and activities and visually stimulating color codes and photographs.
Last update on 2023-06-04 / Affiliate links / Images from Amazon Product Advertising API
3. My Smart Puppy: Fun, Effective, and Easy Puppy Training by Brian Kilcommons and Sarah Wilson
If dog owners were to pick up this book second hand, or off the shelf of a friend, they may not see the immediate appeal.
There are plenty of helpful tips here when it comes to the basic training of the dog, as well as some insight into house breaking. Still, it is fairly generic. This is because the unique selling point here is the inclusion of the 60 minute DVD.
This dog training dvd does help to add some context and visual learning to this approach, to improve the potential of the book. However, there are those that might prefer the YouTube approach to video content that we saw above.
Last update on 2023-06-04 / Affiliate links / Images from Amazon Product Advertising API
4. Fired Up, Frantic, and Freaked Out: Training the Crazy Dog from Over the Top to Under Control by Laura VanArendonk Baugh
Here the main selling point, and also the main criticism, comes from the training method involved.
The aim here is to teach users how to calm dogs into obedience with a special mat.
Dogs that use the mat well can see results. However, there are those that find the process frustrating with their own hyper dogs and large breeds.
Some point out that this doesn't work for those with anxiety and hyperactivity outdoors. The guide says to take the mat on walks, but this is not practical at all.
This is a love it or hate it book, which is disappointing when users see Laura's credentials. Her work on clicker training was used in a Harvard behavior class.
Last update on 2023-06-04 / Affiliate links / Images from Amazon Product Advertising API
Some of the best books based on a specific issue
These special interest angles are great for those that want to learn a different approach or enjoy reading about dogs and dog training and want a fresh perspective.
However, it is clear that there are potential issues to this approach when the writer get too specific or go off the rails a little. There are other authors that find an important niche and provide clear guides on that subject.
Here we will look at some of the best books on dog training for clicker training, house breaking and general tricks.
1. Puppy Start Right: Foundation Training for the Companion Dog (Karen Pryor Clicker Book)
This book provides a range of great content on different elements of training for a more obedient dog, but there is definitely a strong focus on clicker training over other options. These details are nice for those that are new to the approach.
However, some wish that it went a little further with the information with more detailed tips for bigger issues. A lot of time is spent on dog senses and other areas for first time dog owners, so really is better for the inexperienced owner.
Last update on 2023-06-04 / Affiliate links / Images from Amazon Product Advertising API
2. Way to Go! How to Housetrain a Dog of Any Age – by Karen B. London Ph.D and Patricia B McConnell
McConnell pops up yet again with another beginner friendly guide, this time with the clear focus on house breaking your new pup.
This is regarded as a small, reader-friendly dog training booklet, rather than a more comprehensive book.
Newcomers will love the easy advice and layout of he information, but experienced users probably wont learn a huge amount.
Last update on 2023-06-04 / Affiliate links / Images from Amazon Product Advertising API
3. 101 Dog Tricks: Step by Step Activities to Engage, Challenge, and Bond with Your Dog by Kyra Sundance
This is another book with an author with great credentials. Kyra performs with her Weimaraner, Chalcy, at major events and tv shows and these shows highlight her bond and commands.
The books lets fans and new owners put some of this into practice in an accessible manner.
Each trick is rated with a difficulty rating for easy progress and the use of photographs and step by step instructions really helps, although same feel that the overall layout is a little confusing.
Still, there are reviews for all kinds of owners and all ages.
Last update on 2023-06-04 / Affiliate links / Images from Amazon Product Advertising API
Some of the best books for a modern approach to dog training and behavior
It is worth noting that there are books that are a little old-fashioned in their methods, and some users disapprove of implementing these out-dated approaches.
There are some dog owners that swear by the books listed below, because they are tried and tested. Yet, others feel that the methods are too harsh in a world that favors positive correction and animal psychology.
1. How to Be Your Dog's Best Friend: The Classic Training Manual for Dog Owners by The Monks of New Skete
These monks are are curious group of dog trainers that receive mixed reactions from readers.
They are famous for their high standards of German shepherd breeding and approaches to dog training. They believe that "understanding is the key to communication, compassion, and communion" with your dog.
This is a completely different approach that will be loved or hated because of the context or the monastery and the writing style. These books read more like a novel than an instructional guide.
Last update on 2023-06-04 / Affiliate links / Images from Amazon Product Advertising API
2. The Art of Raising a Puppy
The same is true for this book, which also comes from this monastery, as it too is written like a novel on the story of raising a pup.
There are some pros and cons here. Some struggle with the writing style and find it a little self-absorbed. Other find it fascinating and realistic. There is also some shock at the severity of some measures, but owners can adapt some methods here. Also, the approaches are not quite as shocking as some in our next option.
Last update on 2023-06-04 / Affiliate links / Images from Amazon Product Advertising API
3. The Koehler Method of Dog Training
There are many that cannot continue with this book because they find that Koehler's methods are counterproductive and a little cruel in places.
There are also some modern trainers that are shocked that people still read this book.
We have to remember that this was first written in 1962 and has been passed down to people ever since. Those that hate modern, "soft" approaches to dog training may understand this guide a little better.
Last update on 2023-06-05 / Affiliate links / Images from Amazon Product Advertising API
Then there are those with modern takes on dog behavior
On the subject of animal psychology, there is a large market for dog training books that focus on the mind of the animal and understanding their behavioral traits.
Many behaviorists and owners like this sensitive approach where the owner undergoes just as much training to create a more beneficial bond.
Here are four great examples.
1. Culture Clash Paperback by Jean Donaldson
This is a great example of a book that goes a little further to provide greater insight, as many readers feel it works best with a little prior knowledge.
The information included is helpful and interesting, but some struggle with the writing style. Some accuse of trying to be too quirky to stand out, which ultimately hinders the reading experience.
Last update on 2023-06-05 / Affiliate links / Images from Amazon Product Advertising API
2. Decoding Your Dog: Explaining Common Dog Behaviors and How to Prevent or Change Unwanted Ones
Decoding your Dog is a great title for a dog training book because it suggests a more scientific approach to a complex problem. This is precisely the aim here with this book. It is all about the balance of "cutting edge science" and "real life examples" for a more accessible approach to dog psychology.
Buyers are surprised at how easy it is to understand the information here and this is largely due to the lay out and writing style.
Last update on 2023-06-04 / Affiliate links / Images from Amazon Product Advertising API
3. How to Behave So Your Dog Behaves -by Dr. Sophia Yin DVM MS
This book takes a different approach in the writing style and purpose, and isn't quite as well received.
Some feel that it is a little long-winded in places and there are some that struggle to get through the whole thing.
There is some great information on though processes and training methods, but it is for the experienced dog owner.
Last update on 2023-06-05 / Affiliate links / Images from Amazon Product Advertising API
4. The Other End of the Leash: Why We Do What We Do Around Dogs by Patricia McConnell
Once again, we come back to McConnell and one of her many, diverse books in her bibliography.
The Other End of the Leash is her attempt to look deeper into animal behavior and is a great companion to her other guides.
This is the one to pick up once you have completed the beginner courses and read the introductory guides from cover to cover.
The aim here is to look at human behavior from the perspective of your dog to better understand "doggy-disobedience" and the issues of miscommunication.
Readers love it for the great insight, humor and results achieved.
Most just want to provide simple programs for beginners.
Last update on 2023-06-04 / Affiliate links / Images from Amazon Product Advertising API
Finally, there are those that just want to provide those guides where users can learn the basics of puppy training in a certain amount of weeks
Some of the best examples include the following.
1. Perfect Puppy in 7 Days: How to Start Your Puppy Off Right by Sophia Yin
If Yin's previous entry in this guide on books on dog training was too in depth, this is the ideal alternative for those that like her style of writing and her insight.
This one is much easier to read and tackles the basics of puppy training.
Readers love the use of the photos and a step-by-step plan, although others struggle with the schedule and say that some methods aren't realistic.
Last update on 2023-06-04 / Affiliate links / Images from Amazon Product Advertising API
2. The Power of Positive Dog Training by Pat Miller
There is a surprising amount on offer with this six–week basic training program. It focuses on creating a bond with your pet that is "based on friendship and positive reinforcement, not fear and punishment".
There is also information on the use of clickers and treats, as well as a helpful diary to track progress.
Some feel it is a bit long winded on the theory, but still offers some great results.
Last update on 2023-06-04 / Affiliate links / Images from Amazon Product Advertising API
3. Before and After Getting Your Puppy: The Positive Approach to Raising a Happy, Healthy, and Well-Behaved Dog by Ian Dunbar
The final option in these puppy training books is another one that is a little hit and miss depending on your needs.
Dunbar began his work in the 1970s and his books now have this mix of old and new that isn't always that cohesive.
There are lots of points that people appreciate about socialization, obedience, housebreaking and other issues.
However, some approaches seem extreme, such as the cold turkey approaches to chew toys and excessive caging.
Last update on 2023-06-04 / Affiliate links / Images from Amazon Product Advertising API
What have we learned about these books and which is the best choice for you and your pet?
There are clearly lots of different authors, with lots of different approaches to subjects.
Some will click with you straight away because of their style and presentation, while others will prove to be inaccessible.
The basic guides and training programs are a great place to start. Once you find an author that you like, you can then move onto other training guides they have written to expand your library and overall knowledge.
There isn't one single best dog training book out there that will fix all of your problems. Instead, you will find that you will enjoy many of these best dog training books for a more well-rounded approach to puppy training and better results.

RECEIVE UPDATES ON DOG TRAINING, BREEDS, AND HEALTH + ALSO GET A FREE COPY OF OUR EBOOK 100 DOG TRAINING TIPS....