Mashed potatoes are some of the easiest meals to make, and are most popular during Thanksgiving. It's also one of the yummiest foods out there.
And its non-crunchy nature makes it easy to digest, especially among children. Indeed, mashed potatoes are not only delicious but also nutritious.
However, can the same be said about our canine friends? Can dogs eat mashed potatoes?

The answer to that question isn't cut and dried, which means that dogs can eat mashed potatoes only under certain circumstances.
For the most part, mashed potatoes aren't toxic to dogs. But there are two major factors that could determine how safe these potatoes are to your furry friend – the types of ingredients used and the portions you offer to the dog.
This post shall take an in-depth look into both of these aspects in a bid to establish when mashed potatoes are totally okay for dogs and when you should avoid them altogether.
What Are The Possible Health Benefits of Mashed Potatoes?
Can dogs have mashed potatoes?
One of the best ways to answer that question is to investigate all the possible health and nutritional benefits that dogs can enjoy from a diet of mashed potatoes.
The following are some of the advantages of eating potatoes in general.
1. Rich in Antioxidants
Potatoes pack numerous antioxidants, such as phenolic acids, flavonoids, and carotenoids. Antioxidants play a significant role in your dog's body by neutralizing the activity of free radicals.
An abnormal accumulation of free radicals in the body is associated with a broad range of health conditions, such as cancer, diabetes, and heart disease.
The antioxidants that are present in potatoes have especially been cited for their ability to suppress the growth of colon and liver cancer cells.


2. Improve Digestion Regulate Blood Sugar Level
Besides protecting your pooch from numerous diseases, potatoes are also touted for their ability to improve digestion and the blood sugar profile.
Potatoes are rich in resistant starch, which is a special kind of starch that the body is unable to break down and absorb fully. Upon ingestion, the starch travels straight to your dog's large intestines, where it' converted into the short-chain fatty acid known as butyrate.
Butyrate acts as a crucial nutrient for the gut-friendly bacteria in there. In addition to feeding your dog's gut-friendly bacteria, butyrate comes with numerous other health benefits, such as preventing inflammatory bowel disorders and boosting the colon's defenses.
But perhaps the most outstanding benefit of resistant starch is insulin resistance, which is directly linked to the improvement in blood sugar profile. That makes potatoes highly useful in preventing or reversing canine type 2 diabetes.
3. Contain Immense Filling Effects
Potatoes are incredibly filling. As such, feeding them to your pooch will cause the dog to eat less but feel full for longer.
That's instrumental when you're trying to manage the quantity of food your dog eats, as a measure to curb weight gain.
There are definitely more health and nutritional benefits of eating potatoes. But we've mostly discussed potatoes in general.
Now, let's go back to our focus topic of mashed potatoes and try to relate these benefits by answering the question, is mashed potato good for dogs?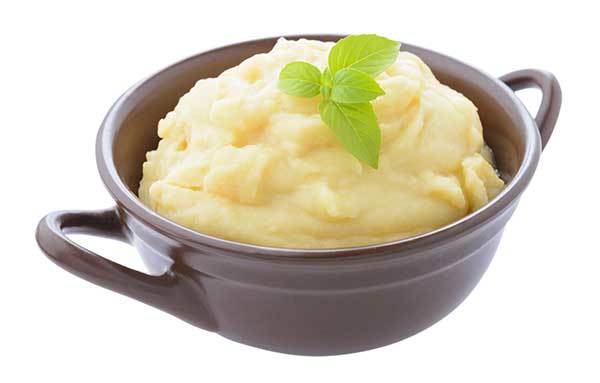 Is It Safe For My Dog To Eat Mashed Potatoes? An Ingredients' Analysis
After having examined the potential benefits of mashed potatoes, you could still be wondering to yourself, can my dog eat mashed potatoes?
As you shall find out in this section, the ingredients used in mashed potatoes matter a lot.
The following are some of those ingredients, along with their potential toxicity for dogs.
1. Starchy potatoes (including Idaho, Yukon, Russet potatoes, etc.) – Starchy potatoes, when prepared and served plain, are completely safe for dogs.
2. Butter and Milk– Butter and milk are often used to improve the texture and taste of mashed potatoes.
However, both of them aren't recommended for dogs because they contain excess fats that could cause various gastrointestinal complications, such as vomiting, diarrhea, and abdominal pains.
Being dairy products, butter and milk also contain lactose. And as you may already know, dogs are highly intolerant to lactose.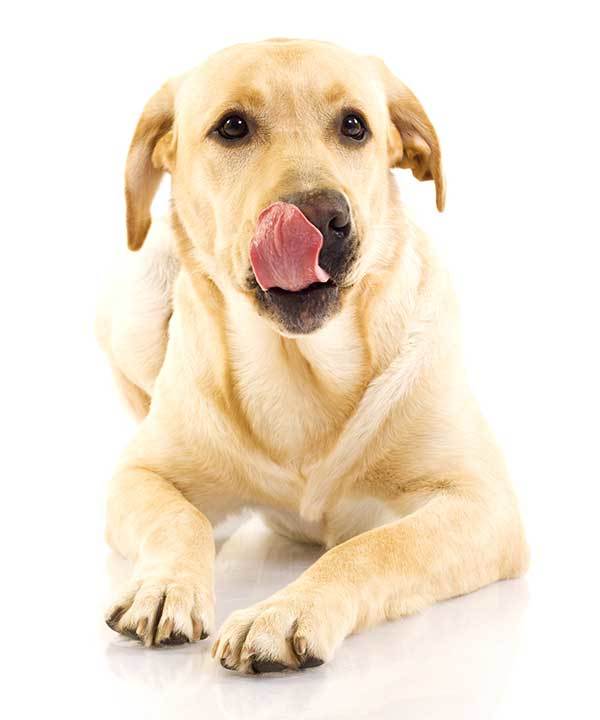 3. Gravy and Sour Cream – Like butter and milk, sour cream and gravy are used to enhance the taste and flavor of mashed potatoes. However, dogs shouldn't have any of these ingredients.
Gravy is especially high in sodium and is linked to sodium poisoning. The condition is symptomized by excessive thirst and often causes your dog's kidneys to work overtime to get rid of the excess sodium accumulated in the organ.
4. Garlic and Onions – A commonly asked question among most pet parents is, are garlic mashed potatoes bad for dogs?
Now, garlic and onion is a pair that frequently turns up among the most toxic foods for pets. Even a small amount of either substance is highly discouraged for dogs.
Garlic poisoning could cause a rupture of the red blood cells, leading to anemia and internal hemorrhage. So, can dogs eat garlic mashed potatoes? No, they can't.
The potential toxicity of garlic and onions is part of the reason experts also discourage KFC mashed potatoes for dogs. So, if you've always wondered to yourself, can dogs eat KFC mashed potatoes? We hope you've got your answer right there.
ACANA Singles Limited Ingredient Dry Dog Food, Duck & Pear Recipe, Single…
One (1) 13 lb bag of ACANA Singles Limited Ingredient Duck and Pear Dry Dog Food
Grain free** dog food features 65 percent*** high-quality duck ingredients and 35 percent**** fruit, vegetables and nutrients
A fiber-rich blend of pears, sweet potatoes and pumpkin help provide dog digestive support
Last update on 2023-12-07 / Affiliate links / Images from Amazon Product Advertising API
And besides garlic and onions, you must also ensure the mashed potatoes you offer to your dog are free from all other seasoning and condiments.
Apart from the above ingredients, the form in which mashed potatoes come also determines whether they're beneficial to your dog or not.
For starters, we have instant mashed potatoes and you could be asking yourself, can dogs eat instant mashed potatoes?
Instant mashed potatoes pack various ingredients that could be dangerous for your furry, little friend. Most of these potatoes are rich in sodium, which, as we've already highlighted, could lead to salt poisoning.
In addition, instant mashed potatoes also contain milk, garlic, and chives, none of which a dog should eat.
Potatoes also come in different kinds, including white and sweet potatoes. But can dogs eat mashed sweet potatoes?
Yes, as long as it's served plain. In fact, sweet potatoes are considered less toxic than their white counterparts. However, since these potatoes contain even more sugar, you should limit the portions of mashed sweet potatoes that you offer to your pooch.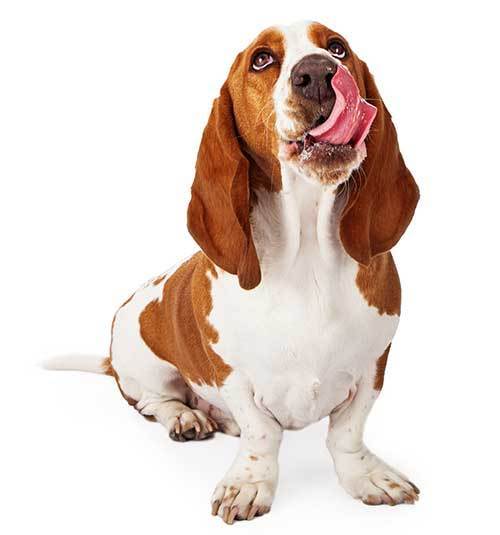 Lastly, there's the question of raw versus cooked potatoes, and some pet parents could be wondering, can my dog eat raw potatoes?
Dogs shouldn't eat raw potatoes, as these potatoes contain solanine. Solanine is a compound that's abundant in vegetables of the nightshade family, which is thought to be toxic to dogs.
Cooking potatoes reduces the toxicity of this compound. But even when it comes to cooking potatoes, the method of preparation matters a lot.
Insist on boiling or steaming the vegetable in plain water, without adding any spices or condiments. Avoid fried or grilled potatoes at all costs, as those contain fats that may be harmful to your dog.
Sale
Pet Honesty Multivitamin for Dogs, Glucosamine chondroitin for Dogs,…
BUILT ON OUR EXCLUSIVE NATURAL PURE VITALITY BLENDTM: Multivitamin 10-in-1 is formulated with our Pure Vitality BlendTM, made with natural ingredients…
VET-RECOMMENDED TO SUPPORT OVERALL HEALTH & VITALITY: These easy-to-give chews are rich in essential vitamins, minerals, amino acids, enzymes, and…
MADE WITH PROBIOTICS, GLUCOSAMINE, & OMEGA-3S: Multivitamin 10-in-1 chews are filled with health-supporting ingredients you can trust. Probiotics…
Last update on 2023-12-08 / Affiliate links / Images from Amazon Product Advertising API
So, Can I Feed My Dog Mashed Potatoes?
At this point, you shouldn't still be asking yourself, are mashed potatoes bad for dogs?
As it has become abundantly clear throughout the post, it all depends on the kinds of ingredients used. If the ingredients are safe for your pooch, then go ahead and offer mashed potatoes to the dog.
But even then, ensure you only give your canine friend mashed potatoes as an occasional health supplement or dietary treat.
Most importantly, insist on homemade mashed potatoes that are prepared plain, with no spicy additives.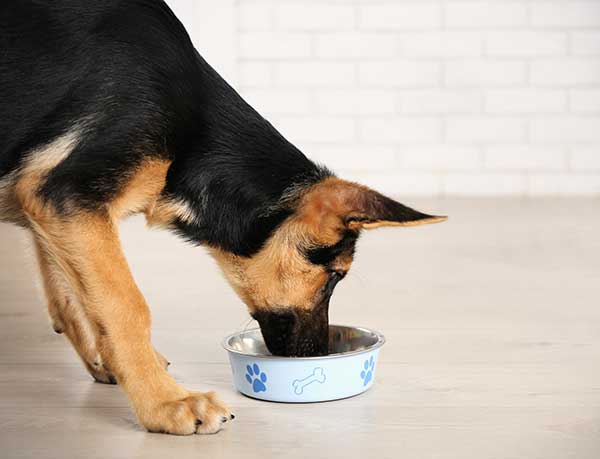 Checkout Our Favorite Dog Products
1. BEST PUPPY TOY
We Like: Snuggle Behavior Toy with Heart Beat & Heat Pack – Ideal toy for new puppies.
2. BEST DOG TRAINING PROGRAM
We Like: Doggy Dan The Online Dog Trainer – Stop any dog problem and raise the perfect puppy with The Online Dog Trainer.
3. BEST FOOD FOR DOGS AND PUPPIES
We Like: Victor Super Premium Pet Food – Ideal for growing puppies and pregnant or lactating females. Also provides sustained energy for sporting dogs and dogs with high physical demands.
4. BEST DOG DNA TEST
We Like: Embark Dog DNA Test – Embark screens for over 250 dog breeds + tests for 170+ genetic diseases including MDR1 drug sensitivity, glaucoma, degenerative myelopathy, and dilated cardiomyopathy, some of the most common adult-onset diseases in dogs.
5. BEST DOG PUZZLE TOY
We Like: Outward Hound Interactive Puzzle Toy – Every dog loves chasing squirrels at the park. The Outward Hound Hide-a-Squirrel Puzzle Toy gives your dog the same feeling as though he was outdoors chasing live squirrels.
6. Best Vacuum to Tackle Pet Hair
We Like: ORFELD Cordless Vacuum – Engineered for homes with pets. With features and tools that dig out dirt, hair and allergens everywhere your pet gets.
RECEIVE UPDATES ON DOG TRAINING, BREEDS, AND HEALTH + ALSO GET A FREE COPY OF OUR EBOOK 100 DOG TRAINING TIPS....