Are you looking for a way to travel with your pet without feeling overwhelmed? Whether you're embarking on an impromptu road trip or planning ahead for a fun-filled vacation, traveling with your furry (or scaly) friend can be both exciting and intimidating.
Bringing along a beloved companion, though sometimes hectic, doesn't have to throw off the whole journey. By learning some simple tips and tricks for traveling with pets safely and effectively, you'll be ready to hit the open road – together!
In this blog post, we'll provide an in-depth guide on how to make sure your pet is comfortable while also following the necessary safety precautions. With our help, both of you will have an amazing experience filled with adventure!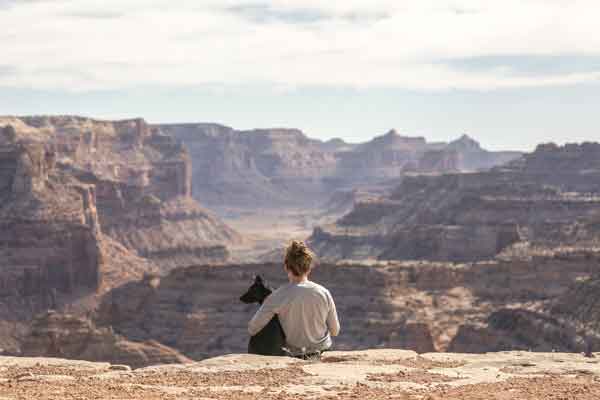 1. Consider the mode of transportation you'll be using
Before heading out on your next adventure with your furry friend, take some time to research any regulations for traveling with pets on your chosen mode of transportation. Whether you're traveling by plane, train, or automobile, each method has its own set of rules and guidelines you need to be aware of before booking your tickets.
Some forms of transportation may require pets to be kept in carriers, while others may have restrictions on the size or type of pets allowed. By being prepared and informed about the regulations beforehand, you can ensure a stress-free and enjoyable journey for both you and your pet.
From domestic pet transport services to pet-friendly airlines, there are plenty of options available for you and your furry companion. If you're unsure about the regulations, don't hesitate to reach out to the transportation company for clarification and any necessary documentation.
2. Research the destination and regulations

Planning a trip can be exciting, but for pet owners, there are certain additional factors that need to be considered.
Before embarking on any travel with your furry friend, it is essential to thoroughly research your destination and the associated regulations. This includes any specific requirements that need to be met, such as obtaining the necessary vaccinations or paperwork. By taking the time to fully understand all the restrictions and regulations, you can ensure a safe and stress-free journey for both you and your pet.
It's always better to be prepared and have everything in order beforehand, so you can enjoy a relaxing vacation with your beloved companion.
3. Get your pet ready for their trip
Embarking on a new adventure with your beloved pet is always an exciting experience, but ensuring their safety is just as important as the fun. That's why before you hit the road, it's crucial to make sure your furry friend is up to date on all their necessary vaccinations, such as rabies and distemper shots.
Additionally, flea and tick treatments are essential to keeping pests at bay and preventing potential health issues.
Finally, make sure your pet is microchipped just in case they get lost on the trip. Taking these precautions will give you peace of mind and allow your pet to enjoy the journey just as much as you do.
4. Pack all necessary items for your pet
As a pet owner, it's important to prioritize the needs of your furry friend when planning a trip. Whether you're heading on a weekend getaway or embarking on a long journey, packing all the necessary items for your pet is crucial.
Be sure to pack enough food to last your pet for the duration of the trip, as well as any treats they love to munch on. Bringing along their favorite toys and bedding will help them feel more comfortable in an unfamiliar place.
Additionally, don't forget any medications your pet may require, ensuring they stay healthy and happy throughout your travels.
By taking the time to pack all these essential items, you'll be well-prepared for a fun and stress-free trip with your beloved pet by your side.
5. Create an itinerary for each day that includes walks and playtime for your pet
As most pet owners would attest, pets require regular exercise and playtime to stay happy and healthy. This need doesn't change when traveling, so it's essential to plan your itinerary with your pet in mind.
Be sure to include time for walks, playtime, and bathroom breaks throughout each day. This will not only keep your pet active but also provide them with a sense of familiarity amidst all the new sights and sounds.
Additionally, it's important to research pet-friendly activities or attractions at your destination so you can both enjoy new experiences together. Whether it's a hike in the woods or a visit to a local dog park, including these activities in your itinerary will ensure a fun and fulfilling trip for both you and your furry companion.
6. Know where the vet offices and animal hospitals are located in the area you're visiting
When planning a trip, it's always important to make sure you have all your bases covered, especially when it comes to your furry friends. Knowing where the nearest veterinary offices and animal hospitals are located in the area you'll be visiting can give you peace of mind.
Emergencies happen and it's better to be prepared than caught off guard. With a little bit of research, you can easily locate the nearest animal care facilities and keep their contact information handy.
Don't let an unexpected emergency ruin your trip – know where to turn for help if you need it. If your pet has any existing medical conditions, be sure to bring all necessary medication and information in case a visit to the vet becomes necessary.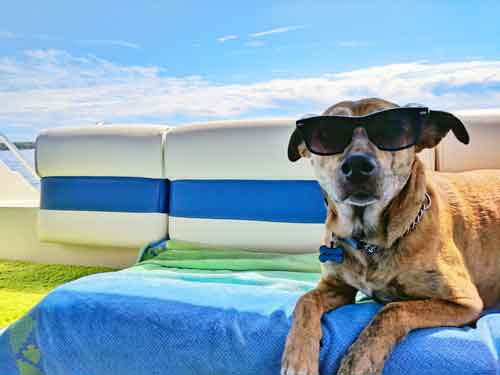 Planning ahead and being prepared are essential when traveling with a pet. It's important to take the steps necessary to ensure that your pet is comfortable and safe during the journey and that you have all of the items needed for a successful trip.
Do your research to make sure you know what regulations must be met and consider things such as the mode of transportation you plan to use – this can vary greatly depending on whether you choose to bring your pet along or not.
Pack lots of their favorite things like toys and treats, create a daily itinerary that allows plenty of outdoor time, and make sure you know where nearby vets are located if an emergency arises.
There's nothing quite like bringing your animal companion along on vacation – just make sure you've taken all the necessary precautions to guarantee a successful experience for everyone involved!