Running out of options to keep your dog from barking? An anti-bark collar might just be your last saving grace.
If you plan to purchase one, you should know how to use it correctly. You need to follow various steps to get the most out of it, from setting it up to letting your dog wear it.
Follow all of these steps – and you can ensure a more comfortable experience for your pup.
Step-By-Step Guide on How to Use an Anti-bark Collar
To get the most out of your anti-bark collar, it's essential to use it properly. If you have no idea how to do it, this guide can help start you off.
1. Set up the collar's sensitivity levels
You might think that you should immediately place the collar on your dog. However, the first thing you should do is check out the collar's different settings.
Let your dog bark near you and personally check out various levels. This way, you can choose the settings ahead of time – and save your dog from a level that may be too severe for them.
2. Place the anti-bark collar on your dog
Once the controls are set up, you should let your dog wear the collar. While wearing it, check if the collar if it is comfortable or if it's a tight fit. It's important not to be too loose or tight, or it may harm your fur baby.
Choose the best mode for your dog. If your anti-bark collar comes with various modes, you can also take an optional step. Choose between the available methods and determine which works best for your pet.
3. Wait for your dog to bark
With everything prepared, the next step is to see the anti-bark collar in action. Wait for your dog to bark – and check how they react. Also, check if the collar reacts to sounds other than your pup's barking – this is a red flag since it can harm your dog.
4. Adjust the collar if needed
Was the collar effective? Did your dog feel the effects of the collar? Was it too mild or too severe?
Considering these questions, you should adjust the settings of your pup's anti-bark collar. Try to get a good balance between comfort and effectiveness. You want it to be effective but not to the point that it harms your dog.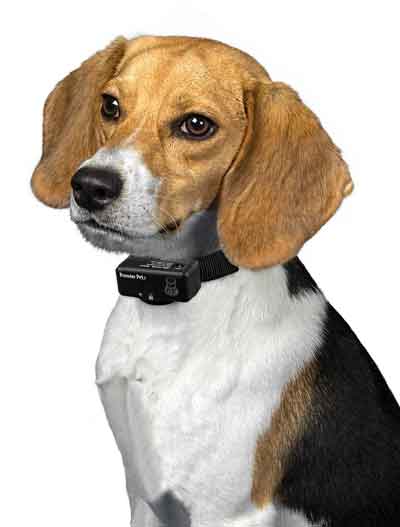 Top Anti-bark Collar Recommendations
Since excessive and chronic barking is a common problem with dogs, many anti-barking tools are available. In particular, you might get overwhelmed by the amount of anti-bark collars in the market. If you do not have any product in mind, here are a few good options.
1. Bark Beyond Anti-Bark Collar V1
The BarkBeyond Anti-Bark Collar is an excellent product for dogs of all sizes. It's an effective yet affordable collar to help train the bark away from your dogs. It uses both shocks and vibrations to help limit your dog's barking.
It's a feature-filled product with numerous benefits, including:
Waterproof construction
Eight sensitivity levels
Three training modes
Smart AI-chip
2. PetSafe Elite Little Dog Spray Bark Collar
The PetSafe Spray Bark Collar is another excellent choice if you own a little furry friend. It is specially made for small dog breeds, so it is safe to use whether you have a shi-tzu or a chihuahua. It only contains a spray mode to help lessen anxiety for your pets.
Other eye-catching benefits of this product include:
Automatic power-off
Over 40 sprays per refill
Accurate sound and vibration sensors
Waterproof construction
3. Petdiary T330 Waterproof Dog Remote Training Collar
Do you own a large breed, like a golden retriever or a German shepherd? Well, there is also another excellent collar available for your pup. The PetDiary T330 Dog Remote is a heavy-duty anti-bark collar that will help discipline your furry friend.
This collar comes with several eye-catching features, such as:
300-yard remote control range
Quick charging feature
Three training modes
Dustproof and waterproof construction
Who Should Consider Buying an Anti-bark Collar?
Anyone who wants to train their dog's bark habits away should consider buying an anti-bark collar. But in particular, these individuals will significantly benefit from purchasing one:
Pet owners who do not have time to train their dogs.
Pet owners who live in small places, where it can be difficult to exhaust the energy out of their dogs.
Pet owners who live in strict areas, where it is necessary that their dog's barking is kept to a minimum.
Pet owners who tried other anti-barking methods but have yet to see any results.
Do you have a similar experience? If so, an anti-bark collar would be an excellent purchase.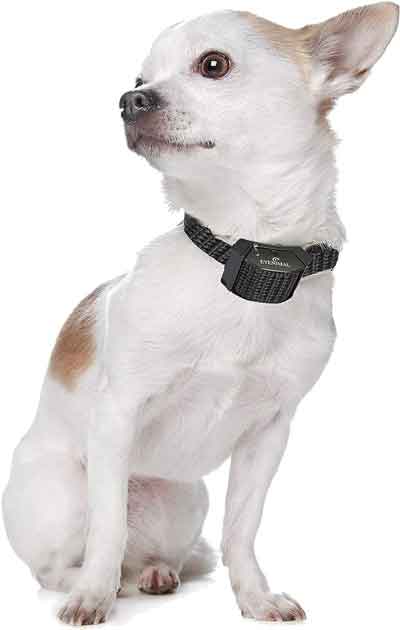 Use Anti-Bark Collars Properly
Anti-bark collars are effective – but only if you know how to use them properly. While it might be tempting just to let your dog wear it, it can be a futile – or, at worst, harmful – attempt.
Following the steps in this guide will help give your pup a better experience with their dog collar. They will not only feel more comfortable, but they'll also thank you for the extra safety and security.