Essential oils have been known to have a number of benefits on human beings. The good news is that essential oils also have a positive impact on dogs as well.
I know that there has probably, been a lot of controversy about using lemon essential oil on dogs and whether the same is harmful or not.
Well, in this article, I will shed light on whether lemon essential oil is safe for dogs or not.
Lemon essential oil has a fresh citrus scent that is mostly used in aromatherapy. When you inhale the scent of this oil, you are going to get a number of benefits.
One of the most profound benefits of lemon essential oil is the fact that it contains a citral ingredient which acts as an antimicrobial agent. This means that this citral compound is responsible for suppressing the growth of harmful microorganisms like fungi and bacteria.
Lemon essential oil also contains a component called limonene, a compound that helps to reduce inflammation.
Which essential oils are OK for dogs?
There are a number of essential oils that are considered to be dog-friendly. However, you need to be very careful when administering essential oils to your dog. This is because there are essential oils that can be toxic when used incorrectly.
Some of the essential oils that are safe for dogs include those that are made out of pure, quality oils. Do your homework and get good quality essential oils from a reputable supplier.
Some examples of quality essential oils that are safe for dogs include:
Chamomile, German
Chamomile, Roman
Frankincense
Geranium
Helichrysum
Lavender
Marjoram, sweet Myrrh
Spearmint
Remember that this list of essential dog oils is not exhaustive. You can come across some lemon oils that are safe for dogs. However, extra caution is to be taken when using lemon essential oils because it can be toxic when not used properly.
What are some of the essential oils that are toxic to dogs?
Essential oils that are harmful to humans should also not be used on dogs.
Some of these essential oils that are harmful to dogs include:
Boldo Leaf
Calamus
Camphor
Cassia
Thuja
Rue
Mugwort
Oakmoss
Wintergreen
Tansy
These are just some of the essential oils that are known to be toxic to dogs and cats alike. This list is not exhaustive.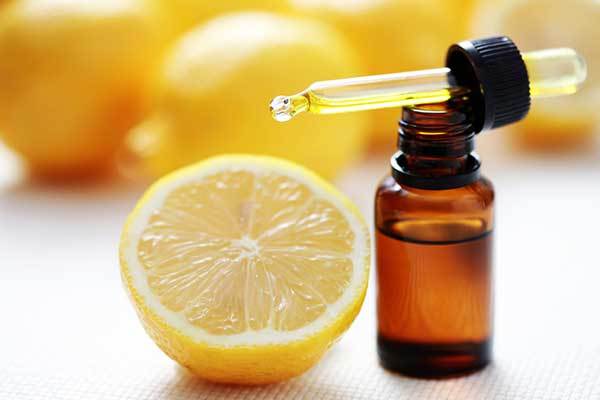 What are some of the benefits of using lemon essential oil for dogs?
1. Pain reliever
Lemon essential oil help to relieve pain when used correctly. You can use low diluted quantities (using a carrier oil like coconut oil) on areas your dog is experiencing pain like the joints.
It is highly recommended that you use lemon essential oil if your dog suffers from arthritis or has sore muscles.
Sale
NOW Essential Oils, Lemon Oil, Cheerful Aromatherapy Scent, Cold Pressed,…
ESSENTIAL AROMATHERAPY/THERAPEUTIC – Lemon oil is refreshing, cheerful and uplifting with a fresh, lemon peel scent that is energizing, uplifting,…
NATURALLY SOURCED/RESPONSIBLY MADE/NON-TOXIC – This oil is cold pressed from fresh fruit peels. Made in state-of-the-art laboratories, naturally…
100% PURE/UNDILUTED – Our essential oils are highly concentrated and 100% pure and free of synthetic ingredients, delivering the very best benefit of…
Last update on 2023-10-03 / Affiliate links / Images from Amazon Product Advertising API
2. Relieves dog anxiety
There are dogs that are naturally timid and get intimidated by the slightest change of environment.
You can use lemon essential oil on your dog if he has anxiety issues. It helps to keep your dog calm and collected.
Lemon essential oil is OK to use on your dog because of the component that gives it the citrus scent. Once your dog inhales this component, it gives him a soothing feeling.
3. Use it on your dog's paws
If you notice that your furry friend has cracked paws or inflamed for some reason, you can use lemon essential oil to help relieve him of the condition.
Of course it does not work overnight but you need to apply it on his paws regularly to get the desired results.
Note: Don't forget to dilute and mix the lemon essential oil (using a carrier oil) before applying it on your pooch's paws.
Plant Therapy Lemon Essential Oil 30 mL (1 oz) 100% Pure, Undiluted,…
SUPPORTS A HEALTHY IMMUNE SYSTEM: If you're experiencing a common cold or sickness, Lemon can help support a healthy immune system. Diffuse in an…
FRESHENS & DEODORIZES THE AIR: This powerfully zesty, fresh citrus aroma is a wonderful selection to help refresh the smell of an unpleasantly stale…
ENCOURAGE ENERGY & FOCUS: When diffused in an aromatherapy diffuser, it can also help energize and uplift emotions. Lemon is also great combined with…
Last update on 2023-10-03 / Affiliate links / Images from Amazon Product Advertising API
4. It helps to reduce travelling anxiety
Lemon essential oil has been shown to help relieve anxiety through its amazing ingredients.
It is also used to reduce travelling anxiety in your dog. This will save you a lot of headache when you think of going for that long safari but you have a dog that is experiencing travelling anxiety.
How then do you use lemon essential oil for dogs?
There are different ways that you can use to administer essential oil on dogs.
1. Balms
When your dog is having paw inflammatory issues, you can easily make lemon essential oil balm and use it to apply to the affected paw or joint.
Simply adding thicker ingredients like cocoa butter or beeswax can go a long way in treating your dog's skin or paw conditions.
2. Apply as gel
You can also apply as gel on the specific parts that need attention.
Simply add a few drops of lemon essential oil on silica or Aloe Vera gel and use it to apply on your dog's inflamed skin or paw. Make sure to apply regularly for effective results.
3. Water-based sprays
Dilute lemon essential oil with the recommended amount of water and put it in a spray bottle. You can spray around your dog bedding areas, where he likes to chill when watching cartoon and generally spots he likes to hang out in the house.
When you are using essential oils on your dog, you need to remember that less is always more. Start with a few drops in a diffuser and use small amounts on your dog. Apply sparingly on the affected areas.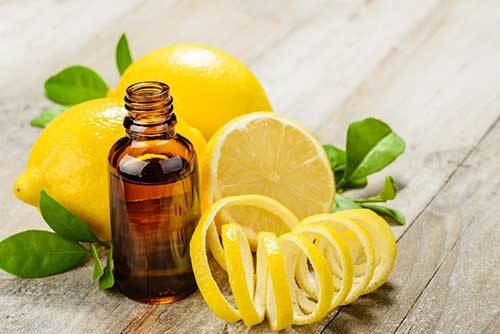 How to dilute lemon essential oil for dogs?
Before you apply lemon essential oil to your dog's fur or skin, be sure to properly dilute it first. A safe bet is starting with a single drop of lemon essential oil in 50 drops of carrier oil, such as fractionated coconut or jojoba oil. 
Conclusion
In a nutshell, lemon essential oil is safe for dogs. However, you need to be careful not to use around your dog's eyes, ears, nose or even genitals because of how sensitive these areas are.
If you notice any discomfort or irritation on your dog, discontinue use immediately and seek medical attention. There are dogs that may have allergic reactions to the essential oils and that is why you need to take your dog to the vet for screening before using the oils.
Checkout Our Favorite Dog Products
1. BEST PUPPY TOY
We Like: Snuggle Behavior Toy with Heart Beat & Heat Pack – Ideal toy for new puppies.
2. BEST DOG TRAINING PROGRAM
We Like: Doggy Dan The Online Dog Trainer – Stop any dog problem and raise the perfect puppy with The Online Dog Trainer.
3. Best Bone Broth for Dogs
We Like: (Solid Gold – Human Grade Bone Broth for Dogs) – Simmered Beef Bone Broth With Turmeric Provides A Nutrient-Dense And Flavorful Addition To Your Dog's Meal + Rich In Natural Collagen From Beef Bones.
4. Best Multivitamin for Dogs
We Like: PetHonesty 10-For-1 Multivitamin – 10 Benefits in 1 Daily Treat – These Multivitamin Snacks combine a well-rounded blend of the most essential vitamins and supplements including glucosamine, probiotics, vitamins and omegas, for dogs' overall daily health.
5. BEST DOG PUZZLE TOY
We Like: Outward Hound Interactive Puzzle Toy – Every dog loves chasing squirrels at the park. The Outward Hound Hide-a-Squirrel Puzzle Toy gives your dog the same feeling as though he was outdoors chasing live squirrels.
RECEIVE UPDATES ON DOG TRAINING, BREEDS, AND HEALTH + ALSO GET A FREE COPY OF OUR EBOOK 100 DOG TRAINING TIPS....