Dogs are more than just pets; they're cherished members of the family. So, when your furry friend's birthday rolls around, why not celebrate it in style? Just like any other family member, your dog deserves a special day filled with love and attention.
Here are some delightful ways to celebrate your dog's birthday and make it a memorable occasion for both of you.
1. Throw a Paw-ty
Host a birthday party for your dog, inviting friends and their furry companions. Decorate with dog-themed decorations, bake some dog-friendly cupcakes, and set up a fun play area with toys and games. Watching your dog socialize and enjoy the company of their fellow canines will bring joy to both of you.
Make sure to get a cake for your human friends too. You can find birthday cakes online by doing a quick search. This way both humans and canines will have something special to enjoy.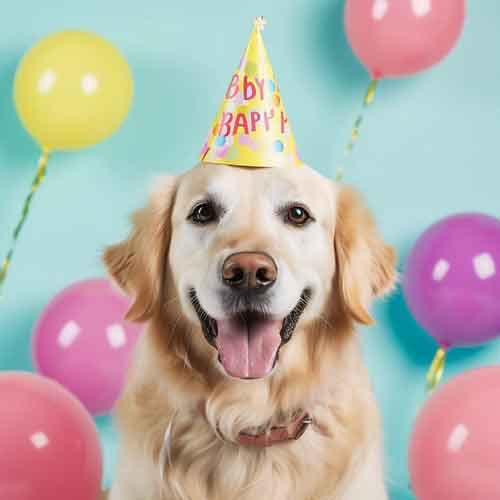 2. Bake a Doggy Cake
There's nothing like a birthday cake to make a celebration complete. Bake a special doggy cake using dog-safe ingredients like peanut butter, applesauce, and whole wheat flour. Decorate it with dog treats or a bone-shaped candle for that extra touch. Your dog will savor every bite!
3. Take a Pawsome Adventure
Plan an outdoor adventure that your dog will love. Whether it's a hike through the woods, a day at the beach, or a trip to a dog-friendly park, spending quality time outdoors with your pup will make their birthday special. Don't forget to bring their favorite toys and treats!
4. Pamper Your Pooch
Spoil your dog with a day of pampering. Book a session at the doggy spa for a relaxing bath, grooming, and even a massage. Many dogs enjoy being brushed, so take your time to make your pup feel extra special on their big day.
5. Buy a New Toy or Bed
Treat your dog to a brand-new toy or a cozy bed. Dogs love having new things to play with, and a comfortable bed will make their day even more enjoyable. It's a gift that keeps on giving long after the birthday celebrations are over.
6. Have a Photo Shoot
Capture the precious moments of your dog's birthday by organizing a photo shoot. Dress them up in a cute outfit or birthday hat and snap some adorable pictures to remember the day. You can even hire a professional pet photographer for some high-quality shots.
7. Invite Friends Over
If your dog has a few favorite human friends, invite them over for a small gathering. Let your dog bask in the attention and playtime with their favorite people. It's a great way to celebrate while strengthening the bond between your dog and their human pals.
Your dog's birthday is an opportunity to show your furry friend just how much you love and appreciate them. Whether you choose to throw a big paw-ty or simply spend quality time together, the most important thing is to make your dog feel cherished on their special day.
With these creative ideas, you can create lasting memories and celebrate your dog's birthday in a way that will warm both your hearts.