Dragon fruit, also known as pitaya, is a fruit that has some profound health benefits for you as well as your dog.
This essentially means that you can both enjoy this yummy snack together.
There are times that it is just fun and exciting to add some flavor to your dog's diet by just going outside the normal routine. This is a great way to introduce your dog to new and exotic fruits and foods.
It is also a way to provide their bodies with nutrients that they may not ordinarily get from the usual foods they eat on a daily basis.
If you have been looking for a way to give your dog a yummy treat without keeping in mind the amount of calories they consume, then dragon fruit can be the way to go.
This might be something that is not widely talked about and I am sure you might be having a number of questions in your mind. Can my dog really eat dragon fruit? Is dragon fruit bad for dogs?
Read on as we unravel the mysteries behind the pitaya or if you like the dragon fruit.
What really is dragon fruit?
It is good not to assume that everyone is familiar with this fruit we are referring to as "dragon fruit".
Dragon fruit, also known as pitaya or pitahaya is a fruit that originates from different cactuses which are found in native America.
Today, this nutritious fruit is being cultivated in Florida, South East Asia, Australia, Caribbean and many other tropical regions around the world. The species that is mainly found in South East Asia is sweeter and juicier compared to that grown in native America.
The color of the dragon fruit may vary from white to pink or sometimes even red.
However, the color doesn't really matter because that depends on where the fruit originates from. The bottom-line still remains that it forms a very sweet, delicious and healthy snack for your pup.
What are the health benefits of eating dragon fruit?
Dragon fruit is as nutritious for your dog as it is for you. There are profound health benefits that are realized by eating this yummy fruit.
Its seeds are rich in lipids which are good for your dog's skin and coat. Does your dog have dandruff or even scally skin? Well, this can be solved by giving him plenty of dragon fruit.
According to scientific research, it has been shown that the dragon fruit has 4% protein and at least 82% carbohydrates and juts 14% fat content.
It is also very high in calcium and vitamin C. Calcium is important for your furry friend's bone and teeth development. You will not have to deal with a dog that has hip dysplasia due to calcium deficiency when he gets older.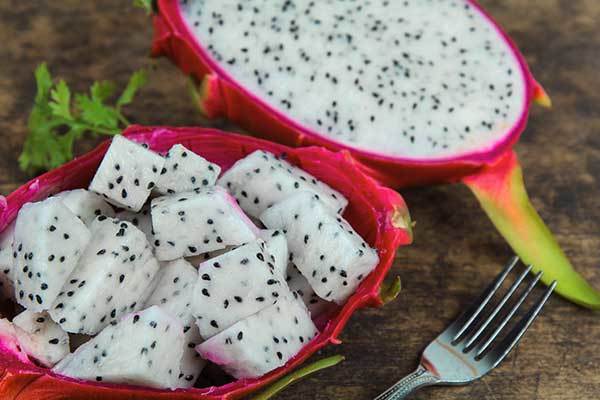 You also need not worry about your dog getting overweight or obese. Dragon fruit is low in calories. Your dog is not going to put on excess weight.
Its low fat content and low calories also help to reduce any toxins in your dog's body.
This fruit is also very moist, it is a good way of keeping your dog hydrated because of the moisture it contains. Giving your dog plenty of dragon fruit especially in hot weather is a good idea!
The pitaya or dragon fruit is also very rich in fiber. This helps to improve your dog's digestion and also regularize his blood sugar levels. Also, the fruit is very easy for your dog to digest hence it is safe to give it to your furry friend.
Giving your dog dragon fruit is a great way to boost his immune system. This fruit is very rich in antioxidants which are a great way to naturally boost your canine friend's immunity and to keep him healthy. In the long run, it will help your dog keep a number of illnesses like heart disease and cancer at bay.
Dragon fruit has essential vitamins and minerals, not to forget to mention the micronutrients that are in it. These also help to prevent cancer, and also boost your dog's immune system.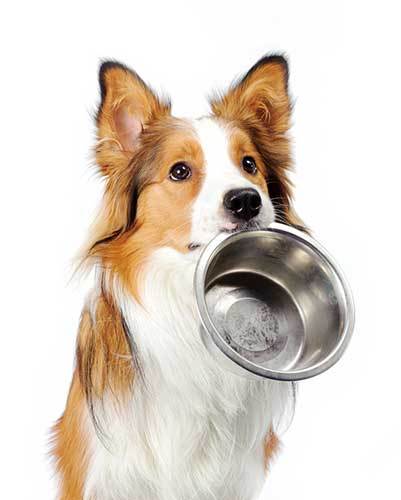 It is also loaded with Omega 3 which helps to keep your dog's coat hydrated and shiny.
The high levels of iron help to keep his bones healthy and strong too. Dragon fruit has also been linked to helping lower the cholesterol levels in humans and dogs alike. This also helps to promote a stronger heart and generally boost your dog's immune system.
It helps to boost your dog's immunity, it also improves his digestion and increases his body's ability to absorb all the vital vitamins and minerals.
Dragon fruit is also very good for your dog because it contains phosphorous which plays a vital role in slowing down the aging process. This is especially beneficial to older dogs who are advanced in age.
Increase your canine friend's lifespan by giving him such a healthy and yummy treat. I mean even the skin of this yummy tropical fruit is just delicious to look at. Your dog will definitely enjoy having this mouth-watering, delicious and easy to eat fruit as a snack.
Multifunctional Supplements for Dogs – Glucosamine Chondroitin for Joint…
America's #1 Selling Dog Supplement Brand on Amazon*
8-in-1 Formula – Zesty Paws Multifunctional Bites are functional supplement chews with premium ingredients that support physical performance,…
Skin Health & Antioxidants – For animals with sensitive skin, this formula contains Cod Liver Fish Oil and Vitamin E to help maintain normal…
Last update on 2023-09-21 / Affiliate links / Images from Amazon Product Advertising API
How do I know my dog likes to eat Dragon fruit?
I am sure by now you have stopped asking this question: Is it safe for dogs to eat dragon fruit?
The answer is yes, it is completely safe to give your dog some dragon fruit but it should be given in moderation. This yummy treat is safe and non-toxic to dogs. Avoid giving too much of it because it can cause your dog to have lose stool which is not fun for dogs just as it is also for us humans.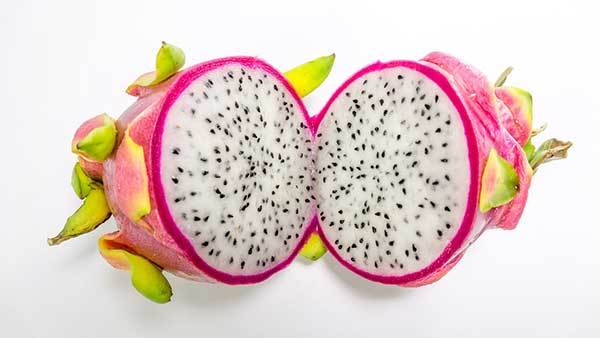 Most dogs enjoy this tropical fruit because it is naturally sweet. Even when you are giving it to your puppy for the first time, watch to see if they will eat it with excitement.
You can tell if your dog is excited just by the way he wags his tail or sometimes keeping their tail upright the whole time! Sometimes dogs may seem alert and raise their ears even as they beg you for more of this yummy fruit.
Your dog may also bark or whine just to have you give him a little of this tasty treat.
Some of the body language signs that you need to be on the look-out for that will tell you that your dog is into dragon fruit include:
Staring at the fruit or at you eating the fruit,
Whining,
Raised and alert ears,
Drooling excessively,
Wagging his tail,
Licking his lips,
Giving you a whale eye,
Pawing at your leg especially when you are holding the dragon fruit or eating it.
Sale
Embark | Dog DNA Test | Breed & Health Kit | Breed Identification & Canine…
HUNDREDS OF ACTIONABLE HEALTH INSIGHTS: 75% of dogs are either at risk or a carrier for a genetic health condition. Embark's panel tests 230+ health…
BREED ID THAT'S TWICE AS PRECISE: Embark tests over 230,000 genetic markers, twice as many as the next competitor. We also screen for 350+ dog breeds,…
HIGHEST RATED & MOST TRUSTED: Embark is the highest rated dog DNA brand on Amazon.com with over 16,000 5-star reviews. Only Embark uses research-grade…
Last update on 2023-09-22 / Affiliate links / Images from Amazon Product Advertising API
How do I train my dog to like eating dragon fruits?
Just like humans, dogs also have their likes and dislikes.
You might find that although there is a 95% likelihood that your dog might like and enjoy eating the dragon fruit but there is also a small percentage that may not be enthusiastic about this healthy treat.
So now, how do you train your dog to get acquainted to eating this fruit?
How do you give dragon fruit to your dog?
Many dogs prefer the sweeter species of the dragon fruit.
When you want to serve your furry friend this delicious tropical fruit, it is advised that you first remove the leathery exterior of the fruit.
The reason as to why you need to do this before serving the fruit to your dog is because this husk is normally very hard and difficult for your dog to digest. It also will not taste any good and he probably won't even like it so there is actually no need to stress your dog.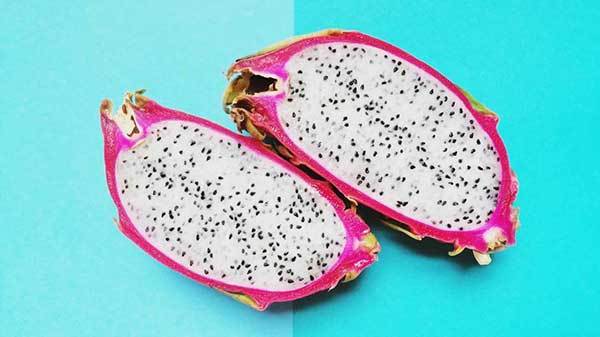 The only edible part that you can give to your pooch is the inner soft fruit. Dragon fruit skin is tough and may be difficult for your dog to digest.
After you have removed the outside of the fruit, you can proceed to slice up the dragon fruit into small pieces or slices.
There are different ways in which you can serve your dog, you can either simply mash up the fruit or add it to his normal food or you can also give him directly using a spoon. Actually, 2-3 spoons of dragon fruit should be okay for your dog.
You can put it in with your dog's breakfast and dinner or you can also decide to give it to him frozen as a cold and refreshing snack which will be quite a treat especially in hot weather conditions.
There are simply no restrictions as to how you can best serve your dog this delicious tropical fruit. You can just use your imagination and creativity, find out how your dog likes it and give your furry friend a healthy tropical treat!
As we normally say, as much as dragon fruit is a healthy snack, too much of something is also not good.
Remember not to make the dragon fruit your dog's meal replacement. It should be a snack or treat that is given to him once in a while and it should be given in moderation. Too much of it may lead to stomach upsets or even diarrhea in extreme cases.
As I already highlighted, dragon fruit contains a lot of fiber just like any other fruit. Too much of it may cause stomach upset and you really don't want to get your dog sick.
Too much of dragon fruit may cause your dog's blood sugar level to rise and this is not good for dogs who suffer from illnesses like diabetes. Maintaining a healthy blood sugar level is important for your dog's health.
Last update on 2023-09-22 / Affiliate links / Images from Amazon Product Advertising API
Important safety tips to remember when feeding your dog Dragon Fruit
✔ Do not give more of it if it upsets your dog's stomach.
✔ Limit the serving to at least 1-2 spoons at a go.
✔ Avoid giving your dog dragon fruit skin.
✔ Make sure to remove the fruit seeds though not a must.
The rule of thumb is to always avoid giving your dog fruit seed because more often than not, they end up being choking hazards.
Always avoid giving your dog any fruits and vegetables that may have seeds that could be potentially harmful to them. There are seeds that could choke your dog to death but this is something that you need not worry about when it comes to dragon fruit.
Dragon fruit seeds are so small and very soft so you do not have to worry about them choking your dog or even getting stuck in his throat.
Conclusion
In a nutshell, dragon fruits are an amazing treat to give to your furry friend. It is high time you quit worrying as to whether dragon fruit is okay for your dog or if it is actually safe for your dog to consume.
The answer is a simple yes, this fruit has unwavering health benefits for both you and your dog.
It is loaded with essential vitamins like vitamin C that helps to keep your dog's bones and teeth strong. It is also rich in fiber and natural antioxidants, reducing the amount of toxins in your dog's body.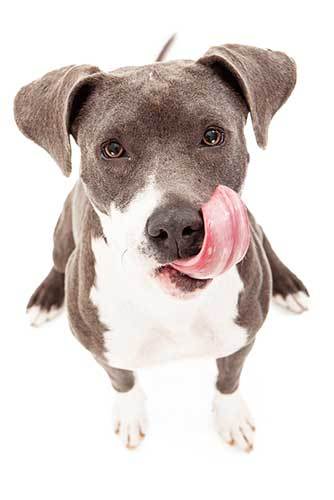 It also helps to maintain and regularize your dog's blood sugar levels. If you have a diabetic dog then you need to find a way of incorporating this fruit in their diet.
Before you start giving this fruit to your dog, be sure to check with your vet for him to give you a go ahead. It is always better to be safe than sorry.
When giving it to your dog, remember to wash and peel off the hard leather skin because it can be difficult for your dog to digest.
Find ways of incorporating it to your dog's diet. You can decide to give him a few spoons occasionally or even mash it up with his ordinary dog food.
Dragon fruit is a tropical fruit that your dog will absolutely enjoy and you need not worry about him putting on excess weight or anything.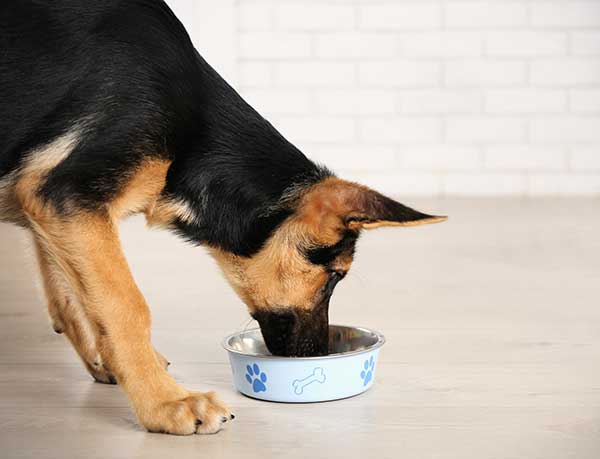 Checkout Our Favorite Dog Products
1. BEST PUPPY TOY
We Like: Snuggle Behavior Toy with Heart Beat & Heat Pack – Ideal toy for new puppies.
2. BEST DOG TRAINING PROGRAM
We Like: Doggy Dan The Online Dog Trainer – Stop any dog problem and raise the perfect puppy with The Online Dog Trainer.
3. BEST DOG PUZZLE TOY
We Like: Outward Hound Interactive Puzzle Toy – Every dog loves chasing squirrels at the park. The Outward Hound Hide-a-Squirrel Puzzle Toy gives your dog the same feeling as though he was outdoors chasing live squirrels.
4. Best Bone Broth for Dogs
We Like: (Solid Gold – Human Grade Bone Broth for Dogs) – Simmered Beef Bone Broth With Turmeric Provides A Nutrient-Dense And Flavorful Addition To Your Dog's Meal + Rich In Natural Collagen From Beef Bones.
5. Best Multivitamin for Dogs
We Like: PetHonesty 10-For-1 Multivitamin – 10 Benefits in 1 Daily Treat – These Multivitamin Snacks combine a well-rounded blend of the most essential vitamins and supplements including glucosamine, probiotics, vitamins and omegas, for dogs' overall daily health.
RECEIVE UPDATES ON DOG TRAINING, BREEDS, AND HEALTH + ALSO GET A FREE COPY OF OUR EBOOK 100 DOG TRAINING TIPS....