As a dog owner, you must have found yourself in a situation where your adorable canine friend requires a quick clean-up.
Maybe you're out on an all-family vacation and your pooch suddenly shows up with his paws covered in mud or grime after a digging escapade. Or, you're just relaxing at home catching up on your favorite Netflix series when you realize that your dog has accidentally rubbed against his own poo.
Whichever the case may be, no self-respecting dog owner would sit back and watch their pooch covered in filth.
But as you prepare to clean up your dog, it suddenly dawns on you that you're out of pet wipes. The only handy thing you can use to wipe the animal down are your baby wipes. That's when you'll find yourself wondering, can you use baby wipes to clean dogs?
Unfortunately, you cannot use baby wipes to wipe a dog. That's because baby wipes are specifically designed for use on the human body. As such, these products could contain potentially toxic ingredients for your dog.
It's also worth noting that a dog's skin is more sensitive than a human's, and what's considered mild irritation might cause severe allergic reactions to them. While it may be okay to use baby wipes on a dog from time to time, particularly in emergency situations, you should never make it a habit.
Potential Risks of Baby Wipes For Dogs
Many dog owners often wonder, are baby wipes dangerous to dogs?
As we've just pointed out, all baby wipes are potentially harmful to dogs. But as you shall find, some baby wipes products are even more toxic than others. It all depends on the active ingredients in the product.
The following are some of the most toxic chemical ingredients present in many baby wipes;
1. Sodium Lauryl Sulfate (SLS)
Sodium Lauryl Sulfate is the chemical detergent that makes baby wipes able to clean dirt, mud, or grime. Although the chemical comes from coconut oil, its production process makes it potentially toxic to dogs.
During processing, Sodium Lauryl Sulfate may be contaminated with triethanolamine (or T.E.A), making it highly carcinogenic. Exposure to the chemical has also been associated with a decline in reproductive health, gene mutations, endocrine disruptions, and skin irritation.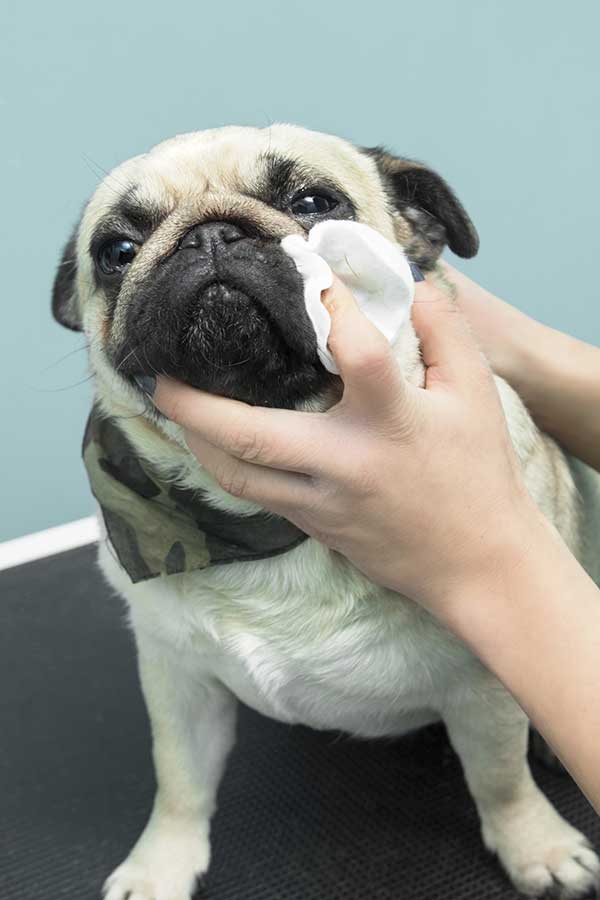 Sodium Lauryl Sulfate is usually listed on baby wipes products as;
Sodium salt sulfuric acid,
Sulfuric acid,
Sodium salt,
Sodium dodecyl sulfate,
Aquarex methyl,
Aquarex me,
Monododecyl ester, or
Monododecyl ester sodium salt sulfuric acid
2. Formaldehyde-releasing chemicals
Formaldehyde is a toxic chemicals that's associated with cancer. The chemical is also known to cause damage to reproductive health and the central nervous system.
The most common way formaldehyde gets absorbed into an animal's body is through inhalation, as is the case when you wipe your dog's mouth or muzzle with a formaldehyde-containing baby wipe. Your dog can also be exposed to formaldehyde via ingestion or skin contact.
Note that certain baby wipes may be labeled as formaldehyde-free when the products still contain formaldehyde-releasing ingredients.
Examples of formaldehyde-releasing chemicals include;
Formaldehyde Resin
2-bromo-2-nitropropane-1,3-diol
5-bromo-5-nitro-1,3-dioxane
Benzylhemiformal
Diazolidinyl urea
DMDM hydantoin
DMDM Hydantoin
Glyoxal
Imidazolidinyl urea
Methenamine
Polyoxymethylene Urea
Quaternium-15
Sodium hydroxymethylglycinate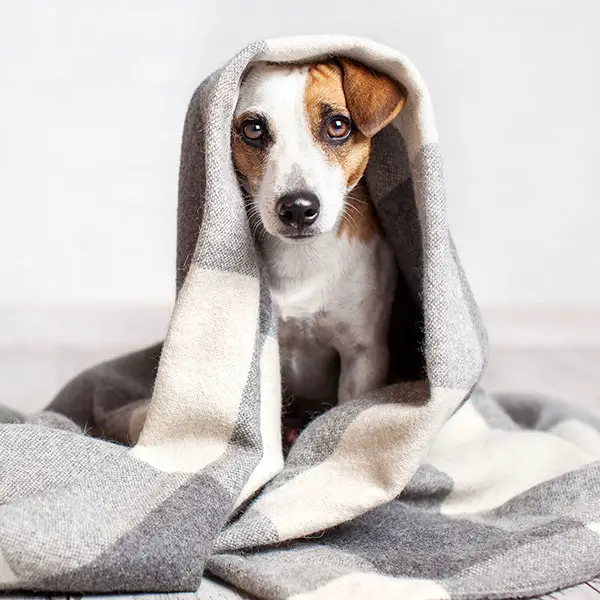 3. Parabens
Parabens are used as preservatives in various skincare products, including baby wipes. Their main function is to prevent the growth of fungi and bacteria on the skin.
However, parabens have also been linked to breast cancer. That's because of their ability to diffuse quickly through the skin and cause a disruption in the body's endocrine system.
Common parabens used in baby wipes include;
Butylparaben
Ethylparaben
Isobutylparaben
Methylparaben
Propylparaben
4. Triclosan
Triclosan is another common ingredient used in baby wipes, which could be highly toxic to your dog. The chemical is often added as a preservative and helps to prevent bacterial growth.
But just like parabens, triclosan can diffuse through the skin and interfere with your dog's hormonal activity. The chemical is also associated with allergies, birth defects, and cancer.
5. Propylene glycol (PG)
Propylene glycol is a petroleum-derived compound that's usually added to baby wipes to enhance penetration of the other ingredients. The chemical is associated with kidney issues and might also cause skin irritation.
PG appears in many baby wipes products as 1, 2-dihydroxypropane, 1, 2-propanediol, methyl glycol, or trimethyl glycol.
 

View this post on Instagram

 
6. Polyethylene glycols (PEGs)
Polyethylene glycols serve the same function as propylene glycol – enhancing the penetration of the other baby wipes ingredients.
While PEGs are not so toxic on their own, these chemicals are usually contaminated with 1, 4-dioxane and ethylene oxide during the manufacturing process. Both 1, 4-dioxane and ethylene oxide are highly carcinogenic.
7. Iodopropynyl butylcarbamate (IPBC)
Iodopropynyl butylcarbamate is another popular preservative in baby wipes. The mineral is associated with allergic reactions and lung toxicity.
In most baby wipes products, Iodopropynyl butylcarbamate is usually listed as IBP, IPBC, Carbamic acid, Butyl-3-iodo-2-propynylcarbamate, IODOCARB, Glycacil, or Germall Plus.
8. Methylisothiazolinone (MIT)
Health experts have continually raised concerns on the use of Methylisothiazolinone on cosmetic products.
Laboratory studies have since confirmed that exposure to this chemical might cause brain damage. And like most other preservatives in baby wipes, MIT can cause severe irritation of your dog's skin and lungs.
9. Fragrance
Fragranced baby wipes contain numerous synthetic chemicals that might prove deadly for your dog, including phthalates. Phthalates have been linked to disruptions of the endocrine system and a decline in reproductive health, as well as some cancers.
 

View this post on Instagram

 
Can I use unscented baby wipes on my dog then?
Unscented baby wipes simply refer to baby wipes that use fragrance agents to mask other unsavory smells. So, unlike fragrance-free wipes, unscented wipes aren't necessarily free of phthalates. Which makes them just as toxic to your dog as their scented counterparts.
So, is it safe to use baby wipes on dogs?
Well, considering the numerous toxic ingredients that most baby wipes contain, these products are not safe to use for cleaning your dog.
What Makes Baby Wipes Even More Toxic To Dogs?
Besides the many ingredients in baby wipes that are potentially harmful to dogs, these products are also formulated keeping in mind the normal pH level of the human skin. It's worth noting that the pH level of the human body is quite different from that of our canine friends'.
Therefore, cleaning your pooch with baby wipes is one of the surest ways to get his skin irritated.
Another thing that makes baby wipes even more dangerous for dogs is that, after cleaning your dog using these products, the toxic ingredients tend to linger on their skin much longer. Even if the wipes were not used on the dog's mouth or muzzle, he may end up licking his skin, subsequently ingesting the toxic chemicals.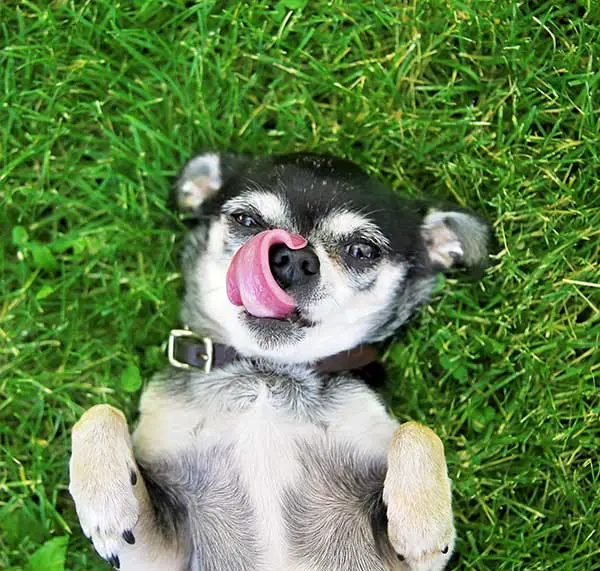 There's also the aspect of size. Since dogs are relatively smaller than humans, a tiny amount of toxins is all it takes to cause a severe medical emergency.
Last but not least, there are numerous ways baby wipes can get into your dog's system. Common entry points include the dog's skin, paws, face, ears, eyes, nose, mouth, bum, and private parts.
Now, this may get you wondering, can I use baby wipes to clean my dog's face?
It's not recommended to clean a dog's face using baby wipes, considering that the skin around the face is highly sensitive. And that includes the skin around the animal's eyes, nose, and mouth.
What about the ears, can you use baby wipes to clean dog's ears?
It's not unusual to find a dog owner wondering, can you use baby wipes on dogs ears?
Well, experts strongly discourage cleaning a dog's ears using baby wipes. The best way to clean your dog's ears is to begin by inspecting both the inside and the outside to ensure there are no cuts, bites, or inflammation. Then, you should only use approved dog wipes like VetWELL Dog Ear Wipes.
VetWELL Dog Ear Wipes enjoys the approval of renowned veterinarians as one of the safest and most effective dog ear wipes out there.
In addition to removing dirt and debris from your dog's ears, this product also reduces wax build-up as well as prevents fungal and bacterial growth. What's more, VetWELL Dog Ear Wipes is free of alcohol and other irritants.
Sale
Dog Ear Wipes – Otic Cleaning Wipes for Infections and Controlling Ear…
Veterinarian Formulated And Designed To Gently Clean, Deodorize And Dry Your Pets Ears
Safe For Regular Use Which Prevents Ear Infections, Reduces Wax Build Up And Removes Debris In And Around The Ear
Alcohol Free With Soothing Aloe And Eucalytpus For Gentle And Non Irritating Ear Cleansing
Last update on 2023-09-21 / Affiliate links / Images from Amazon Product Advertising API
Can you use baby wipes on dogs' paws?
The skin on a dog's paws is highly sensitive to irritants. So, you shouldn't clean your dog's paws using baby wipes.
Can you use baby wipes on dogs bum?
Some dog owners often wonder, surely can I wipe my dog's butt with baby wipes? It's worth noting that a dog's bum is even more sensitive than his paws. Which makes it risky to clean using baby wipes.
Can you use baby wipes on dogs' private parts?
Your dog's private parts are nearly as sensitive as his bum. So, avoid cleaning them using baby wipes.
What Are The Symptoms To Watch Out For?
The symptoms of baby wipes toxicity in dogs primarily depend on the level of exposure. For instance, licking of baby wipe residues on the skin might lead to gastrointestinal complications.
Some of the symptoms to watch out for include;
Nausea and vomiting
Diarrhea
Dehydration
Abdominal pain
Respiratory symptoms are common in dogs that inhale baby wipe residues. Such dogs may develop coughing, sneezing, and wheezing. In case of severe respiratory distress, the dog may experience shortness of breath coupled with high blood pressure and elevated heart rate.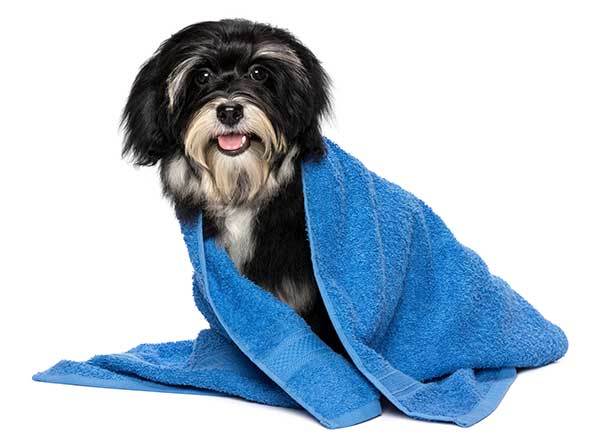 Lastly, dogs that come into direct skin contact with baby wipes might experience irritation. The severity of irritation depends on the number of toxic chemicals in the product, as well as the area of the skin you use the wipes on.
For instance, the skin around the face, ears, bum, and reproductive organs is highly sensitive to toxic compounds. So, a tiny amount of baby wipes residues around these areas might cause acute irritation, itching, inflammation, pain, and redness.
Does Brand Matter?
When choosing baby wipes for your infant, it's important to go for established brands that enjoy high approval ratings among its previous clients. Some of the most reputable baby wipes brands include Huggies, Johnson, Kirkland, and Pampers. What makes these brands outstanding is the fact that their products contain minimal synthetic additives.
However, note that there's no such thing as safe baby wipes for dogs. Which essentially means that regardless of the baby wipes brand you go for, the products would still be unideal for your dog.
Indeed, you might have always wondered, can I use Huggies baby wipes on my dog? And what of Johnson baby wipes, can you use Johnson baby wipes on dogs?
While Huggies and Johnson baby wipes are safe for infants, these products are still potentially toxic for your pooch.
Are Kirkland baby wipes safe for dogs then?
Again, the mere fact that Kirkland is a reputable baby wipes brand for children doesn't make their products safe for dogs.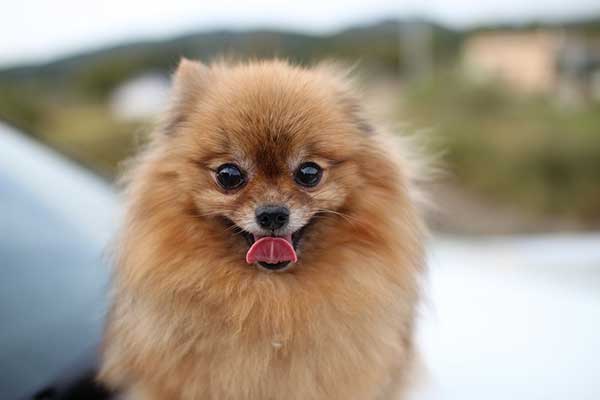 The good news is that there are numerous pet wipes that you can use to clean your dog without exposing him to any toxicity.
One such product is the Earth Rated Dog Wipes, which is formulated using organic moisturizers, including Aloe Vera, Shea butter, and chamomile.
The product has been USDA-Certified as safe for cleaning a dog's face, paws, bums, and even his reproductive parts. It's free of alcohol, sulfates, and phthalates, making it particularly beneficial for dogs with sensitive skin.
Sale
Earth Rated Dog Wipes, New Look, Thick Plant Based Grooming Wipes For Easy…
GENTLE INGREDIENTS: Contains soothing aloe, shea butter, chamomile and cucumber. Leaping Bunny Cruelty-Free certified and gentle enough for daily use.
BETTER WIPES: Our dog wipes are hypoallergenic, cruelty-free, dermatologist tested and free of alcohol and parabens.
USER FRIENDLY: Made of thick, durable, USDA Certified 99% Biobased material, our plant-based wipes are super soft with just the right amount of…
Last update on 2023-09-21 / Affiliate links / Images from Amazon Product Advertising API
Pogi's Grooming Wipes is another fantastic pet wipe that you can get for your little furball. Like Earth Rated Dog Wipes, Pogi's Grooming Wipes is formulated with all-natural ingredients that help to clean, moisturize, and condition your dog's coat.
With an average size of 8 inches by 9 inches, Pogi's Grooming Wipes are perfect for cleaning even the largest dogs or dogs with the thickest coats. The product is also free of alcohol, parabens, and other harsh chemicals, making it all the more safe for your canine friend.
Pogi's Dog Grooming Wipes – 100 Dog Wipes for Cleaning and Deodorizing -…
Conditioning Ingredients – Aloe Vera, Vitamin E, and Hawaiian Awapuhi help clean, freshen and condition while giving the coat a healthy shine. Perfect…
Large Pet Wipes (8 x 9 inches) – Our textured dog grooming wipes are made big enough for even the largest dogs, and thick enough for the heaviest…
Versatile – When normal baths are not an option, pet parents love using Pogi's dog cleaning wipes for gentle puppy baths, pets under stress, or pets…
Last update on 2023-09-21 / Affiliate links / Images from Amazon Product Advertising API
Last but not least, we have Nature's Miracle Deodorizing Bath Wipes for Dogs which are formulated with an advanced formula for deep cleansing.
Not only are Nature's Miracle Deodorizing Bath Wipes effective for cleaning dirt and grime from your dog, these products can also remove pet dander and dough odors. Plus, the wipes contain antibacterial properties and can prevent your dog from developing bacterial infections.
Last update on 2023-09-21 / Affiliate links / Images from Amazon Product Advertising API
In addition to the above three products, the pet care market teems with thousands of other dog wipes. It's important to conduct your due diligence when choosing suitable dog wipes for your pooch.
The first tip is usually to go for hypoallergenic dog wipes. And that may get you wondering, can I use hypoallergenic baby wipes on my dog?
The answer is – not recommended. Hypoallergenic baby wipes probably won't cause allergic reactions on your baby's skin. But remember that these products could still contain chemical ingredients that might irritate your dog's skin.
In the same breath, some dog owners may ask, 'can I use sensitive baby wipes on my dog?'
Again, the key phrase is 'baby wipes.' So, whether sensitive or not, these products shouldn't be used on dogs.
Another consideration when choosing dog wipes is to understand your dog's age. Which begs the question, can you use baby wipes on a puppy?
Indeed, many dog owners often wonder, can you use baby wipes on newborn puppies?
The answer is a resounding no. Remember that puppies have more sensitive skin compared to adult dogs. So, exposure to the chemical toxins in baby wipes could prove even deadlier. The same goes for older dogs, sick dogs, and pregnant dogs.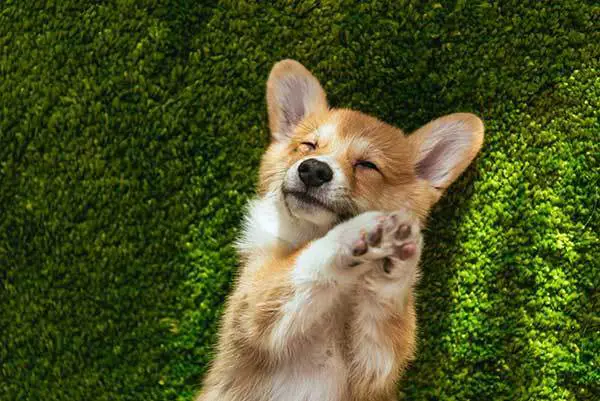 Conclusion
As tempting as it might be to use baby wipes on dogs, it's wiser to consider dog-safe wipes instead. The good news is that there are plenty of dog wipes you can buy for your adorable pooch.
And besides dog-safe wipes, there are various other safe alternatives to baby wipes that you can use to clean up your canine friend, including a clean cloth containing dog shampoo.
Checkout Our Favorite Dog Products
1. BEST PUPPY TOY
We Like: Snuggle Behavior Toy with Heart Beat & Heat Pack – Ideal toy for new puppies.
2. BEST DOG TRAINING PROGRAM
We Like: Doggy Dan The Online Dog Trainer – Stop any dog problem and raise the perfect puppy with The Online Dog Trainer.
3. Best Bone Broth for Dogs
We Like: (Solid Gold – Human Grade Bone Broth for Dogs) – Simmered Beef Bone Broth With Turmeric Provides A Nutrient-Dense And Flavorful Addition To Your Dog's Meal + Rich In Natural Collagen From Beef Bones.
4. Best Multivitamin for Dogs
We Like: PetHonesty 10-For-1 Multivitamin – 10 Benefits in 1 Daily Treat – These Multivitamin Snacks combine a well-rounded blend of the most essential vitamins and supplements including glucosamine, probiotics, vitamins and omegas, for dogs' overall daily health.
5. BEST DOG PUZZLE TOY
We Like: Outward Hound Interactive Puzzle Toy – Every dog loves chasing squirrels at the park. The Outward Hound Hide-a-Squirrel Puzzle Toy gives your dog the same feeling as though he was outdoors chasing live squirrels.

RECEIVE UPDATES ON DOG TRAINING, BREEDS, AND HEALTH + ALSO GET A FREE COPY OF OUR EBOOK 100 DOG TRAINING TIPS....