Beagles are medium sized dogs that are easy to groom and also friendly to other people and pets as well.
Their natural look and behavior make them adorable to many people ; thus, you will find them in many households.
However, beagles may have some weird behaviors time to time since they were developed as hunting dogs thus they have the hunting dogs character traits.
Many people who are not well conversant with beagles are usually looking for answers to satisfy their need of knowing what are they like? The most posed question about beagles is; do beagles shed?
This dog breed has an adorable shape and look, thus anyone coming across it would love to have it as a pet in his or her home.
However, since shedding is usually a major problem associated with pets no one wants to have a pet that will always leave hair on his or her beloved carpet, mats or couch.
Beagle can be categorized as a dog breed that sheds moderately. This dog usually has a short and thick coat thus not much of hair falls to the ground when it shed, however, you will notice some hair traces in your house if you keep a beagle as a pet in your house.
If you have a beagle dog breed as your pet, you should consider brushing the coat regularly to get rid of dead hair that might eventually fall in your house causing a mess.
There are several factors that can affect your pet's coat and determine the rate of shedding such as coat care, nutrition, and environmental factors. You can control shedding by carrying out excellent grooming practices regularly.
The Shedding Process for Beagles
Shedding is the process where old hair or fur fall from the skin and a new one starts growing to replace the old hair.
However, it is good to note that the old hair is not pushed out by the new hair. Every single hair follicle undergoes its stages of life from growth, resting and falling out.
Since the growth of a hair follicle is a continuous cycle it is usually difficult to determine where the cycle starts. Due to various factors affecting the growth cycle of the hair follicles, there are instances when the process happen fast while in other time the shedding cycle occurs slowly.
Sometimes the short appearance of the short coat confuses the owner on how to carry out maintenance practices.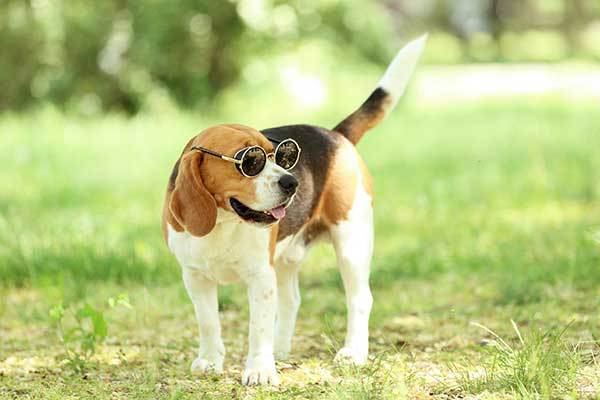 Beagles usually have two layers of coats; upper layer coat which is composed of coarse hair that protects the dog's skin from water, dust or frost. Under the upper coat, there is a lower layer that is composed of soft, fine and dense hair that keeps the dog warm.
Although the shedding in beagles occurs throughout the year, it is likely to be high during the warm season and moderate during the cold season. Even if you do not live in areas that experience significant weather changes a little climatic change or change in environmental condition can have an effect in shedding cycle of your dog. 
How to Manage Beagle Shedding
1. Grooming
You can use basic grooming tools to control the shedding of your dog.
Grooming involves taking care of your dog's nails, teeth, skin and coat as well.
As you carry out grooming practices, you have enough time to spend with your pet and strengthen the bond of your relationship.
Your dog is an important company in your life thus by grooming you usually get an opportunity to ensure that he is fine and does not have any form of illness.
You can consider using a de-shedding Mitt to control the shedding of your lovely pet.
De-shedding Mitt slips smoothly over your hand allowing you to reach all parts of your dog's body removing all the dead and unwanted hair from your dog's coat.
DELOMO Upgrade Pet Grooming Gloves Cat Brushes for Gentle Shedding -…
UPGRADE VERSION: With enhanced 255 silicone grooming tips, mimics the touch of your hand for a soft and relaxing massage; This flexible, slip-on…
Hair Remover: Perfect for long, short and curly haired dogs, cats, horses, and other pets, grooming the hair quickly, gently and effectively; The…
Bath Brush: Bathe the pets with this glove, which will clean the pet hair easily and give your pets a gentle massage without hurting their skin; Five…
Last update on 2023-12-03 / Affiliate links / Images from Amazon Product Advertising API
Since beagles have traits of hunting dogs, you may have a difficult time if you start grooming them at their older age.
It is, therefore, wise to start grooming your dog when he is a puppy as he will become used to grooming as he grows. Just like humans love being massaged, dogs also love the feeling of a brush moving through their hair.
If your dog is still resistant to grooming, you need to step up your game by using more desensitization techniques.
You can train your dog to be touched by use of hands for a couple of weeks before introducing the brush. As your dogs adapt to being used to being touched by bare hands, you can now introduce the brush and remember to be gentle with him so that he does not notice the changes.
You should also start brushing your dog immediately after bringing home to avoid accumulation of his hair in your house and cause a huge mess.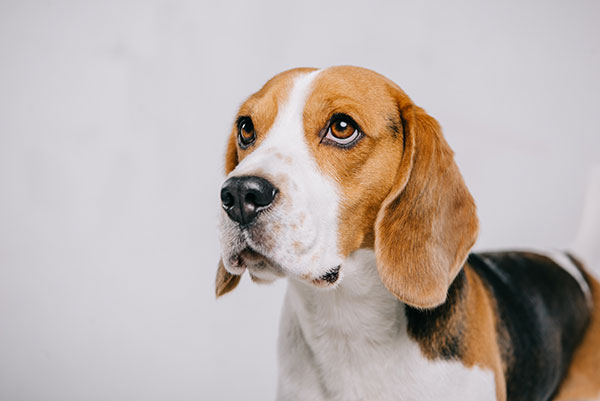 Grooming tools that you need to have at your home
Since the maintenance of nice and fresh looking coat of your beagle is not a complex process you only need a few grooming tools that will help you perform your job efficiently.
Some of the grooming tools that you need to have include:
1. De-shedding mitt or a grooming mitt – this is an important tool that helps to pull out the dead and unwanted hair leaving behind only the live and fresh looking hair.
Pulling out the dull hair leaves your lovely pet with a nice and fresh looking coat which as result makes him look adorable.
If you do not pull out the dead hair, it falls back forming a thick dark coat made of coarse hair. The thick hair blocks hair from penetrating and can also make your dog start stinking from accumulated sweat and dirt.
2. A bristle brush – this may include a large brush for mature dogs and medium sized brush for puppies.
Hertzko Bristle Brush For Dogs and Cats with Long or Short Hair – Dense…
IDEAL BRUSH FOR EVERYDAY BRUSHING & FUR FLUFFING – Hertzko bristle brush for dogs and cats gently removes loose hair, and eliminates tangles, dander,…
GENTLE & SAFE – Densely packed bristles are soft on your pet's sensitive skin.
GROOMS AND MASSAGES FOR A HEALTHY COAT – Brushing your pet occasionally with our bristle brush increases blood circulation and leaves your pet with…
Last update on 2023-12-03 / Affiliate links / Images from Amazon Product Advertising API
The size of brush matters a lot since a small dog requires to be brushed with the right brush to avoid hurting him.
Medium size brush, on the other hand, may not do an excellent job on mature dogs.
3. Bath brush – this is useful when bathing your dog. A bath brush helps to penetrate through the course upper coat to reach the lower coat and clean in thoroughly.
Sale
Bodhi Dog New Grooming Pet Shampoo Brush | Soothing Massage Rubber Bristles…
EFFECTIVE YET GENTLE: The soft rubber tips quickly scrub away dead skin and loose fur making it an excellent pet brush for grooming and bathing. It…
PETS LOVE THE MASSAGING BRISTLES: Your pet will now LOVE bath time! Turn grooming into a soothing massage for your pet that feels good, gets them…
AWARD-WINNING QUALITY: Winner of the 2020 Family Choice Awards. A coveted consumer award program recognizing outstanding pet products while enriching…
Last update on 2023-12-03 / Affiliate links / Images from Amazon Product Advertising API
4. Bath products – these include conditioners, soaps, and shampoos used to bath your beagle.
Bathing the dog helps to remove the fine hair and dirt that was left out when brushing the dog. Dirt may cause rashes and itchy skin which makes your dog keep rubbing itself on rough items.
As the dogs rub itself the hair in contact with items it is rubbing itself often get cut or pulled out of a factor that accelerates shedding.
Earthbath 2-in-1 Conditioning Shampoo for Pets – Dog Shampoo and…
CONDITIONS & DETANGLES: This 2-in-1 formula is a shampoo and conditioner in one. The luscious botanical fragrance of tropical mangoes combined with an…
NATURAL & ORGANIC INGREDIENTS: Blended with the finest ingredients, such as renewable plant-derived and coconut-based cleansers, organic aloe vera,…
SAFE & EFFECTIVE: Our products are designed with the health of your beloved, furry friend in mind. We believe the ingredients that touch your pet's…
Last update on 2023-12-03 / Affiliate links / Images from Amazon Product Advertising API
Why your pet should have a bath?
No matter whether the coat of your pet looks dirty or not bathing your dog is a necessary grooming routine.
A healthy dog usually have a thin layer of oil on his skin which eventually becomes thicker as more and more oils are excreted through the skin poles.
The dog's coat also has some short hair that always fall on back in his coat whether it is during the shedding season or a normal day.
The thick coat of the dog keeps both the dead hair and excreted oils which after a couple of weeks start emitting an unpleasant odor.
Therefore, it is advisable that you give your dog a bath after every three weeks which will help to:
Prevent dry skin issues by moistening the skin
Remove dead hairs and excreted oils to give your dog a fresh coat
Wash away debris and dirt from the fur
Increase aeration by loosening the dead fur
Apply a conditioner that protects your dog from cold, sun or damage from friction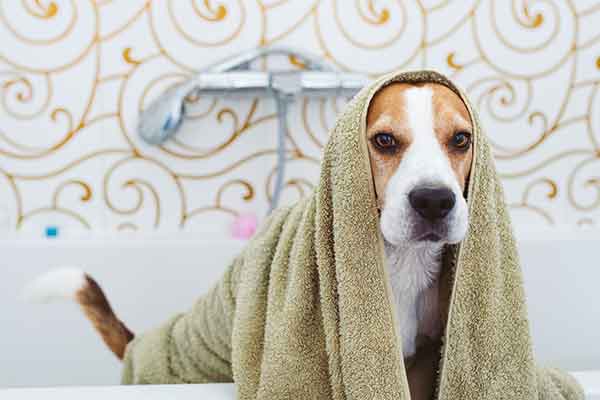 Why brushing your dog is crucial?
While brushing your beagle may not seem to a big deal it has lots of benefits to prevent accelerated beagle hair shedding rate which includes:
Spreads body oils throughout the skin.
Keep the coat hair in nice shape especially when you gently combine brushing and spraying.
Remove any remains of debris and dirt after washing your pet.
Boost blood flows in your pet's skin which translates in healthy hair follicles.
When brushing your dog, you need to ensure that you use the right brush and also do not force him. It is also good to maintain a routine so that your pet can get used to brushing. Brushing should be done once every week or after every three days to ensure there is no huge accumulation of dirt and dead hair in your beagle coat.
2. Proper Nutrition
Just like humans need to eat a healthy diet, feeding your beagle with the right food is crucial to ensure that he has good health.
The great meal plan is essential for puppies to ensure that they grow quickly while adult beagle needs balanced diet to prevent them from becoming overweight or skinny.
Beagles have been known to have lower metabolism rate than other dog breeds thus without a proper diet they can become overweight easily.
Sale
Blue Buffalo Wilderness Rocky Mountain Recipe High Protein, Natural Adult…
MORE BEEF IS COMING: An evolution of your dog's formula with more beef than ever, plus wholesome grains
PACKED WITH REAL BEEF: A recipe inspired by the Rocky Mountains, this high protein dog food features a blend of red meat to satisfy your dog's wild…
HEALTHY INGREDIENTS: BLUE Wilderness grain free dog food, made with healthy carbohydrates including sweet potatoes and peas, helps fuel your adult…
Last update on 2023-12-03 / Affiliate links / Images from Amazon Product Advertising API
Meal plan of your puppy to maturity
During the first weeks, you should feed your puppies with milk as their major diet.
Milk is easy to synthesize thus ensuring that your dog is strong and healthy.
After about four weeks you should start introducing solid food in your puppy's diet at an increasing ratio whereby by the seventh week your puppy's diet will contain solid foods only.
Wellness Complete Health Small Breed Adult Dry Dog Food with Grains and…
PROTEIN RICH SMALL BREED ADULT DRY DOG FOOD: Nutritionally dense crunchy kibble with ingredients such as turkey and oatmeal for whole body health.
ALL NATURAL: Created by nutritionists, veterinarians and animal lovers, our recipes provide an ideal balance of nature's finest ingredients, carefully…
SUPPORTS HEALTHY BODY WEIGHT AND IMMUNE SYSTEM: Supported by antioxidants for strong immune systems, probiotics for digestive health, balanced…
Last update on 2023-12-03 / Affiliate links / Images from Amazon Product Advertising API
After 8 weeks to 6 months old, you should feed your puppy with the food it is used to while gradually introducing new diets to avoid stomach upset.
Create a feeding routine to ensure that your puppy knows the meal time and should be eager to eat.
You can use the reflex nature of dogs to train it when to expect food. When your dogs become at a mature age, you can consider introducing all types of diets to ensure that it stays healthy.
Benefits of feeding your dog a healthy diet
It boosts the immune system thus your dog does not become prone to infectious diseases that can accelerate the rate at which it sheds hair.
It boosts the health of your dog's hair follicles thus the do not shed easily.
It allows the dog to withstand drastic weather changes which could affect the shedding cycle.
It boosts the natural health of the skin thus your dog does not shed too much hair.
Prevents your dog from becoming overweight a factor that could lead to excess excretion of body oils.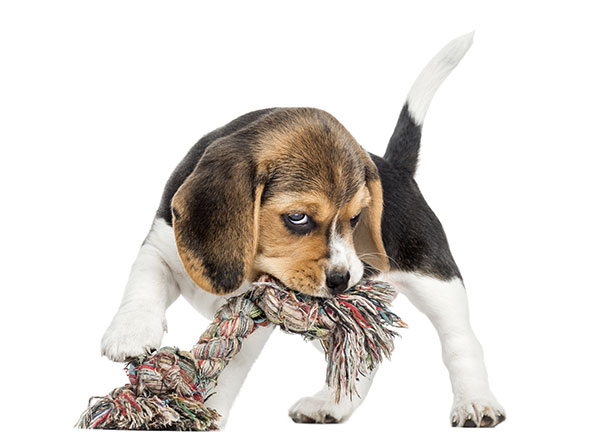 Beagle Fur Issues
Do you keep asking yourself why my beagle sheds a lot? There are many factors that can induce beagle fur issues such as:
Dry and coarse coat
Over shedding
Dry skin issues
Excess loss of hair
There is so many health as well as environmental factors that can result in issues involving your lovely pet fur but the good news is that the problems can be diagnosed.
Here are some of the factors that can cause your beagle fur problems.
1. Beagle allergies
Allergies in beagles can be triggered by several factors which include drastic changes in environmental condition, coming into contact with a toxic substance or even being fed the wrong diet.
The symptoms of beagle allergies vary from mild to adverse.
The allergies in beagle can affect many things including the fur, skin and even how your dog breaths.
The major types of allergies associated with beagles and shedding include allergic dermatitis and the food and flea allergies.
1. Allergic dermatitis
this is an allergic condition that can occur when your dog come into contact with the wrong shampoo, soap, rug, unclean sleeping mat or even conditioner.
This type of allergy does not only cause excess loss of fur but can also result in red hurting blisters, bald spots, as wells lesion or sores on the skin.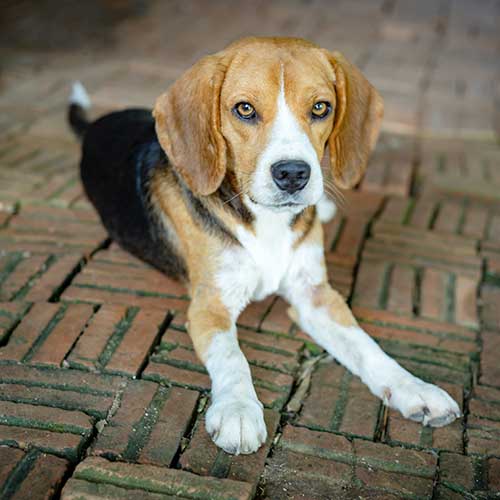 This type of allergy makes your pet very uncomfortable and even sometimes it can develop weird, unfriendly behavior since it hates being touched.
The dog can also develop an itchy skin which makes it keep on rubbing on substances to kill the itch. However, the good news is that beagle's dermatitis allergy can be managed after figuring out its cause.
If you cannot figure out the cause of the allergy by yourself, you can consider inviting a vet who will carry out a patch testing to find out what is causing the allergy and have it eliminated.
In case the condition of your pet is worse, a vet can prescribe some medications such as antihistamines which will accelerate the recovery rate.
2. Food and fleas allergies
Fleas or wrong food are other major causes of allergy in beagles.
Food and flea allergies are known to affect beagle's coat giving it an awful look.
As a beagle owner, you should always take your pet to the vet if you notice any problem with his coat such as abnormal fur loss.
However, it is owner's responsibility to ensure that your dog is not fed with food causing an allergic reaction.
If you are new to your pet, and he shows allergic reaction whenever you feed him try to give him chicken, rice, and sweet potatoes since they are known to great with beagles.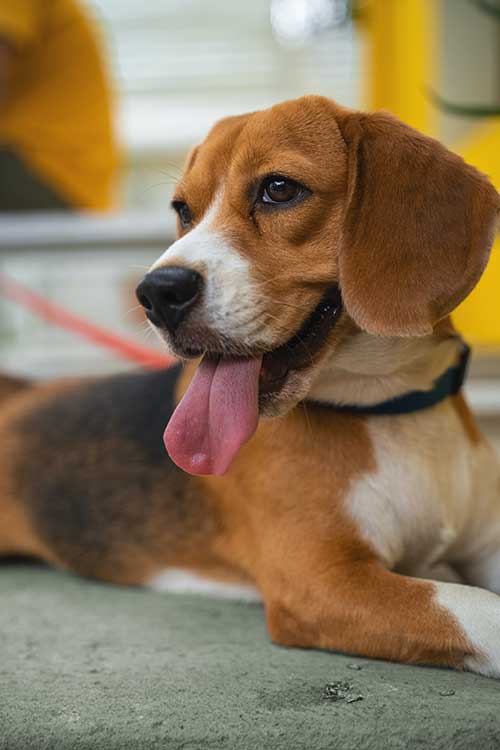 You can add a little salt to spice up the food, but avoid putting excessive additives since they might be the ones responsible for allergies. After your, pet has settled, you can now introduce the new food gradually checking whether they have any side effects. This way you can easily determine the food causing allergies to your lovely pet and avoid them.
Fleas are the other major causes of allergies in beagles. The allergic reaction from flea bite is caused by flea saliva.
In most cases even after managing fleas infestation the reaction may continue up to 5 months since beagles are usually extremely sensitive dogs.
If you notice the presence of fleas on your dog no matter how many there are, it is a clear indication that you home has been infested by fleas, and it is only a matter of time before the infestation becomes a disaster.
It is, therefore, necessary that you take action and spray every part of your home including the house arc, darkest corners, and even your backyard.
You should also consider bathing your dog with the appropriate shampoo to get rid of fleas and also apply rescue lotion on the affected parts of the body.
In circumstances where your beagle's allergic reactions are severe, you should take him to a vet for medication.
2. Acanthosis Nigricans
This is a health condition that results in darkening of the beagle's skin. This condition is common in dogs that are less than one year old.
The primary symptoms of this medical condition are the thickening and darkening of the skin under the coat.
If the condition persists the secondary symptoms start showing up which includes excess shedding and yeast or bacterial infection.
The darkening of the skin is usually caused by three major factors which include:
Allergic reactions
Friction due to obesity
The secondary infection which causes adverse effects such as loss of fur can be treated by managing the dog's weight, use of allergy relief medication and low doses of steroid to reduce inflammation.
Salmon Fish Oil Omega 3 for Dogs – with Wild Alaskan Salmon Oil – Anti Itch…
America's #1 Selling Dog Supplement Brand on Amazon*
Sea the Difference! – With Omega-3 fatty acids plus antioxidants, Salmon Bites support skin health and provide immune support, plus provide free…
Featuring DHAgold – This algae-derived source of DHA (Docosahexaenoic Acid), an Omega-3 fatty acid that supports skin health to avoid dry skin.
Last update on 2023-12-03 / Affiliate links / Images from Amazon Product Advertising API
3. Hot spots
The hot spots are characterized by raw and red irritating sections on the dog's skin that are usually caused by allergic reactions.
The spots can be very sore and be hurting making your pet be in distress.
You can apply quality rescue lotion to reduce the effect of hot spots as well protecting the dog's hair follicles and skin.
4. Hypothyroidism
This is a medical condition that occurs in beagles when the thyroid is not able to produce sufficient hormones.
As a result, the dogs coat become very dry and the hair start breaking. You can notice this condition when brushing or bathing your dog if this condition is not addressed immediately it can lead to a significant hair loss which leads into a presence of hairless patches on your dog's skin.
Some of the factors that can affect the effectiveness of thyroid include weakness due to other diseases and obesity.
If you notice any signs of hypothyroidism in your dog, take him to a vet for examination and treatment. The recovery might seem to be slow, but if you follow instructions to the dot, your pet will make a full recovery.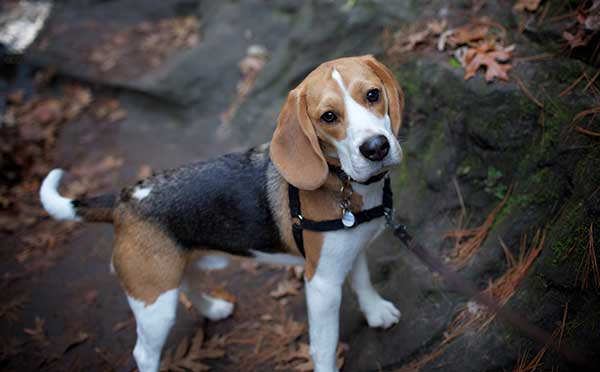 5. Alopecia
This is a condition common in beagles that usually appear and disappear fast.
This condition causes loss of fur in parts of beagles' body. It is believed that alopecia is an autoimmune condition which manages itself.
Unlike other forms of allergies common in beagles that have an itchy and sour feeling, this condition does not cause any form of discomfort to the dog.
After being infected by this condition, the dog builds antibodies that fight against the infection driving it away. You might notice hairless patches for a few days then the fur start growing back once the condition is gone.
Last update on 2023-12-04 / Affiliate links / Images from Amazon Product Advertising API
Conclusion
This article has answered the most pressing questions on beagles; do beagles shed hair?
However, it is good to remember that every pet requires to be treated well to ensure that is comfortable.
Keeping your beagle in a clean and safe environment ensures that there are reduced chances of him coming into contact with substances that can cause allergic reactions.
You should also ensure that your dog is well fed so that he can live a healthy and happy life.
A healthy beagle is also immune to some infections which can cause shedding beagle.
The look of your pet determines whether your friend and family will like him. If you have a messy and unattended dog, no one will want to stay near him.
However, bathing and brushing your beagle's coat make him look nice and attractive. Grooming your dog also plays a significant role in making him friendly to a human being.
Many dogs are usually unfriendly since they have not been trained to spend time with people a factor that makes them aggressive.
Also, removing dead and unwanted hair ensures that no hair will be dropped in your house.
A clean dog also does not attract infestation such as those common in most messy dogs.
Beagles do shed, but if you ensure that they are always healthy, clean and well fed, they can make an excellent company in life.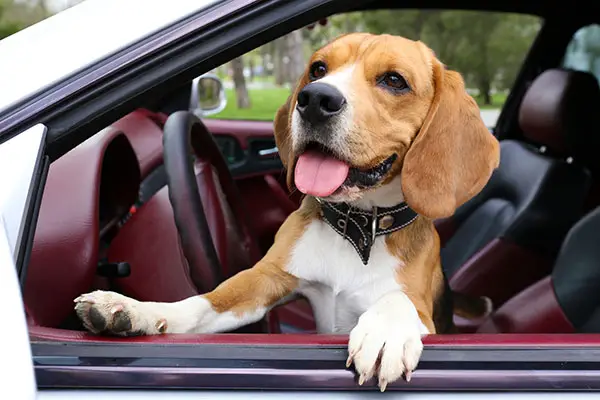 Checkout Our Favorite Dog Products
1. BEST PUPPY TOY
We Like: Snuggle Behavior Toy with Heart Beat & Heat Pack – Ideal toy for new puppies.
2. BEST DOG TRAINING PROGRAM
We Like: Doggy Dan The Online Dog Trainer – Stop any dog problem and raise the perfect puppy with The Online Dog Trainer.
3. BEST DOG DNA TEST
We Like: Embark Dog DNA Test – Embark screens for over 250 dog breeds + tests for 170+ genetic diseases including MDR1 drug sensitivity, glaucoma, degenerative myelopathy, and dilated cardiomyopathy, some of the most common adult-onset diseases in dogs.
4. Best Bone Broth for Dogs
We Like: (Solid Gold – Human Grade Bone Broth for Dogs) – Simmered Beef Bone Broth With Turmeric Provides A Nutrient-Dense And Flavorful Addition To Your Dog's Meal + Rich In Natural Collagen From Beef Bones.
5. Best Multivitamin for Dogs
We Like: PetHonesty 10-For-1 Multivitamin – 10 Benefits in 1 Daily Treat – These Multivitamin Snacks combine a well-rounded blend of the most essential vitamins and supplements including glucosamine, probiotics, vitamins and omegas, for dogs' overall daily health.
RECEIVE UPDATES ON DOG TRAINING, BREEDS, AND HEALTH + ALSO GET A FREE COPY OF OUR EBOOK 100 DOG TRAINING TIPS....