One of the most asked questions by pet parents is "does hot weather affect a dog's appetite?" Or 'is it normal for dogs not to eat in summer?'
Dog not eating in summer is a major cause of concern among dog owners.
But there's nothing much to worry about! This is because dogs need less energy during the warmer seasons. Provided there are no other major signs that the dog is ill, it's nothing to panic about.
Keep reading to find out why your dog is eating less during the summer and how you can keep him healthy during the hot days.
Do Dogs Lose Their Appetite In The Summer?
It is important to point out here that if your pet doesn't want to eat at all, you need to consult your veterinarian.
A complete loss of appetite is bad for your dog. However, if your pup is eating less during the hot days, then there is nothing much to be worried about. it is simply a natural phenomenon.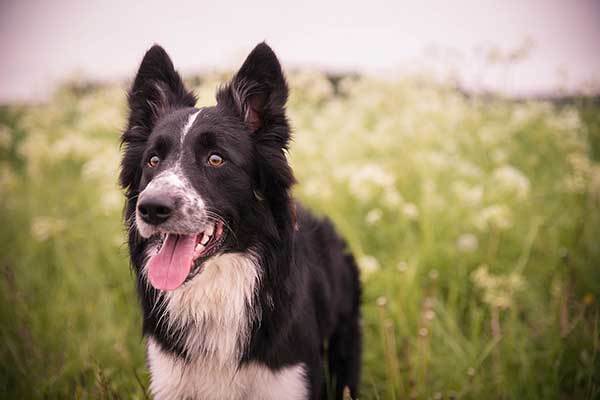 Here are a few reasons for your dog not eating much in summer:
1. It's extremely hot
Just like us humans, our pets can be affected by extreme summer temperatures. But does hot weather affect a dog's appetite?
Dogs eat more during the colder months when they need more energy. In other words, they don't eat as much during the hotter summer months. This is due to the hormonal changes that are caused by daylight and temperature changes.
If you're feeding your dog the same amount of food throughout the year, you might notice some amount being left unconsumed when it's extremely hot.
Even if your dog tends to stay indoors most of the time, light changes will most likely cause a huge difference in their daily eating habits.
Dog Self Cooling Mat – 48" X 30" Pet Summer Cooling Pads Waterproof…
Cool Your Hot Dogs – Dogs are prone to heatstroke in the hot summer, because they only pants to eliminate body heat and panting only remove an amount…
Self-Cooling – No water or electricity guaranteed. We use premium cool-fabric which provide pet cool touch and absorb pet's body heat without…
Water Absorption – There is absorbent wool in inner layer of the mat, which can provide strong absorption for urine and odor control. It's also…
Last update on 2023-10-03 / Affiliate links / Images from Amazon Product Advertising API
2. They are less active
During the hot days, many dogs are less active simply because it is extremely hot.
In fact, when it is extremely hot, many dogs don't even want to go outside to relieve himself. They will sometimes hold it for a longer period of time to avoid the hot weather. Some dog owners may even force their pups to go outside to do their business.
Their reduced level of physical activity and a tendency to sleep more during the hot days leads to a drop in energy requirements.
For most pups, this also implies reduced appetite. In such cases, his body system is controlling food consumption to match their caloric requirements.
Other Potential Reasons for Dog Not Eating During Summer
Although it's an undeniable fact that dogs lose their appetite during hot weather, there are many other potential reasons your dog is not eating much.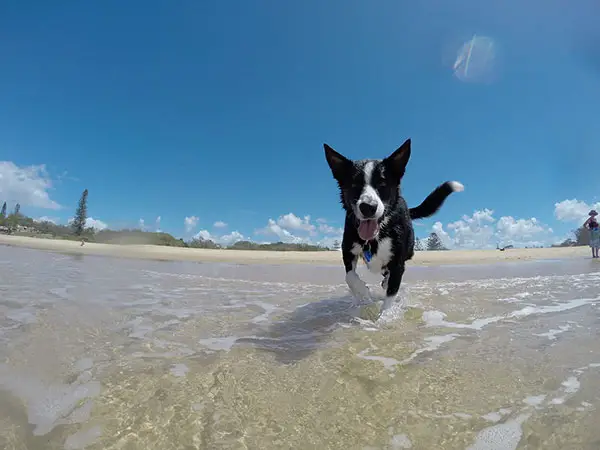 Not eating is sometimes a sign that your dog is not feeling well. Potential causes of German Shepherd not eating in summer or Husky not eating in summer include health issues such as pain, injury, disease or dental issues. Medications might also cause a pet to refuse food.
It is important to know your pet's eating habits and watch him for signs of anything abnormal. Dogs can hide signs of injury or illness, so you should pay special attention. Common signs of illness include lethargy, vomiting, diarrhea, weight loss, aggressive behavior and not drinking enough amounts of water.
However, you are the one who is best placed to know whether your pooch is behaving abnormally or not. If you're worried, then you should contact your vet as soon as possible.
Foods to Avoid Feeding a Dog Not Eating In Summer
As you may have already realized, both humans and dogs cannot stand the summer heat.
Dogs might be in even more trouble since their coat retains the heat.
Fortunately, there are some foods that are recommended for dogs to eat during the hot summer days.
If your dog's meals contain any of these ingredients, consider lighter foods and start feeding raw food to your dog.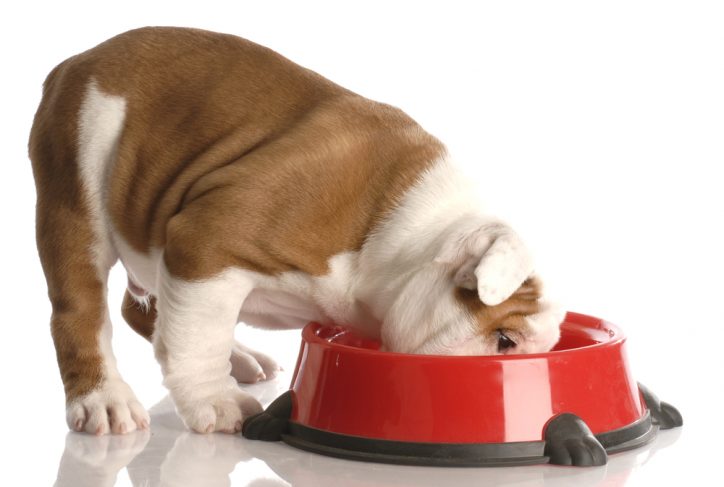 1. Fatty protein
Dogs need healthy fats and proteins. These two are good sources of energy for their muscles and endurance in hot weather. However, some fatty proteins are not suitable for your dog's summer meals.
For instance, your dog may refuse to eat salmon and certain other types of fish during the summer months. If you still want to feed fish to your dog, choose those that are low in proteins and fatty acids. Greasy pork is also bad for dogs during the summer.
Sale
Last update on 2023-10-03 / Affiliate links / Images from Amazon Product Advertising API
2. Food energetics
These are foods that add heat to the body. They include meat options such as lamb, chicken and turkey.
Sweet potatoes and herbs such as ginger, turmeric, cinnamon, rosemary, and basil are also considered to be food energetics. Since these serve to warm your dog's body, it's best to avoid them.
ALSO READ: 8 Things Your Dog Needs This Summer
What Can I Give My Dog For Summer?
During the summer, it's important to avoid dog foods that tend to increase their body temperature. Instead, your dog needs foods that will cool their body. These include:
Yogurt:
Yogurt is rich in protein and calcium. Moreover, the active bacteria in yogurt act as probiotics.
For pudgy pets, it's best to choose fat-free yogurt. Frozen yogurt can also be a great summer treat for your dog.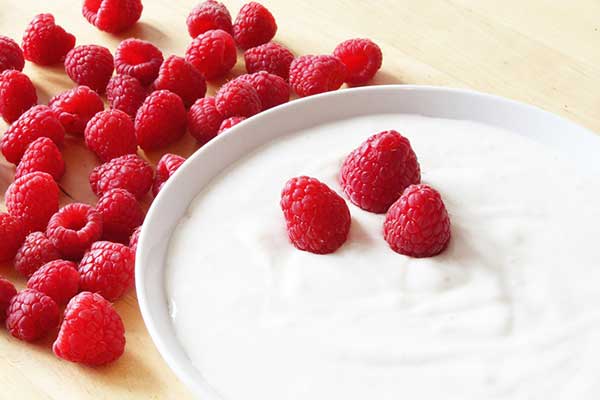 Eggs:
you may also be wondering, "are eggs good for dogs in the summer?"
Well, chicken eggs are wonderful sources of digestible protein, selenium and riboflavin.
Adding chicken eggs to your dog's meals can be a nice treat. Just make sure to feed them cooked whole eggs instead of raw egg whites, which can lead to biotin deficiency.
Other great dog foods for the summer months include:
✔ Beef
✔ Blueberries
✔ Broccoli
✔ Carp
✔ Cranberries
✔ Duck
✔ Kidneys
✔ Lettuce
✔ Liver meat
✔ Pumpkin
✔ Rabbit
✔ Tripe
✔ Watermelon
✔ White fish
All of these food options are easy to digest and provide some rich flavor. Just add some of these foods to their regular meals to help add some extra flavor so he can eat more during summer.
Yaheetech Foldable Hard Plastic Extra Large Dog Pet Bath Swimming Pool…
【Premium Materials】The pet pool is made of waterproof PVC and polyester mesh in the interlayer, and the interior material is made of durable MDF…
【Various Choices】We have multiple sizes and colors for pets in different sizes ranging from big dogs like German shepherds to small cats like…
【Foldable & Portable Design】Our dog pool is foldable and portable for you to carry. It can be folded into a small size, is easy to store and carry…
Last update on 2023-10-03 / Affiliate links / Images from Amazon Product Advertising API
Other Tips for Feeding Your Dog in Summer
While your dog may not be consuming as much food as before, there are certain things you can do to help improve their eating experience.
1. Provide Cool Foods: some popular protein choices to consider include beef, duck, white fish, yogurt and eggs. Cool fruits and vegetables include blueberry, raspberry, kale, plantain, watermelon broccoli and lettuce.
2. Avoid afternoon meals: make sure to feed your pooch during the cool times of the day, including early in the morning and late in the evening.
3. Skip some meals: don't worry if your pooch doesn't want to eat a certain meal. You can skip it for some time and see if your dog adjusts accordingly.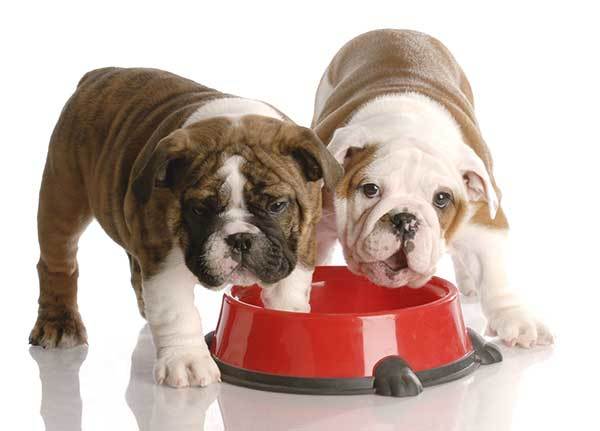 4. Avoid cold food: frozen food is bad for your pet's stomach. If you choose dry dog food, make sure to store it in a cool, dry place, away from direct sunlight. The temperature in the cupboards or room should also be stable.
5. Provide them with plenty of water: make sure your pooch has access to plenty of fresh drinking water. Dry foods aren't very pleasant during hot weather so you should try adding some liquid to the foods to make it more palatable.
6. Consult your vet: although it is true that most dogs eat less during the hot summer months, don't ignore the likelihood of your dog being unwell. Check out for signs of injury or illness and contact your vet if you suspect something is strange with your dog.
Conclusion: Dog Not Eating in Summer?
While t is normal for a dog not to eat in summer, it is vital to remain vigilant about their overall health. Don't panic about it, but make sure to keep a close eye on him.
If your dog not eating during the summer turns into a dog not eating at all, make sure to consult your vet immediately.
Checkout Our Favorite Dog Products
1. BEST PUPPY TOY
We Like: Snuggle Behavior Toy with Heart Beat & Heat Pack – Ideal toy for new puppies.
2. BEST DOG TRAINING PROGRAM
We Like: Doggy Dan The Online Dog Trainer – Stop any dog problem and raise the perfect puppy with The Online Dog Trainer.
3. BEST FOOD FOR DOGS AND PUPPIES
We Like: Victor Super Premium Pet Food – Ideal for growing puppies and pregnant or lactating females. Also provides sustained energy for sporting dogs and dogs with high physical demands.
4. BEST DOG DNA TEST
We Like: Embark Dog DNA Test – Embark screens for over 250 dog breeds + tests for 170+ genetic diseases including MDR1 drug sensitivity, glaucoma, degenerative myelopathy, and dilated cardiomyopathy, some of the most common adult-onset diseases in dogs.
5. BEST DOG PUZZLE TOY
We Like: Outward Hound Interactive Puzzle Toy – Every dog loves chasing squirrels at the park. The Outward Hound Hide-a-Squirrel Puzzle Toy gives your dog the same feeling as though he was outdoors chasing live squirrels.
RECEIVE UPDATES ON DOG TRAINING, BREEDS, AND HEALTH + ALSO GET A FREE COPY OF OUR EBOOK 100 DOG TRAINING TIPS....