Imagine the joy of having a dog that obeys your every command! It would be such a great feeling.
Research reveals that most dogs are intelligent and are able to comprehend almost every word that a two-year old is able to understand.
Therefore, if your dog is able to understand every command you give, why would he not obey? Could it be because you do not motivate your dog?
Study shows that dogs, just like kids, are motivated to do something because of two reasons, either to avoid punishment or to earn a reward.
When it comes to punishment, experts recommend positive reinforcement, so do not just shout at your dog and smack him. It just doesn't work.
When you decide to punish a dog for not heeding to your instruction, is like smacking a toddler for not pronouncing the word "flabbergasted" well. The toddler will eventually learn but it is just not right. On the other hand, giving your dog rewards and treats will make him willingly obey.
So here are tips that will guide you on how to get your dog to listen to you:
1. Give him enough practice
One of the reasons why your dog is not responding to your instructions or commands, it could be because you have not practiced with him enough times.
It takes patience to teach a dog new manners or commands. Plus your dog might only be conversant with a particular instruction when in the house and not on the streets where it would be totally Greek to him.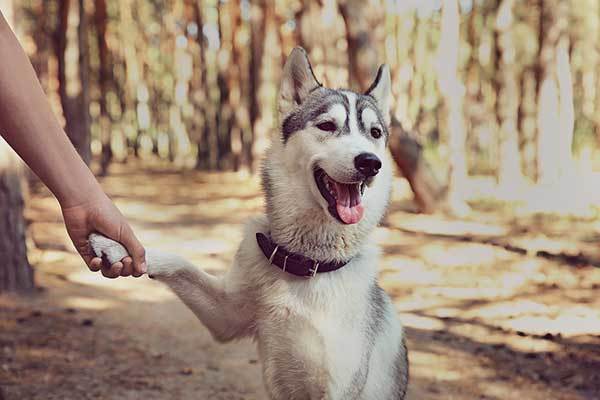 When you are teaching your dog the "Drop It!" command for instance, you need to practice several times in a day for at least a week or two in order to have your dog fully understand the cue.
Lack of enough practice may lead to him not being able to understand the command hence give you the notion that your dog does not listen to you. He just doesn't understand.
2. Use clear cues
Make your dog understand each cue you want him to learn in different contexts.
Let him learn the cue backwards or upside down because, the cue that your puppy learns might not be the exact one that you might think you taught her.
Your dog listens to your words but he also pays significant attention to things like your body language. The talk might be gibberish to your puppy but he will definitely pick out your body language, facial expression, posture etc.
So it is crucial that your body language expresses the same message as your words. This will make your dog obey your commands easily.
3. Pay attention to your dog's emotions
Instead of complaining all the time that your dog won't listen to you, you should be asking yourself the same question, are you listening to your dog?
Dogs just like human beings have emotions. These emotions can easily cause your dog to effectively listen and obey your instructions.
For example, a small dog that is terrified of huge dog breeds might not be willing to get into a dog park that is frequented by big dogs.
Don't be surprised if he just won't budge. This should tell you that your dog is in distress and during such times, it is nearly impossible to make him obey any instruction from you.
4. Give your dog the right treats
You need to get the perfect treat for your dog. Remember that a good treat acts as motivation for your dog to do what is right or expected of him.
Get high quality treats and keep them with you whenever you are training or teaching your dog a new command.
This will keep his attention all throughout the session and he will willingly obey your commands because he wants the treat that comes along with being obedient. That is one effective way of getting your dog to do what you require him to.
Sale
Zuke's Mini Naturals Soft Dog Treats for Training, Soft and Chewy Dog…
Zuke's Mini Naturals Soft Dog Treats for Training, Soft and Chewy Dog Training Treats with Salmon Recipe
With only 2 calories per treat, Zuke's salmon dog treats are the perfect healthy dog treats for training your dog
Real salmon is the first ingredient in these soft chewy dog treats for large dogs, medium dogs, and small dogs
Last update on 2023-09-22 / Affiliate links / Images from Amazon Product Advertising API
5. Train your dog to listen under the right conditions
You need to be mindful of the physical conditions under which you are giving your dog instructions.
Is there a pool of water right where you are commanding your little pup to sit?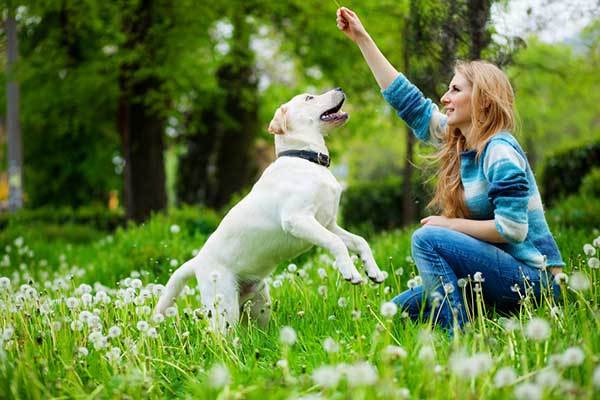 You need to be considerate, especially if your dog is one if those breeds that have a thin coat, lying on a cold floor might not be taken very well by your furry friend. You might think he does not listen to you but in the real sense your command is just absurd.
If you are dealing with an old dog, in case you call him and he does not come, maybe he did not just hear you because he has hearing issues. Take him to the vet if you notice a sudden change of behavior in your dog.
6. Consider your dog's breed
If you ask any professional dog trainer, they will tell you that different dog breeds respond differently to teaching. Dogs, just like human beings, have different personalities.
Most of the times a dog's personality is determined by the breed and genetic make-up. A terrier for instance is a type of breed that was originally trained to be hunters.
If your dog is simply the energetic and active type, it should not come as a surprise when you encounter a little bit of difficulty with having your commands obeyed.
Most dog breeds are naturally curious, you might issue a command and your puppy ignores it and continues sniffing around. He might just be distracted by a strange smell.
ALSO READ: 13 Common Dog Training Mistakes You Ought to Avoid
Conclusion:
In conclusion, taking your dog through training sessions is important to teach him some basic manners and commands.
Brain training for dogs is a useful program that is meant to help your dog be obedient to your every command.
This training program is beneficial to dog owners and dogs alike because it helps you to bond and be able to pay attention to the emotions and needs of your dog instead of making the assumption that he just won't listen to you.
Brain training for dogs also helps your dog to develop cognitive skills and he ends up being more smart and intelligent.
RECEIVE UPDATES ON DOG TRAINING, BREEDS, AND HEALTH + ALSO GET A FREE COPY OF OUR EBOOK 100 DOG TRAINING TIPS....