It can be really frustrating to have an adult dog that constantly urinates in the house.
Being a dog parent, I understand that accidents can happen.
However, if your dog has formed a habit of urinating carelessly in the house, you need to stop this behavior and also possibly find the root cause of the same.
Urinating in the house is usually common among puppies and you need to deal with it when your dog is still young.
Here are some of the reasons why your adult dog could be urinating in the house and how to stop this unbecoming behavior.
Why is your dog is peeing in the house?
1. Urinary Tract problems
Before you get all worked up about your adult dog peeing all over the house, you need to get him checked up by your vet.
Your vet will take a urine sample and perform certain tests on your dog. If your dog is diagnosed with a urinary infection, your vet is likely going to administer antibiotics to treat the condition.
This should stop your dog from urinating in the house or on your favorite carpet at home.
2. Incontinence and health issues
There is also a possibility of your dog to be suffering from urinary incontinence even though it is usually associated with older dogs.
If your dog is leaking and leaves smelly puddles of urine all over your house, incontinence could be the problem. Fortunately, you can treat this with proper medication.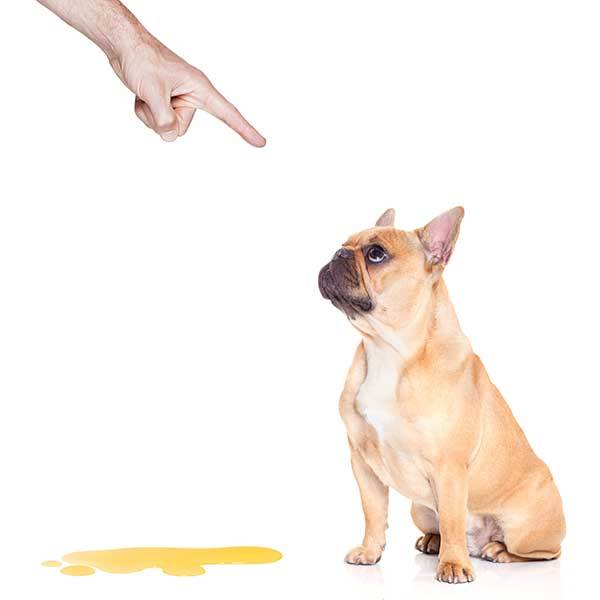 3. Aging
If your puppy is still urinating in the house, it could be a matter of time and proper training for him to stop.
However, aging among senior dogs could also be a reason why your dog urinates in the house. Health issues like kidney failure could be catching up in this age hence leading to the constant urinating around the house.
4. Behavioral issues
Once you have taken your dog to the vet and he has ruled out most health problems, then it could be a behavioral issue that you are dealing with.
Observe and see whether there could be anything in the house that triggers such kind of behavior.
Have you recently added a new pet in the house? Or have you had a new addition to the family like a new born baby? Or has someone that your dog likes left the house or passed away?
These could be triggers as many dogs are naturally affected by environmental changes that may cause him to keep on peeing in the house out of anxiety or excitement.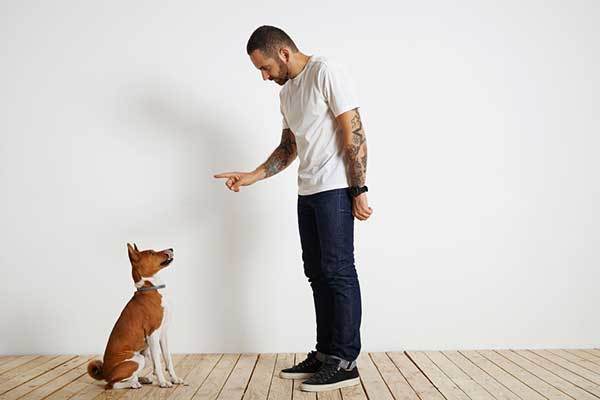 How to stop your dog from urinating in the house?
It can be really frustrating to have your dog pee in the house just after he gets back from urinating outside.
Here are a few tips to help your dog from urinating in the house:
1. Maintain a consistent bathroom schedule
This ought to be part of your furry friend's housetraining.
It is important for you to teach your dog to urinate outside at given times like immediately after waking up, or after meals and at least 20 minutes before going to bed.
This training is important even for adult dogs that can urinate in the house if they were not properly house trained when still puppies.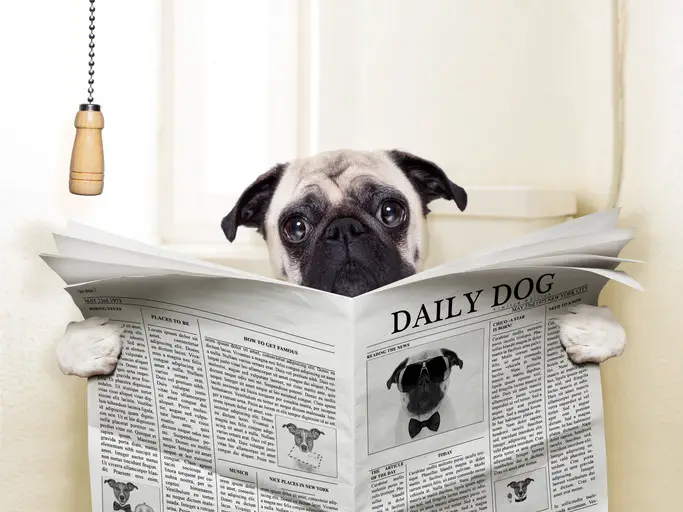 2. Designate a specific peeing area for your dog
It is important for you to have a specific bathroom area for your dog.
If you create a spot for your dog to be urinating on outside, it will teach him that he needs to always be urinating outside.
I would recommend that you use Fresh Patch.
Fresh Patch is original, real grass disposable dog potty patches of hydroponically grown grass. It has a natural feel, a natural attractant and also an odor neutralizer that will keep your back yard or balcony from smelling of your canine friend's urine.
You can actually use it on a patio or balcony.
Last update on 2023-09-21 / Affiliate links / Images from Amazon Product Advertising API
In case of harsh weather conditions and your dog can't go out to urinate, you can allow him to use the fresh patch in the house as it is portable as well.
The beauty of using real grass potty is that you will have the peace of mind knowing that your dog can pee on it whenever he needs to. It is also stylish and biodegradable unlike those artificial stinky pee-pads.
It also doesn't require any cleaning since it absorbs the urine, like the most pee pads do.
How do you identify the spot to place this Fresh Patch of real grass?
Well, that is easy, you can easily mark the spot your dog loves best to relieve himself when he is outdoors. Place the Fresh Patch and allow him to urinate on it when outside.
Just like kids, dogs love to be praised. Make sure that you praise him when it urinates on the patch or even simply shows interest in it.
Last update on 2023-09-21 / Affiliate links / Images from Amazon Product Advertising API
3. Avoid distractions
When you take your dog outside to urinate, it is advised that you avoid anything that might distract him and prevent him from urinating.
Especially puppies get easily distracted when outdoors. Avoid playing with him, you may consider just standing there until he finishes his business.
4. Give him time
It might be practically impossible for your dog to urinate immediately it gets outside if he didn't have a full bladder.
When you take him outside to relieve himself, give him some little bit of time to get focused on going to the bathroom. At least 10-15 minutes should be okay.
5. Reward! Reward! Reward!
Nothing beats the excitement of knowing that after he finishes doing his thing, there is a yummy reward in the offing.
You can have a handful of your dog's favorite treat ready for him when he finishes urinating on the fresh patch you designated just for him.
6. Do not go back in the house immediately after
Even if you are in a rush, do not quickly take your dog back inside once he finishes urinating.
This may send different messages to your dog that it marks the end of "play" outside. It may also hinder your dog from completely emptying his bladder and will definitely urinate once again.
Rather than rushing back inside, you can choose to have a little extra time for play outside. Your dog might also pee again before you head back indoors.
How should you respond to indoor accidents?
It is important to know how to stop your dog from peeing on a carpet.
However, accidents do happen, your dog might accidentally pee in the house. The pee can cause your house to smell and stink of dog urine which is not a good thing, especially if you have frequent guests around.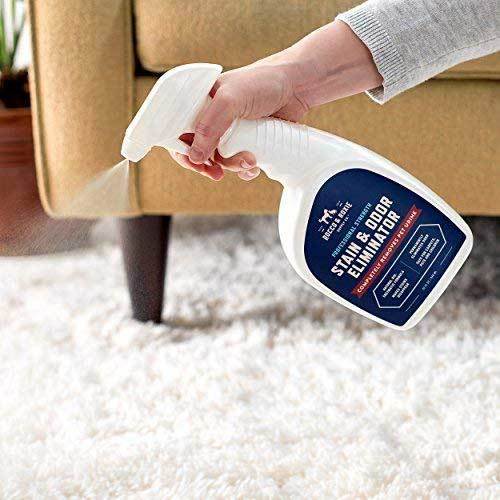 You can choose to use enzyme based-cleaning products to clean up the stinky puddles of dog pee.
Rocco & Roxie stain and odor eliminator is the one you need to go for to restore your household rugs and carpet.
It has a powerful bio-enzymatic formula that goes to work immediately. It releases active bacteria that work on any ammonia residues left behind after your furry friend pees on the carpet.
It not only gets rid of the stain, it also helps to eliminate any odors left behind. You can use it on any surface like furniture, carpet, rugs, clothing, litter boxes, kennels and anywhere else your dog likes to frequent around the house.
Rocco & Roxie Stain & Odor Eliminator for Strong Odor – Enzyme Pet Odor…
CERTIFIED GENTLE AND SAFE Chlorine free and color safe. Safe to use around pets and children. No hazardous propellants, no residue left behind. So…
ELIMINATES STAINS, ODORS AND RESIDUE If it's gross, it's gone. Not just the stain, but the stink. From stinky yellow pet urine and feces to vomit…
EVERY SURFACE, EVERY TIME For use on carpets, floors, furniture, clothing, litter boxes, kennels, carriers, all pet living and sleeping…
Last update on 2023-09-21 / Affiliate links / Images from Amazon Product Advertising API
1. Do not rub your dog's face in the urine
When your dog pees in the house, do not punish him by rubbing his face in the urine.
This will not only make him fearful of you but will also be very ineffective when it comes to instilling discipline in him.
Your dog might also think that he made a mistake by urinating in front of you so next time he will find a secret place in the house to pee and that is not what you want.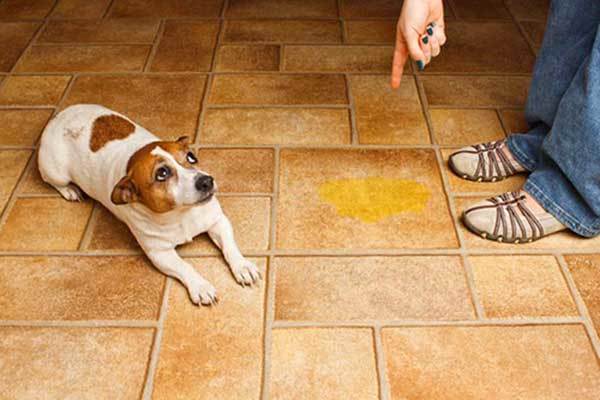 2. Discipline him there and then
Dogs usually have a very short memory. Your dog might not remember a mistake he made yesterday, hence when he pees in the house and he knows it is the wrong thing to do, do not postpone punishment till later.
When you get lucky enough to catch your dog in the act, don't shout at him, instead, firmly say "NO!" and take him back to urinate outside.
Conclusion
In a nutshell, it is very possible to stop your dog from urinating inside the house.
It can be pretty frustrating to have your dog pee on your favorite rug or carpet just after you get back from taking a walk.
It is possible that there could be medical conditions that your dog might be having that cause him to pee in the house.
Potty training is essential especially when you bring your puppy home for the first time.
Training your dog to pee outside immediately he wakes up in the morning, after meals and like half an hour before bedtime could be a good start to prevent him from peeing in the house in future.
If he starts peeing in the house, you need to get him checked up at the vet because he could be having a medical condition.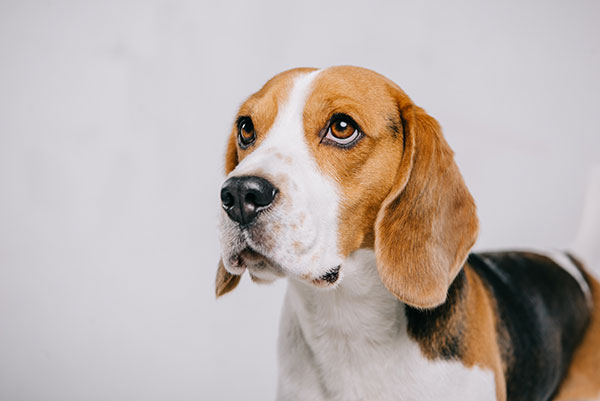 Checkout Our Favorite Dog Products
1. BEST PUPPY TOY
We Like: Snuggle Behavior Toy with Heart Beat & Heat Pack – Ideal toy for new puppies.
2. Best Probiotic for Dogs
We Like: Delay Naturals – Improves Gut Health fast and relieves irritable bowels, gas, bloating and constipation, loose stools, anal gland issues, skin and coat problems and bad dog breath which are caused by not enough good bacteria in the gut.
3. Best Bone Broth for Dogs
We Like: (Solid Gold – Human Grade Bone Broth for Dogs) – Simmered Beef Bone Broth With Turmeric Provides A Nutrient-Dense And Flavorful Addition To Your Dog's Meal + Rich In Natural Collagen From Beef Bones.
4. BEST DOG DNA TEST
We Like: Embark Dog DNA Test – Embark screens for over 250 dog breeds + tests for 170+ genetic diseases including MDR1 drug sensitivity, glaucoma, degenerative myelopathy, and dilated cardiomyopathy, some of the most common adult-onset diseases in dogs.
RECEIVE UPDATES ON DOG TRAINING, BREEDS, AND HEALTH + ALSO GET A FREE COPY OF OUR EBOOK 100 DOG TRAINING TIPS....