Jello is a tasty treat for both adults and children alike.
If you and/or your children love to eat Jello, you might be tempted to give your dog some of it. But can dogs eat Jello? Is Jello ok or even safe for your pet to eat?
If you're wondering, "can I feed jello to my dog", then you're in the right place.
In this guide, we'll delve into the topic of jello for dogs and provide you with all the answers you have been looking for. So keep reading!
Can Dogs Eat Jello?
According to most vets, the answer to the question "can dogs have jello?" is "yes" and "no." While jello is not always bad for dogs to eat, most ordinary Jello's are not exactly healthy for dogs.
Firstly, the only ingredient in jello that may be beneficial for pups is gelatin. Gelatin is commonly found in the skin, joints, tendons and ligaments.
This means that gelatin is mostly protein. It is not pure protein because it doesn't contain some essential amino acids.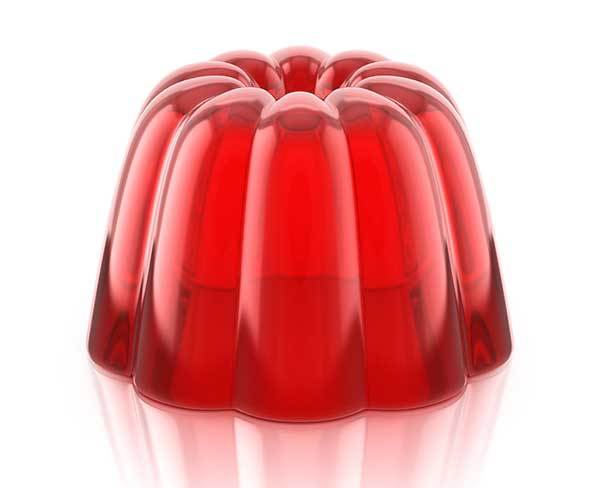 There are numerous benefits of gelatin for both humans and dogs:
✔ Gelatin enhances joint and bone health.
✔ Gelatin improves skin and hair health.
✔ Gelatin improves liver health and prevents liver damage.
✔ Gelatin may help prevent some cancers.
✔ Gelatin may improve brain function.
✔ Gelatin can help with proper sleep and weight loss.
However, those benefits alone aren't good enough reason to feed jello to your dog. This is because some Jello's may be toxic to dogs and these contain xylitol.
Xylitol is a common ingredient that acts as a sweetener in a wide range of food products, especially those labeled as sugar-free.
Therefore, beware of the potential dangers of jello, especially those containing the xylitol ingredient.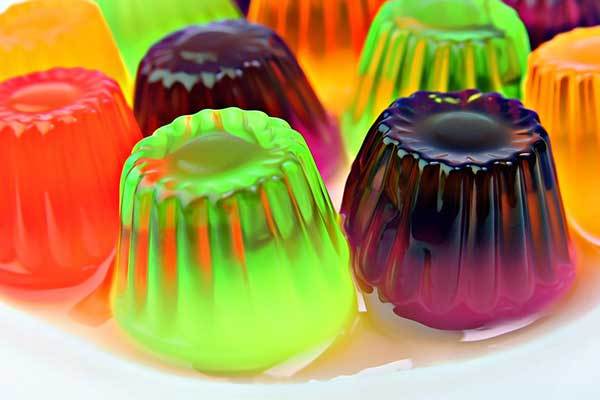 In fact, the so-called sugar-free jello products can be more dangerous to your pet than the standard sugar-filled jello, so it's highly recommended to check the product label carefully before you allow your dog to eat it.
Although xylitol is harmless for humans, it is really toxic to dogs, and many experts claim that it is even more hazardous than chocolate.
Instead of giving store-bought jello to your dog, it is a good idea to feed them homemade jello because it doesn't contain any harmful or unwanted sweeteners or additives.
Homemade jello can be a delicious treat for your dog, particularly if he likes its texture.
Can Dogs Eat Jelly Beans?
With a pleasantly sweet taste, and crisp texture, jelly beans are a delicious treat for humans. However, jelly beans are unsafe for dogs.
And this is not just because jelly beans are a sugary food. Apart from sugar, Jelly beans contain several other ingredients, which can be very dangerous to your dog's health.
None of these ingredients are safe for dogs and they can lead to digestive issues.
Moreover, some brands contain xylitol and other sweeteners. These can cause serious discomfort and even death.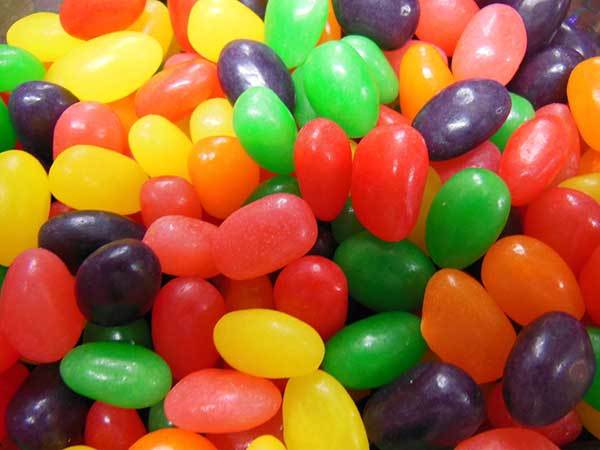 Another major issue is that your dog may easily eat a large amount of these treats in no time.
For such little appetizing treats, it's easy for your dog to eat many of them without you having enough time to prevent them. This is enough to cause some major problems to your dog.
If you catch your dog eating jelly beans, act fast and stop them. Also, watch over your pet and call a professional veterinarian if you notice any signs of discomfort.
Can Dogs Eat Raspberry Jelly?
Raspberries are generally said to be safe for dogs, but they should also be fed in moderation.
Nonetheless, raspberry jelly may also contain xylitol, sugar and artificial flavors, so it's advisable to avoid giving it to your dog. But if your dog likes it, make your own so you can be sure it's safe for them.
Can Dogs Eat Strawberry Jelly?
Fresh strawberries are a healthy treat for dogs. But is strawberry jelly good or bad for dogs?
Store-bought strawberry jelly is bad for your dog due to the ingredients. However, homemade strawberry jello can be a healthy treat for your dog.
Last update on 2023-12-07 / Affiliate links / Images from Amazon Product Advertising API
Can Dogs Eat Orange Jello?
Orange is another healthy fruit for dogs. But can you safely feed orange jello to your dog?
Store-bought orange jello contains a lot of harmful ingredients and artificial flavors. In fact, the Jello's you find in stores near you do not contain any fruits at all.
On the other hand, homemade orange jello can be a good and healthy treat for dogs. As always, try to reduce the amount of store-bought food products in your dog's regular meals.
Can Dogs Eat Lime Jello?
The quick answer is no. Don't be fooled by all the videos and photos you see online showing dogs eating lime jello.
Lemon itself is dangerous for dogs. So it goes without saying that dogs should not eat lime-flavored Jello.
Lime jello contains harmful ingredients like xylitol as well as artificial flavors that add zero value to your dog's overall health. In fact, they could potentially cause more harm than good to your dog's health.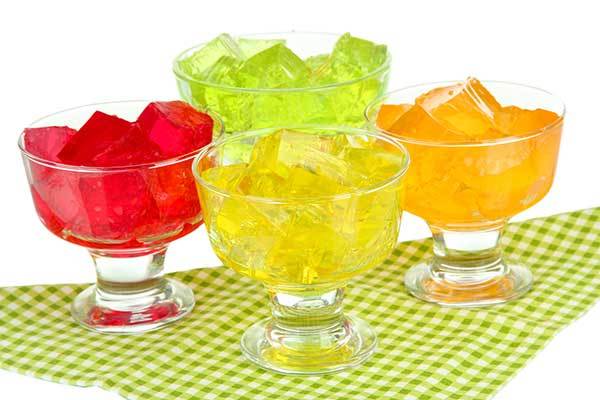 Can Dogs Eat Jello Shots?
Similarly, Jello shots are dangerous for dogs. This is because they contain artificial sugar and other ingredients that are not safe for dogs.
Commercially-processed jello products like jello shots contain xylitol, which can cause low blood sugar (hypoglycemia), seizures, or even death in a dog.
Can Dogs Eat Jello Pudding?
Think twice before adding store-bought jello pudding to your dog's regular meals. This is because it may contain xylitol, an artificial sweetener that can be life threatening for dogs.
Xylitol can lower the blood sugar levels, cause seizures and even lead to premature death in dogs. It is always best to go through the list of ingredients before purchasing Jello pudding from a retail store near you.
However, you can make some delicious jello pudding treat for your furry friend at home. When making this treat, avoid the extra sugar.
To make some tasty jello pudding treat for your best friend, you need to use only some fruits, milk and unflavored gelatin. You can use some sugar but stay away from any artificial sugars.
Homemade jello pudding can be a very delightful treat for your best friend.
Zesty Paws Multivitamin Treats for Dogs – Glucosamine Chondroitin for Joint…
America's #1 Selling Dog Supplement Brand on Amazon*
8-in-1 Formula – Zesty Paws Multifunctional Bites are functional supplement chews with premium ingredients that support physical performance,…
Skin Health & Antioxidants – For animals with sensitive skin, this formula contains Cod Liver Fish Oil and Vitamin E to help maintain normal…
Last update on 2023-12-06 / Affiliate links / Images from Amazon Product Advertising API
Can Dogs Eat Homemade Jello?
The quick answer is yes! Your dog can and should only eat homemade jello.
If you would like to serve some healthy gelatin treats to your dog, it is strongly recommended to make them at home.
Gelatin treats for dogs are very easy to make, and will take just a few minutes. What's more, your dog will most likely love them.
When making these treats at home, you are able to pick only the best ingredients for your dog. That way, you can be sure you are not feeding your dog anything that might make him sick.
As we've mentioned above, you need to use only unflavored gelatin. You can even decide to add a variety of flavorings to the treat, including pureed vegetables and low-sodium broth.
If it's made without any sweeteners or chemicals, homemade treats for dogs can be healthy for both puppies and adult dogs. Making gelatin dog treats at home is easy and your pup will love them.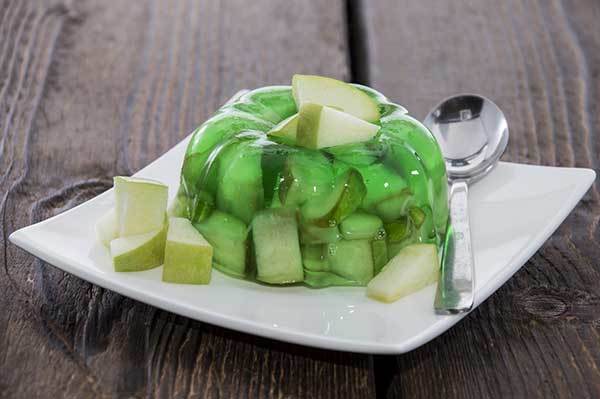 Is It Ok For Dogs To Eat Jello?
But you may still be wondering, "can dog have jello?"
Yes, your dog can eat a moderate amount of jello without suffering any serious side effects. While a small amount of Jello is not dangerous for dogs, it isn't healthy for them either.
Remember that store-bought jello products contain chemicals and other additives that aren't beneficial for dogs in any way.
You can serve a small amount of jello to your dog from time to time but, not as part of his daily meals.
As we've stated earlier, make sure to go through the list of ingredients of the product label before serving it to your dog. This is to avoid giving your dog jello that contains xylitol, which is dangerous for dogs.
However, homemade jello treats are a wonderful treat for dogs of all ages, including young puppies.
Is Jello Good or Bad For Dogs?
Jello contains an ingredient called gelatin, which is mostly made of cartilage, tendons, and skin. However, we need to point out here that this ingredient is used to give the product its shape, and to also make it stick together.
Gelatin is high in protein and has powerful anti-inflammatory properties and also improves brain function.
However, there are no other health benefits associated with Jello for dogs. There are other ingredients in jello that may be dangerous for dogs.
For example, Jello has high sugar content, which is bad for your dog's body. Also, you should avoid giving your pup jello that has xylitol since this ingredient is harmful to dogs.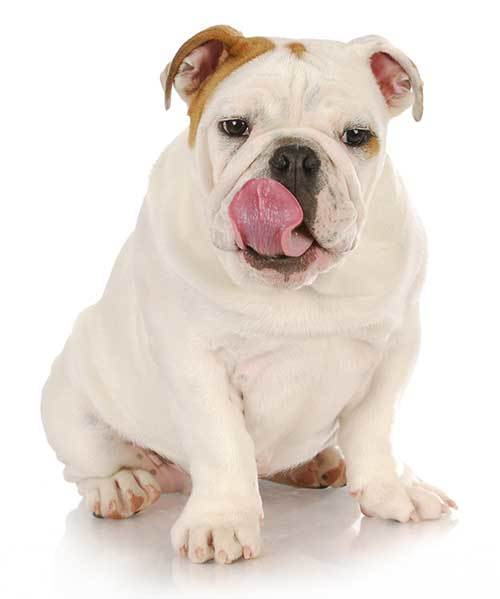 Conclusion
So, can dogs have Jello? Is Jello good or bad for dogs?
While jello is a tasty treat for humans, dogs should not eat Jello products that contain extra sugars, chemical additives, or sweeteners like xylitol.
These are all harmful ingredients that can cause discomfort or disorders either immediately or at some point in the future.
While jello contains healthy gelatin, you should only give it to your dog if it's homemade and with no extra sugars, artificial flavors, or sweeteners like xylitol.
Checkout Our Favorite Dog Products
1. BEST PUPPY TOY
We Like: Snuggle Behavior Toy with Heart Beat & Heat Pack – Ideal toy for new puppies.
2. BEST DOG TRAINING PROGRAM
We Like: Doggy Dan The Online Dog Trainer – Stop any dog problem and raise the perfect puppy with The Online Dog Trainer.
3.BEST FOOD FOR DOGS AND PUPPIES
We Like: Victor Super Premium Pet Food – Ideal for growing puppies and pregnant or lactating females. Also provides sustained energy for sporting dogs and dogs with high physical demands.
4. BEST DOG DNA TEST
We Like: Embark Dog DNA Test – Embark screens for over 250 dog breeds + tests for 170+ genetic diseases including MDR1 drug sensitivity, glaucoma, degenerative myelopathy, and dilated cardiomyopathy, some of the most common adult-onset diseases in dogs.
5. Best Bone Broth for Dogs
We Like: (Solid Gold – Human Grade Bone Broth for Dogs) – Simmered Beef Bone Broth With Turmeric Provides A Nutrient-Dense And Flavorful Addition To Your Dog's Meal + Rich In Natural Collagen From Beef Bones.
RECEIVE UPDATES ON DOG TRAINING, BREEDS, AND HEALTH + ALSO GET A FREE COPY OF OUR EBOOK 100 DOG TRAINING TIPS....