Walking your dog everyday can be a great way for both of you to meet your daily exercise needs.
Dogs offer great opportunities for you to take part in regular physical activity.
Putting in a reasonable amount of effort at first can help make walking your dog more pleasurable and safer for both of you.
Behaviorists agree that dogs that get plenty of exercises are less likely to engage in destructive behavior and make healthier and happier pets.
Here are 8 dog walking tips to help make your regular walks easier and more enjoyable for you and your adorable pet:
1. Be the pack leader you're
Walking ahead of your dog shows that you are the pack leader or the master of your pup.
You need to walk through the door first. Your dog should leave the home only at your authority. This is imperative whether you're dealing with one or more dogs.
If you let your dog decide the direction and pace of the walk, he is the master or pack leader. He should walk beside you or you can let him walk behind you.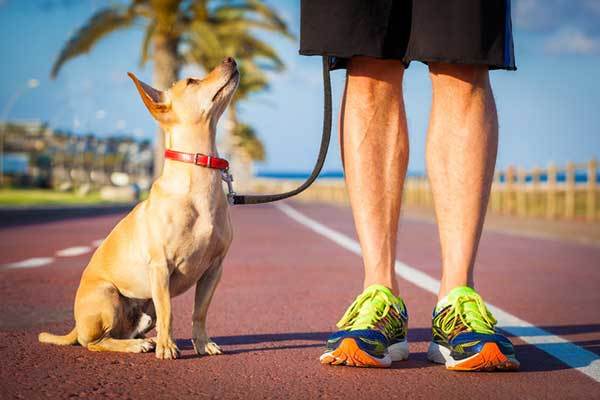 2. Make sure your pooch is wearing an identification tag
Identification for you and your dog is extremely important when going out on walks.
It is strongly recommended to have your pet micro-chipped just in case she strays on your walk.
Having proper identification will increase the odds of your lost dog being found and returned home to you. Also, remember to update the details on the ID Tag in case you change your address or number.
3. Walk in a safe and secure area
Make sure your dog and puppies walk in a safe and secure area.
No matter the time your dog spends in the garden, you need to ensure that both you and your dog are safe while exploring new places.
Also, make sure your dog is trained the recall command to ensure he will come back to you when you call.
If this is your first walk with your dog, be sure to keep it short. The objective is to get both you and your puppy used to walking together.
4. Carry enough water for your dog
If you are going out on a long walk, carry enough water with you for your pup to drink.
Generally, dogs find it more difficult to regulate their temperature than human beings do, and sometimes they can overheat.
Taking plenty of water for your dog to drink can also help prevent dehydration, particularly in warm conditions.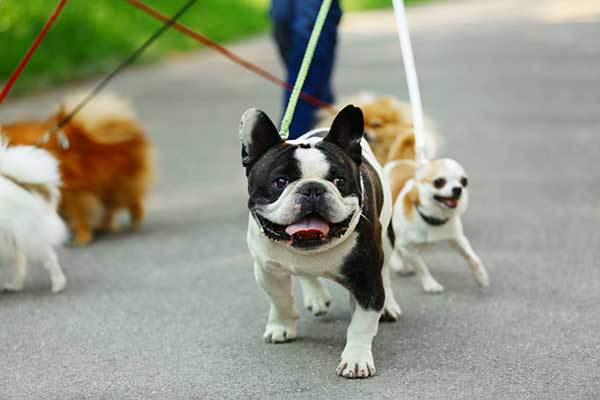 5. Let your dog stop and sniff around
Going out for a walk can be a very exciting time for many dogs. You can provide your dog with some mental stimulation by allowing him to stop and sniff around from time to time.
Walking provides your dog with an excellent opportunity to explore a new environment and they often do this by sniffing around.
Some experts claim that we are causing harm to our pets by not appreciating the role of smell for their overall well-being.
Make your walks more exciting and meaningful to your pet by allowing them some time to sniff around.
6. Always collect your dog's poop
Always carry poop bags with you during your walks so that you can dispose decently and safely of your pup's mess.
Collecting your dog's mess is much more than just being an orderly person. Dog poop that is left lying around is a major health risk for humans and animals alike.
You can get poop bags from a pet store near you, and they are very convenient to carry.
Sale
Earth Rated Dog Poop Bags, New Look, Guaranteed Leak Proof and Extra Thick…
ROLL ON: Our compact and convenient dog poop bag refill rolls help you keep poop bags where you need them–everywhere.
DURABLE & LEAKPROOF: Extra long, extra strong and 100% leak-proof guaranteed to keep hands clean on the go.
BETTER BAGS : A new generation of high quality & durable dog poop bags made from 65% certified post-consumer recycled plastic. Giving a second life to…
Last update on 2023-09-21 / Affiliate links / Images from Amazon Product Advertising API
7. Don't walk your dog if he resists wearing a collar
Get your dog used to wearing a collar before you take him out for a walk.
Make sure that no matter the kind of leash and collar you choose, they are in good condition.
It is a good idea to use a short leash for urban walks to prevent your dog from running into oncoming traffic.
However, if you prefer a long leash, you can get a retractable dog leash which allows you to lengthen or shorten it with a single press of a button as necessary.
8. Reward and reinforce good behavior
Make sure you reward and reinforce good behavior to certain commands.
Take food treats with you and give them out as needed.
Every time your dog shows good behavior, give him a treat. And don't forget to reward your pooch after the walk. Ultimately, your dog will look forward to the whole experience.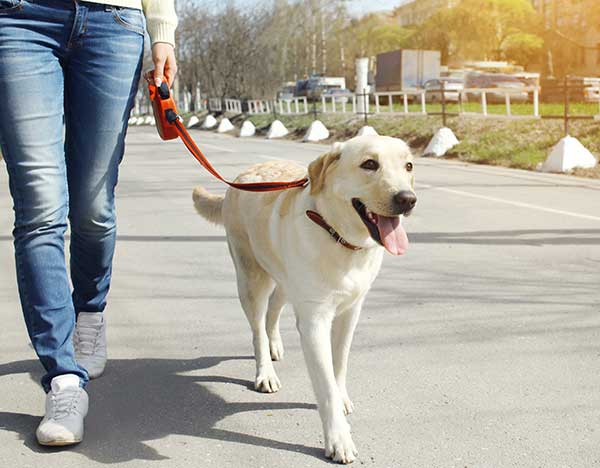 For more helpful tips on walking your dog or how to train your puppy various commands, be sure to check out The Doggy Dan Online Dog Trainer Program.
Doggy Dan has a comprehensive online dog care library with lots of helpful resources and videos about dog care, training and correcting behavioral problems.
A well-trained and a well-behaved dog will respond to commands such as "come", "sit" and "stay" easily and quickly. Such a dog is also easier to live with in today's hectic world. Doggy Dan the Online Dog Trainer helps you to achieve exactly that.
The expert, Doggy Dan, draws from real-life situations to provide easy, step-by-step tutorials for correcting dog behavior issues, ranging from dog obedience hindrances like pulling on leash to serious problems like fighting and biting.
So be sure to try out this online program today!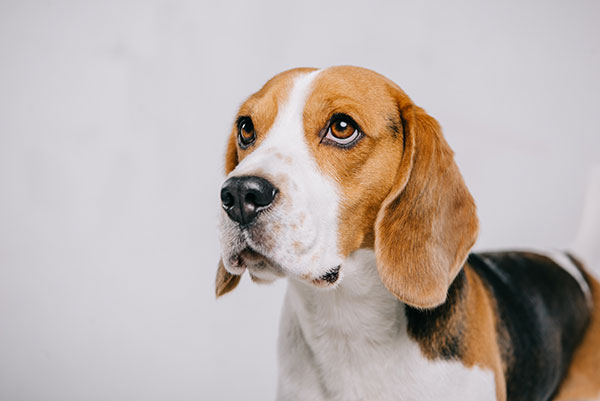 Checkout Our Favorite Dog Products
1. BEST PUPPY TOY
We Like: Snuggle Behavior Toy with Heart Beat & Heat Pack – Ideal toy for new puppies.
2. BEST DOG TRAINING PROGRAM
We Like: Doggy Dan The Online Dog Trainer – Stop any dog problem and raise the perfect puppy with The Online Dog Trainer.
3. BEST DOG DNA TEST
We Like: Embark Dog DNA Test – Embark screens for over 250 dog breeds + tests for 170+ genetic diseases including MDR1 drug sensitivity, glaucoma, degenerative myelopathy, and dilated cardiomyopathy, some of the most common adult-onset diseases in dogs.
4. Best Bone Broth for Dogs
We Like: (Solid Gold – Human Grade Bone Broth for Dogs) – Simmered Beef Bone Broth With Turmeric Provides A Nutrient-Dense And Flavorful Addition To Your Dog's Meal + Rich In Natural Collagen From Beef Bones.
5. Best Multivitamin for Dogs
We Like: PetHonesty 10-For-1 Multivitamin – 10 Benefits in 1 Daily Treat – These Multivitamin Snacks combine a well-rounded blend of the most essential vitamins and supplements including glucosamine, probiotics, vitamins and omegas, for dogs' overall daily health.
RECEIVE UPDATES ON DOG TRAINING, BREEDS, AND HEALTH + ALSO GET A FREE COPY OF OUR EBOOK 100 DOG TRAINING TIPS....