Dog smell in the house is a common concern that pet owners all over the world grapple with, almost on a daily basis. What complicates the matter is how difficult eliminating dog smells from the house can sometimes be.
But what is the importance of learning how to remove dog smell from house?
Like all animals, our furry little friends undergo various physiological processes that could leave them exuding an unpleasant smell.
Dog smells can overwhelm your house and make an otherwise beautiful home totally inhabitable. If left to linger on much longer, these smells may even attract dangerous insects like houseflies, further exposing you to a wide range of public health issues.
Plus, dog smells are just as distasteful to your dog as they are on you. Therefore, the best time to remove dog smells is always as soon as you pick them up.
What Causes Dogs to Smell?
Many dog owners naturally associate dog smell with dog poo or urine. While dog poo and pee are the most common causes of smelly dogs, a dog can exude a smell due to totally different reasons.
The following are some of the popular reasons why your canine friend may be giving off a repugnant smell.
1. Inadequate Bathing Routines
Dogs can stink when they don't take a bath as frequently as required. Typically, dogs should bathe between 4 and 6 times a year. In between these baths, your pooch accumulates plenty of sweat build-up in their ears, muzzle, and paws.
It's important to remember that dogs don't sweat through their fur. Instead, they sweat through their paws. Therefore, that sweat automatically gets deposited on your floor or carpet. And when the dog rolls across the floor, its fur picks up the stinky sweat and deposits it on your furniture, bedding, etc., further exacerbating the smell.
In addition to sweating, dogs also secrete wax, which normally smells like yeast. Now, picture a combination of sweat and wax on your furniture and you'll appreciate the importance of bathing your dog as regularly as required.
Pogi's Dog Grooming Wipes – 100 Dog Wipes for Cleaning and Deodorizing -…
Conditioning Ingredients – Aloe Vera, Vitamin E, and Hawaiian Awapuhi help clean, freshen and condition while giving the coat a healthy shine. Perfect…
Large Pet Wipes (8 x 9 inches) – Our textured dog grooming wipes are made big enough for even the largest dogs, and thick enough for the heaviest…
Versatile – When normal baths are not an option, pet parents love using Pogi's dog cleaning wipes for gentle puppy baths, pets under stress, or pets…
Last update on 2023-10-03 / Affiliate links / Images from Amazon Product Advertising API
2. Scent-Marking Behavior
Sweat and wax are not the only stinking secretions that come out of your dog's body. As we already mentioned, dogs poo and pee from time to time. Plus, they also secrete saliva. But here's the worst part – dogs generally use their natural body secretions for scent-marking.
Your pooch might poo in your garden, far away from the house. But after pooing, the dog may roll over its fecal matter and urine, then come and begin marking its territory.
Remember that in a dog's world, everything that exists in its patch belongs to it, including furniture, outdoor posts, and even its owner.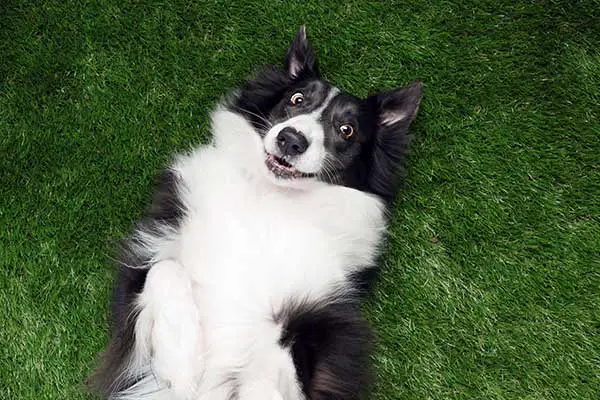 3. Medical Conditions
There are various medical conditions that could make your canine friend to give off a stink. The most notorious ones are dental caries and periodontal diseases.
Just like humans, the build-up of tartar and plaque on your dog's teeth might lead to oral and dental problems, such as gum disease and gingival hyperplasia. Most oral and dental conditions manifest in smelly mouth and teeth.
Other common medical conditions that may cause your dog to smell include;
✔ Flatulence,
✔ Atopy,
✔ Anal sacs, and
✔ Ear infections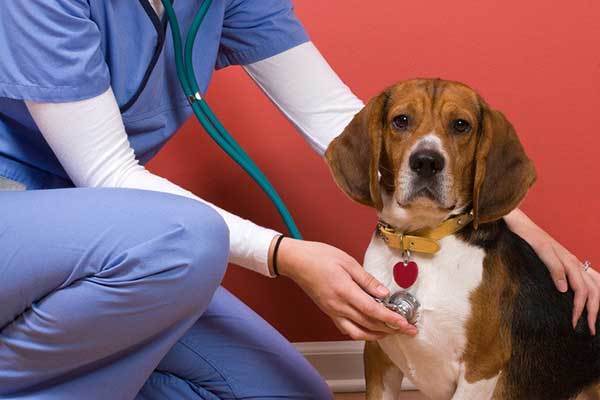 Tips on How to Eliminate Dog Smell In House
Now that you're acquainted with some of the reasons why your pooch could be stinking, you're probably wondering what you can do to remove or mask the smell.
This section addresses the top tips on how to remove dog smell from house.
1. Vacuum Frequently
Vacuuming your house frequently is one of the easiest ways to get rid of dog smell from the house. Though you may not realize it, pet fur and dander continually get trapped in your floor, particularly if the floor is carpeted.
Other common surfaces that attract pet fur and dander include your furniture, clothing, bedding, and window coverings.
You may console yourself that your clothes and linen are safe because you regularly clean them. However, that doesn't make them immune from dog smells.
The best way to rid your house of dog smell is to vacuum the house as regularly as possible. Generally, you should dry-vacuum your house every week, focusing on the floor, carpet and furniture.
If you have long-haired or regularly shedding dogs, then you may need to vacuum at least once every other day or even daily.
⚠️ For maximum results, consider sprinkling baking soda over your carpet, rugs, and all upholstered surfaces after vacuuming them the first time. Baking soda removes stubborn stains while also neutralizing odor from these surfaces. After sprinkling baking soda, allow it to rest for a couple of hours and then vacuum the surfaces one more time.
2. Clean the House Thoroughly
In addition to vacuuming your house every day or every other day, you could also try cleaning the house thoroughly.
When cleaning the house, start with the floor and work your way up. Fortunately, there are tons of pet-safe floor cleaners that can help with that. Puracy All Purpose Cleaner Concentrate is a special recommendation here, as it works on numerous surfaces.
While cleaning the floor to eliminate dog smells, also consider using an enzymatic cleaner and stain repellent. Nature's Miracle Advanced Stain and Odor Eliminator is famous for removing all kinds of dog stains.
The product not only removes smells from your house, but it also deeply cleans all traces of pet mess.
It also eliminates pheromones and is safe for use on the floor, carpet, mat, furniture, and clothing. The best part about Nature's Miracle Advanced Stain and Odor Eliminator is that it dries fast so your dog cannot trace it.
Using an enzymatic cleaner is a hassle-free process too. First, you start by cleaning the house thoroughly using vinegar solution and water spray to eliminate all residue. You then apply an enzymatic cleaner, following the manufacturer's directions.
The good news about enzymatic cleaners is that you can always make your own products at home, using common ingredients like vinegar, citrus, and sugar.
After cleaning with an enzymatic cleaner, you'd want to prevent the stains from setting in on your floor or carpet. In that case, you won't go wrong with Scotchgard Rug & Carpet Protector.
And when you're through cleaning your house, use dog friendly rugs like the Unique Loom Baracoa Traditional Rug.
Last update on 2023-10-03 / Affiliate links / Images from Amazon Product Advertising API
3. Bathe Your Dog Regularly
We already mentioned that dogs should be bathed between 4 and 6 times a year. However, do not limit yourself. Generally, you should bathe the dog when you suspect that its smell is due to an over-accumulation of sweat and wax.
And each time you're done bathing your dog, dry its fur thoroughly using a towel or blow dryer. That will prevent the breeding of bacteria, which might lead to infections and cause the dog to smell.
Also, remember that bathing your dog regularly goes hand in hand with frequent grooming and proper oral hygiene.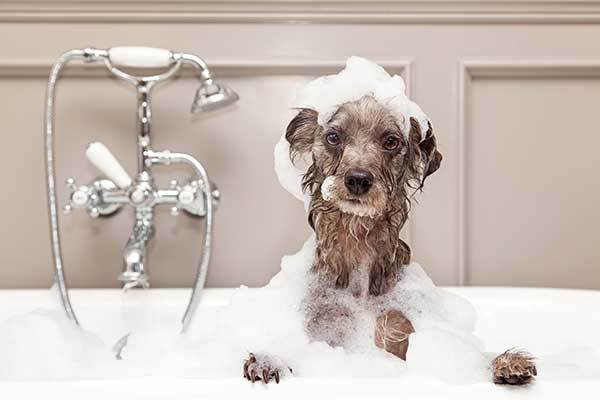 4. Maintain Cleanliness in the Dog's Sleeping Area
As you may already know, your dog's bed is likely to be the smelliest area of the house. So, consider washing it as frequently as possible.
In fact, you should wash the dog's bedding more regularly than you clean your carpet or floor. After cleaning your dog's bedding, treat them using a stain- and odor-repellent.
But maintaining cleanliness in the dog's sleeping area isn't enough. You must ensure that all the other areas where the dog spends most of its time are also clean.
Particularly, be on the lookout for dog poo and pee. If left unattended for long, dogs tend to roll over their poo and pee, and then use the smell to scent-mark their territories. So, make it a regular habit of cleaning and sanitizing your canine friend's playing area.
5. Deodorize Your House Using Odor Eliminators
Another effective way to keep dog smell away from your home is to deodorize every few months. Again, the focus should be on the floor, furniture, and all the surfaces that the dog mostly interacts with.
The main advantage of deodorizing your house is that you can mask most dog smells without necessarily vacuuming the house every other day.
There are different ways to go about deodorizing your house. First, you can consider buying scented candles and lighting them on the areas where the smell is concentrated.
However, remember that candles can present fire hazards, especially if left unattended. So, the best time to use them is during the day, when you are at home.
You can also block tough stains and seal strong odors (fire, smoke, pets) using an odor-sealing paint like KILZ Restoration Maximum Stain and Odor Blocking Interior Latex Primer/Sealer.
Lastly, you might consider using an odor removing gel, such as the Fresh Wave Odor Removing Gel. The Fresh Wave Odor Removing Gel removes dog smells by absorbing and neutralizing it.
You can use the gel to eliminate odors from various areas in your house, including your kitchen, bathroom, and even your trash cans. Besides working on dog smells, this gel is also ideal for other odors, such as the smell of cigarette smoke. The product is non-GMO and contains no alcohol, phthalates, or synthetic perfumes.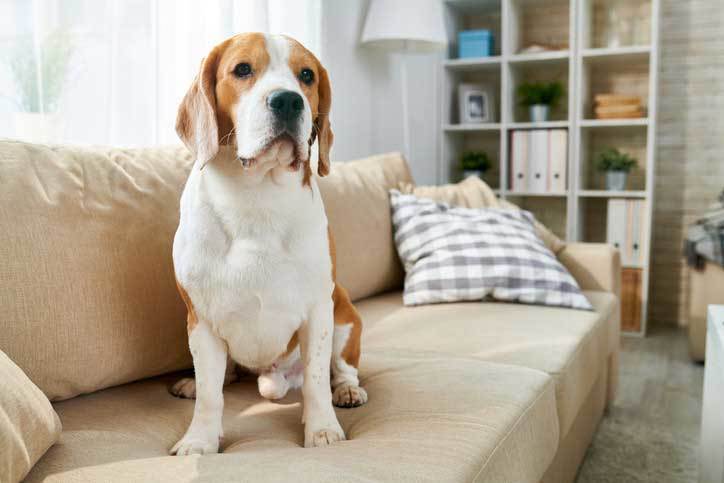 6. Invest In Powerful Cleaning Solvents
We've already highlighted some cleaning reagents that you can use to get rid of dog smell from your house, such as baking soda and enzymatic cleaner. However, none of these is as effective as vinegar solution.
One of the best things about vinegar is that it's more readily available than enzymatic cleaners, hence cheaper. It also works on various surfaces. And the best part is that you can even opt for homemade vinegar solution, which is usually just as effective as the commercially-prepared one.
To use vinegar solution for removing dog smell from the house;
i. Start by applying a small amount of vinegar spray on an inconspicuous surface, such as a piece of cardboard, to check whether it will discolor your carpet or not. It would be unreasonable to use a discoloring smell remover on your carpet as it will only cause the carpet to lose its shine and allure.
ii. Once you're sure that the vinegar will not cause any discoloration, you can now apply it on your carpet. The convention is to begin with a dry spot.
iii. Mix water and vinegar in equal parts.
iv. Add the mixture into a spray bottle.
v. Using the spray bottle, spritz the vinegar on an area as opposed to soaking it.
vi. Allow it to sit for a few minutes and then blot the vinegar by pressing it with a paper towel.
vii. After removing as much liquid as you can, place a fan near the cleaned spots so that they can dry off completely.
viii. Once dry, sprinkle the area with baking soda to absorb any remaining odors.
ix. Allow the baking soda to sit in for between 15 and 20 minutes, then vacuum.
x. Repeat the process if the smell still lingers on.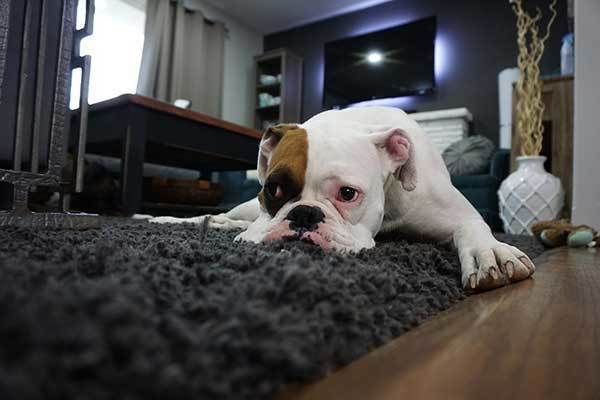 7. Allow Fresh Air In
This is a no-brainer. Always open your drapes and windows to allow fresh air into the house. Not only will fresh air from outside neutralize dog smell, but it's also good for the health of every member of the household. You can complement this initiative by investing in powerful air filters and air purifiers. Fortunately for you, the market has no shortage of such products.
A noteworthy recommendation is the Filtrete 14x14x1 Air Filter, which prides itself on its ability to trap particulate matter and microscopic particles like smoke, sneeze, cough, bacteria, and viruses. The air filter is also asthma and allergy-friendly, making it ideal for use even in families with sick households.
In addition to Filtrete 14x14x1 Air Filter, you might also consider investing in the Germ Guardian True HEPA Filter Air Purifier.
When you buy Germ Guardian True HEPA Filter Air Purifier, you get up to 99.97% air purification guarantee. The device eliminates dust particles, pollen, mold spores, harmful germs, pet dander, and various other allergens.
It uses UV c light to kill airborne viruses such as staph, influenza, rhinovirus, etc., keeping you and your pooch safe from a variety of diseases.
The air purifier comes in three-speed settings, cover a radius of 167 square feet, and is whisper-silent, making it ideal for use even at night.
Sale
HATHASPACE Smart Air Purifiers for Home, Large Room – HSP001 – True HEPA…
Filter your air – Our 5-in-1 filter system targets pollen, dust, pet dander, VOC's, smoke, and odors. Our H11 HEPA filter captures 99.9% of…
What you get – Smart air purifier, True HEPA filter set, remote control, manual, 2-year warranty, award-winning customer support 7 days a week, and…
Remove odors, smoke, & VOC's – Both an air cleaner and odor eliminator, our air purifier features a unique honeycomb activated-carbon filter that…
Last update on 2023-10-03 / Affiliate links / Images from Amazon Product Advertising API
Conclusion
Evidently, there are numerous ways to eliminate dog smells. If the smell persists even after implementing the tips that we've highlighted here, then you may want to schedule a visit to your vet. The vet will examine the dog and determine if the smell is caused by an underling medical condition.
Checkout Our Favorite Dog Products
1. BEST PUPPY TOY
We Like: Snuggle Behavior Toy with Heart Beat & Heat Pack – Ideal toy for new puppies.
2. BEST DOG TRAINING PROGRAM
We Like: Doggy Dan The Online Dog Trainer – Stop any dog problem and raise the perfect puppy with The Online Dog Trainer.
3. BEST DOG PUZZLE TOY
We Like: Outward Hound Interactive Puzzle Toy – Every dog loves chasing squirrels at the park. The Outward Hound Hide-a-Squirrel Puzzle Toy gives your dog the same feeling as though he was outdoors chasing live squirrels.
4. Best Bone Broth for Dogs
We Like: (Solid Gold – Human Grade Bone Broth for Dogs) – Simmered Beef Bone Broth With Turmeric Provides A Nutrient-Dense And Flavorful Addition To Your Dog's Meal + Rich In Natural Collagen From Beef Bones.
5. Best Multivitamin for Dogs
We Like: PetHonesty 10-For-1 Multivitamin – 10 Benefits in 1 Daily Treat – These Multivitamin Snacks combine a well-rounded blend of the most essential vitamins and supplements including glucosamine, probiotics, vitamins and omegas, for dogs' overall daily health.
RECEIVE UPDATES ON DOG TRAINING, BREEDS, AND HEALTH + ALSO GET A FREE COPY OF OUR EBOOK 100 DOG TRAINING TIPS....