Are you looking for some ideas for naming your dog?
Maybe you have recently adopted a new puppy or dog. Or maybe you're considering adding a new dog to your family and would like to have some great name suggestions for your future dog.
You'll realize that your dog's name speaks volumes about your own personality, interests and passions, but you also want your dog to have a unique name that suits their looks, personality and spirit. Indian dog names are a great choice.
The seventh-largest country in Asia and the world's second-most populous country, India is famous for its traditions, culture and heritage.
India is widely known as a culturally diverse country. These diversities exist based on religion, region, epic, class, etc.
The Indian language is certainly not an exception when it comes to the diversity. Approximately 350 languages are spoken in India. However, the Indian constitution recognizes only 22 languages.
India is also a country of wonders such as the Brihadeeswara Temple and Taj Mahal as well as delightful party destinations such as Goa and Rishikesh. Even the history of India can be traced to as far back as 3000 BC.
In fact, people in India traditionally considered dogs to be gods (Bhairava). With so much uniqueness, it's no wonder people seek inspiration from the country when naming their dogs.
Therefore, Indian names are unique and can be an ideal choice for your furry friend!
The Best Indian Dog Names
Of course, there are no standard rules for naming your canine. However, some experts claim that dogs master some names faster than others. It's all about the syllables.
Some studies have shown that most dogs tend to understand two-syllable names faster than shorter or longer ones.
When naming your dog, you will also want to remember the fact that you will be using your dog's name for his entire lifetime. Therefore, you'll definitely want to think twice before giving your dog any name.
The name you give your pup should be meaningful and easy to pronounce.
So, now that you know how to choose the best Indian name for your dog, let's move on to the best Indian dog names for your male or female pup.
Indian Names for Male Dogs
The best Indian names for male dogs will help boost the relationship between you and your canine. So, a name that improves the communication between you and your puppy is the best one for your best friend.
Fortunately, you can find such dog names in various Indian languages. While the Indian names represent the tradition and ethnicity, you can find some names for your boy dog based on history, heritage, epic etc.
For instance, you can name your boy pooch as 'Ajit', meaning someone who is invincible. This name would be ideal for a champion dog. On the other hand, the name 'Arjun' would be suitable for a white dog.
What you need to remember is that the name should be meaningful and easy to say.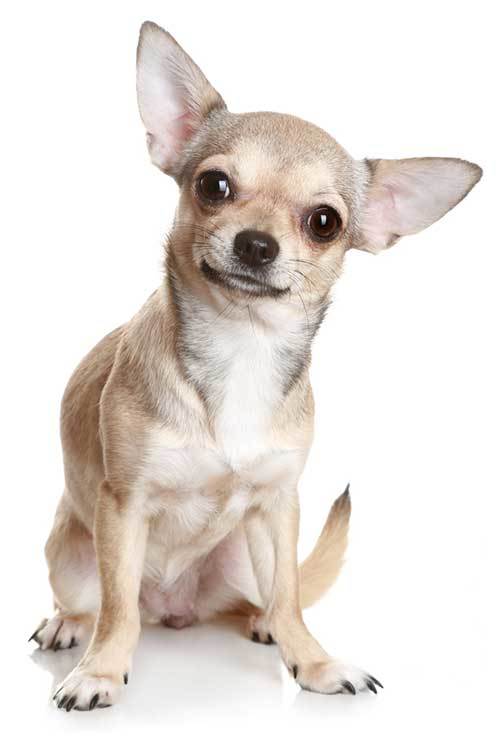 If you own a male pooch, here are cool and funny Indian dog names to consider:
1. Adil: this name means 'sincere' and can be a great moniker for an easygoing dog.
2. Ajit: this Sanskrit term loosely translates to 'invincible' or 'the future Buddha'. It is ideal for a champion doggy.
3. Ajitabh: means 'conqueror of the sky'.
4. Akash: this term refers to 'the sky'.
5. Alagan: if you think your dog is attractive, you should consider giving him this name. It means 'good looking'.
6. Alok: a cry of triumph.
7. Amir: simply means 'rich or wealthy'.
8. Amla: ideal for a 'pure' doggy.
9. Amrit: this Sanskrit word translates to 'immortal'. You can give your companion this name since you want him to live forever.
10. Anant: everlasting or eternal.
11. Anish: means 'the ultimate'.
12. Apruva: perfect for a 'unique-looking' dog.
13. Arav: calm and peaceful
14. Ashok: means 'full of joy'. The perfect moniker for cheerful dogs
15. Bari: greatness.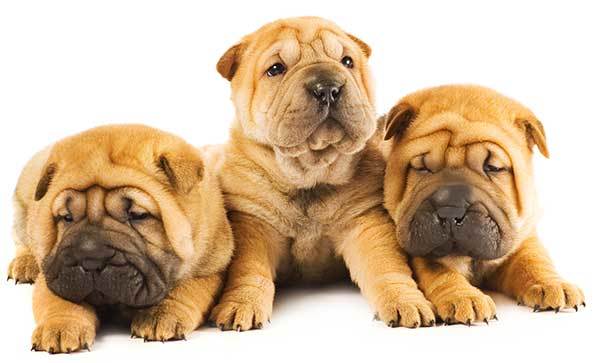 16. Batuk: male/boy.
17. Beta: literally means 'son'.
18. Buland: elevated.
19. Chottu: ideal for a mini-sized pup. It means 'short'.
20. Dakshi: means 'glorious'.
21. Doga: refers to a famous dog from a popular Indian comedy.
22. Drisana: the sun's child (use it for cheery dogs).
23. Falgun: use it for pups born in 'spring'.
24. Gaman: means 'journey'.
25. Gayan: for dogs with high 'intelligence' levels.
26. Haddi: bone (use it for tough dogs).
27. Hafta: week.
28. Hardik: sincere (from the bottom of my heart).
29. Jani: beloved or loved one.
30. Jaysukh: the joy of triumph.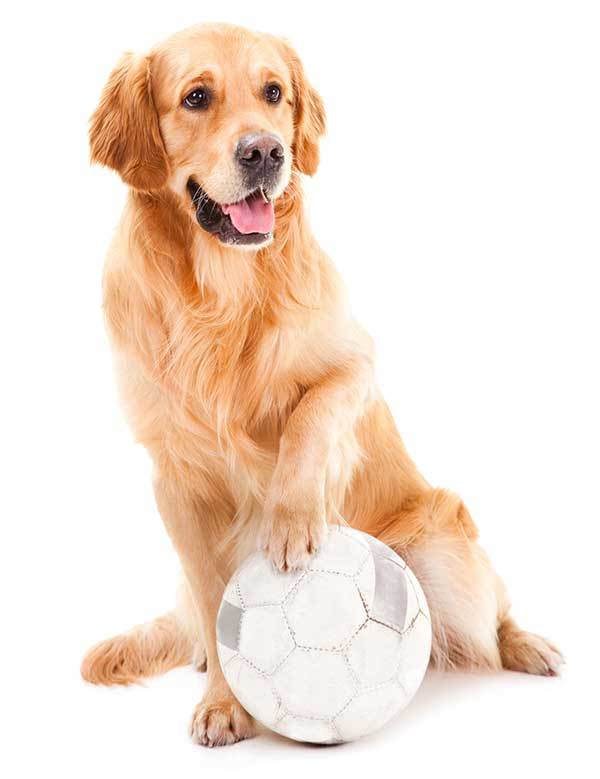 31. Kalia: black (use it for a black male dog).
32. Kalu: dark (try it for a brown or black dog).
33. Kanak: gold (use it for a dog with a golden coat).
34. Kaushal: creative/resourceful.
35. Kirit: crown.
36. Kumar: something with a princely standing.
37. Kuta/Kutta: Indian word for 'dog'.
38. Laghun: of Marathi origin; means 'quick'.
39. Laksh: means aim or target; ideal for any hunting dog.
40. Lalit: Indian word meaning 'handsome'.
45. Lamba: Indian word for 'long/tall' (perfect for Dachshunds).
46. Lasaak: of Marathi origin, means 'dancer' (use it for a playful pooch).
47. Layaak: another Marathi word, meaning 'clever'.
48. Loha: iron (pick it for canines that are as tough as 'iron').
49. Mahavira: a huge hero.
50. Mani/Niraj: refers to a precious jewel.
51. Mitesh: the desire to accomplish. Doesn't this apply to all dogs?
52. Mohan: good-looking or handsome.
53. Nalin: the lotus flower.
54. Nikunj: garden (try it for pups that enjoy playing in the garden).
55. Nirav: calm and still.
56. Parth: warrior.
57. Praful: prosperous.
58. Prasoon: a cool Indian name for a cute dog; means 'flower'.
59. Pratyush: the sunrise.
60. Praveen: the skilled one.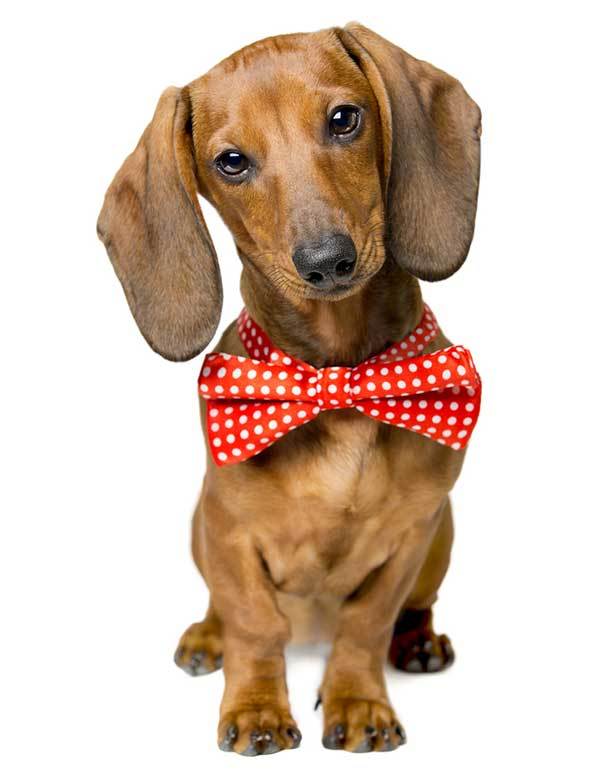 61. Preetish: this one is a lovely match for any dog; it means 'the king of love'.
62. Prithu: gentle.
63. Puranjay: champion/ victor.
64. Purujit: means 'the winner of love'. Every dog becomes 'the winner of love' the moment he comes to our lives.
65. Raftaar: speed
66. Rahul: perfect choice for an 'efficient' hunting dog.
67. Raj: ruling.
68. Raja: the king.
69. Rohit: red.
70. Ronak: radiance.
71. Safaid/safed: for 'white' pups.
72. Sagar: the rule of the ocean/water (use it for dogs that love to swim).
73. Sanat: everlasting.
74. Sanjiv: ancient (perfect for breeds with a long historical background).
75. Sanjog: your dog always has 'faith' in you, right?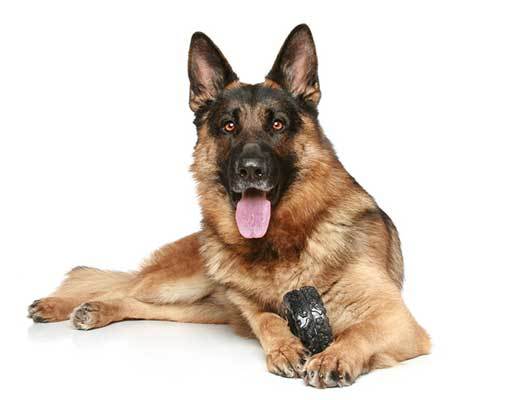 76. Santosh: contented or satisfied.
77. Shera: lion (ideal for brave or fearless dogs).
78. Shvetank: means 'excellent'.
79. Siddharth: one who has achieved his goals.
80. Sikander: Indian for 'Alexander the Great'.
81. Suboth: another ideal moniker for intelligent dogs.
82. Sukumar: delicate.
83. Sumantu: consultant.
84. Sumit: best friend.
85. Swapnil: a dream or fantasy.
86. Taran: heaven.
87. Tej: excellence.
88. Teja: illuminated.
89. Tosh: contentment/satisfaction.
90. Tushar: winter.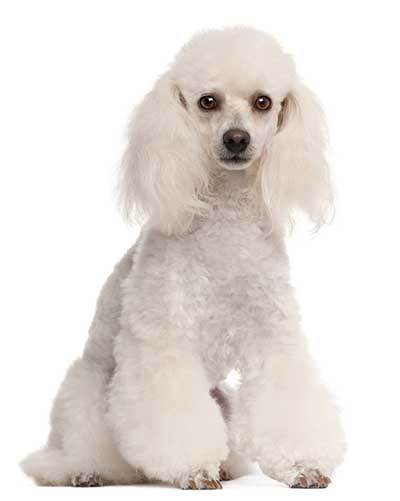 91. Uday: rise.
92. Umeed: hope.
93. Vasuman: full of hope.
94. Vidvan: resourceful.
95. Vishal: huge/gigantic (would be a good fit for large breeds like the Great Dane).
96. Waghya: of Marathi origin, meaning 'tiger'. Waghya was a legendary hybrid dog who served as a guide dog for the blind Chhatrapati Shivaji. The dog allegedly ended his life after the death of his owner.
97. Yash pal: protector of reputation.
98. Yasti: slim.
99. Yogi: the master of oneself.
100. Zanjeer: a brave Indian dog famous for saving many lives.
ALSO READ: Over 500 Super Unique Hawaiian Dog Names
Indian Names for Female Dogs
Female dogs are cute adorable creatures. So, giving your female puppy a cute name should make you feel special.
When it comes to unique Indian dog names, you'll be able to find numerous names due to the diversities. In addition, you can find Indian dog names based on your dog's physical characteristics.
So, you can name your girl based on the beautiful things that spring to your mind. For instance, the name "Sona" means 'gold' and would show her worth.
You can even name your female dog after famous party destinations like Goa. The most important thing is to ensure the name portrays the positivity of your pup.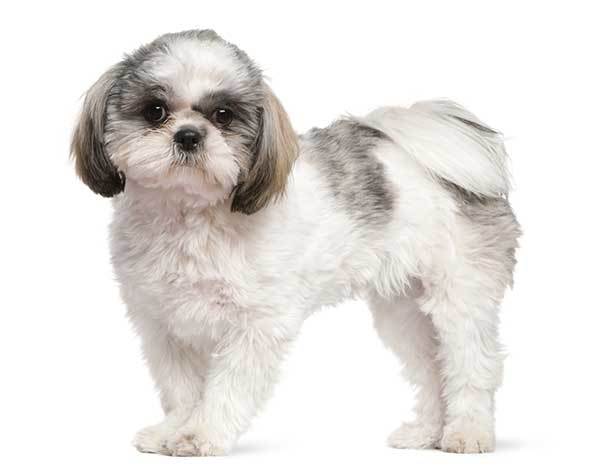 If you own a female dog, check out our list of Indian dog names and meanings below:
1. Aaba: ideal for cheerful dogs.
2. Abha: great beauty, need we say more?
3. Abhati: light or splendor.
4. Abhilasa: is your pup full of 'desire'?
5. Acira: or is she 'fast or swift'?
6. Adhira: impatient or restless.
7. Adhiti: freedom.
8. Advika: unique.
9. Adya: unparalleled.
10. Agrata: leader (ideal for alpha dogs that show leadership skills).
11. Ahilya: Indian for 'maiden'.
12. Ajanta: a holy Buddhist cave.
13. Alisha: god's protection.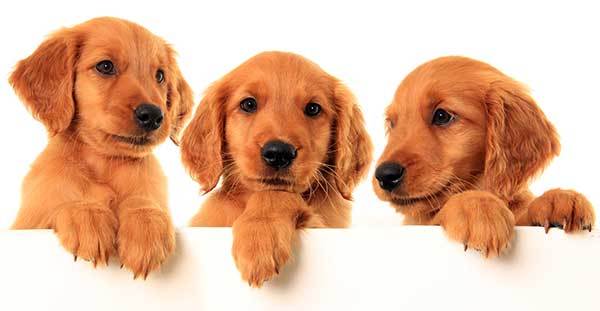 14. Ameya: huge.
15. Amisha: truthful and honorable.
16. Amiya: for pups that bring a lot of 'joy or delight' to our homes.
17. Amrita: immortality.
18. Anamika: for 'ring finger'. It reflects a lifetime of devotion.
19. Anandi: jovial.
20. Anju: our dogs are 'close to our hearts'.
21. Anya: different; because no two dogs are the same.
22. Apsara: celestial beauty.
23. Archana: adoration or worship.
24. Arshia: heavenly.
25. Arunima: a cute name for a cute dog, it means the 'glow of dawn'.
26. Arushi: the red sky at dawn or early in the morning.
27. Asgari: devoted follower.
28. Asha: hope.
29. Ashna: friend; because your dog is your best friend, right?
30. Aslesha: star.
31. Atasi: blue flower.
32. Avani or Bhoomi: the earth.
33. Bala: beautiful, young girl.
34. Bhagya: the Indian version of 'lucky'.
35. Bhavna: ideal; for calm dogs who won't mind keeping your company when you are in the mood for 'meditation'.
36. Bijli: lightning.
37. Binal: princess.
38. Champak: flower.
39. Chandra: bright/shining moon.
40. Devi: a goddess.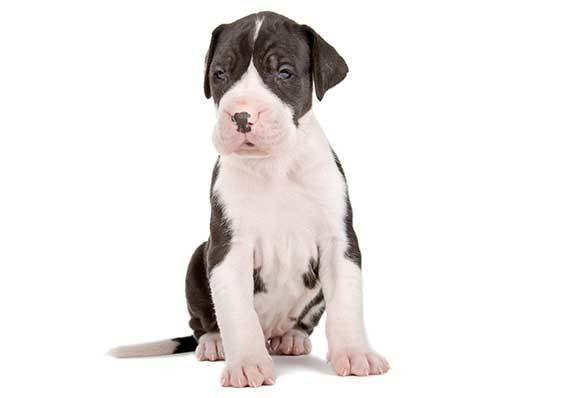 41. Hetal: affectionate.
42. Indra: rainbow.
43. Jasmin: a flower.
44. Jhilmil: shining.
45. Jihan: cosmos.
46. Jyoti: bright light.
47. Kaali: black goddess; ideal for female dogs that are 'black' in color.
48. Kahkashan: stars.
49. Kerana: bells.
50. Kirtana: a worship song.
51. Komal: smooth and soft.
52. Komala: pleasant.
53. Krupali: 'someone who forgives.' truer words have never been spoken.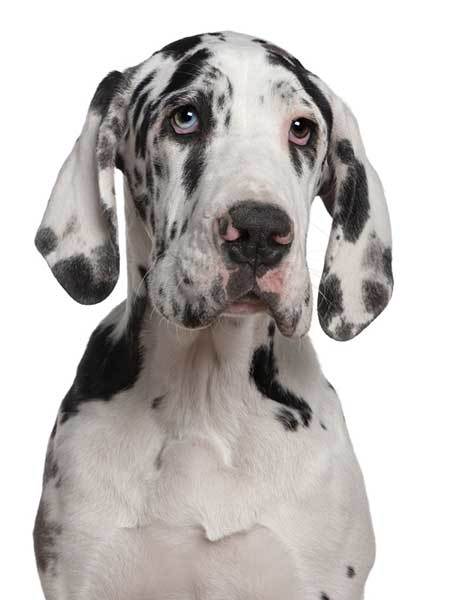 54. Laksha: white-colored rose.
55. Lalasa: love, doesn't this also describe your pup?
56. Lavanya: true beauty.
57. Ladki: lady or girl.
58. Maanikya: jewel.
59. Magan: considerate.
60. Magna: thoughts.
61. Manjula: friendly.
62. Nandita: a person who always comforts others.
63. Neeta: 'someone sincere or loyal.' you can find a better name for your best friend?
64. Neha: cherished or beautiful.
65. Nimmi: a person with sparkling eyes.
66. Niral: stunning.
67. Nitara: someone with deep roots.
68. Nivedita: god's dedication.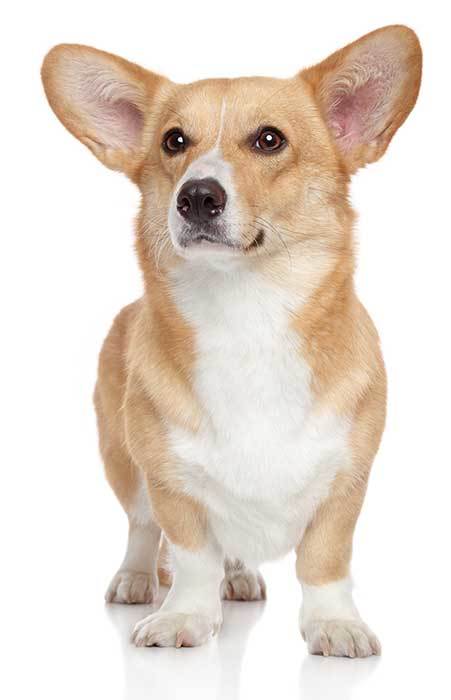 69. Niyati: chance or fate.
70. Phoollen: named after 'Phoolen Devi,' a bandit woman. Is your dog somewhat naughty?
71. Prama: 'a very knowledgeable person.' does your dog seem to be very knowledgeable?
72. Preyasi: darling.
73. Pritika: darling one.
74. Pulkita: joyful.
75. Rani: queen.
76. Rasna: delight.
77. Ridhi: rich or wealthy.
78. Ritu: timer.
79. Riya: songster.
80. Roshni: bright light.
81. Rubaina: helpful.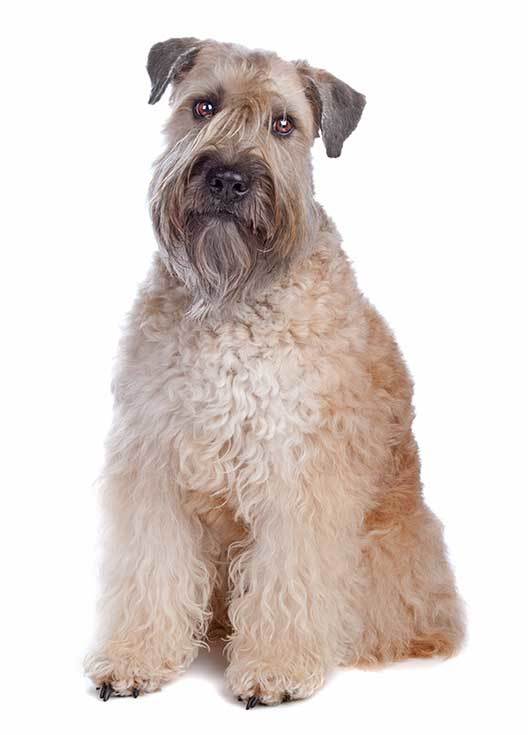 82. Sagara: the 'ocean'; for dogs who love to swim.
83. Saheli: friend or companion.
84. Sahila: 'guide'; for exceptional guide dogs.
85. Sajni: darling.
86. Sakari: lovely.
87. Sakti: power.
88. Saloni: beautiful.
89. Sampriti: love.
90. Sanjula: magnificent.
91. Sapna: fantasy.
92. Sarika: bird or vocalist.
93. Saryu: this word has two meanings – the name of a river and moving air.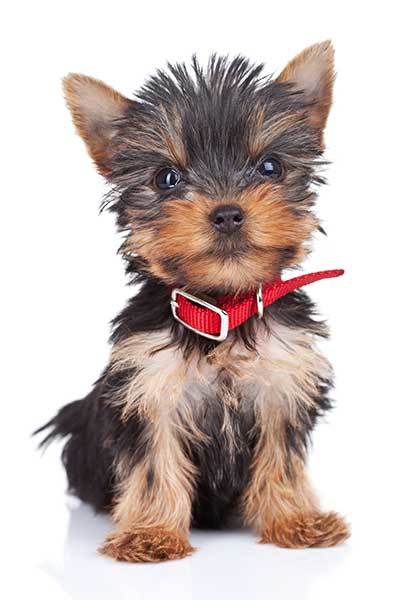 94. Seema: 'limits or boundary.' For pups that know when to come back.
95. Sevati: ideal for a white dog.
96. Sevita: adored.
97. Shaila: for pups that enjoy climbing up the hill.
98. Shaili: manners of traditions.
99. Shanata: a sanctuary.
100. Shandra: the moon.
101. Sheetal: fresh.
102. Shikha: top spot.
103. Smita: happy face.
104. Sneha: friendliness or companionship.
105. Snigdha: gentle and nice.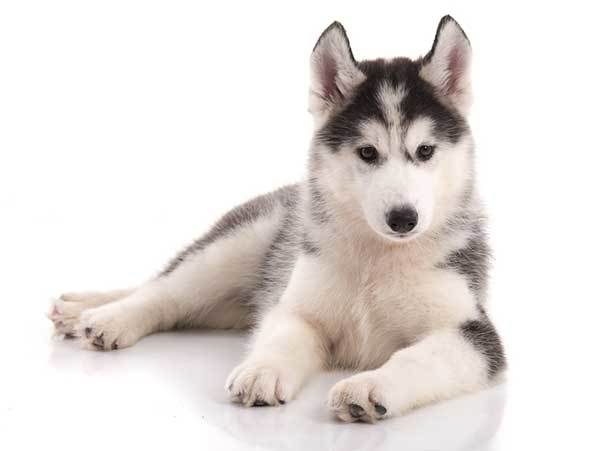 106. Sona/Sonakshi: golden.
107. Suchi: holy and righteous.
108. Suchitra: means beautiful.
109. Sudha: means wealthy, superb, or pure.
110. Sujata: decent and well-mannered.
111. Sukana: a beautiful lady.
112. Sundara: beautiful.
113. Suprabha: glittering or dazzling.
114. Supriti: true love.
115. Surabhi: aromatic or fragrant.
116. Surupa: wonderful or amazing.
117. Sushanti: still or peaceful.
118. Sushma: bright or good-looking.
119. Suvrata: a good lover.
120. Swati: a star.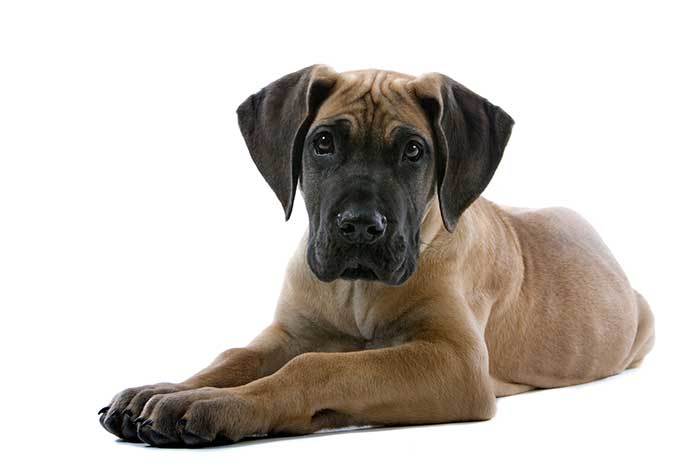 121. Tanvi: a lady.
122. Tarala: dynamic.
123. Toril: ideal for dogs with a well-balanced temperament.
124. Triveni: a place where some sacred rivers pass through. It's a wonderful name that reflects a sacred connection.
125. Vida: intelligence or wisdom.
126. Vilina: means dedicated.
127. Yamini: night.
ALSO READ: 500+ Beautiful Names for Black Dogs
Conclusion: Indian Dog Names and Meanings
Thanks to migration, foreign dog names are becoming more and more common.
For example, Asian Indians are some of the most well represented minorities in America. While many of them have American or English names, there still some who use Indian names to name their dogs and other pets.
Indian dog names are quite common in the United States because they still sound unique. That's why more and more dog owners are giving Indian names to their dogs.
When it comes to Indian names, names like Bari, Goa or Yash Pal easily come to mind. Nonetheless, there are many other exotic names you might want to consider. Try to find cute names that are not boring, so your dog can have a unique name.
Indian dog names often have several meanings, depending on how it is written or pronounced. If you are considering choosing an Indian name for your dog, be sure to do some research first to ensure the name is suitable for your pet.
Also, remember to consider how it sounds since you want to be comfortable while using it.