Have you recently added a new dog to your family? If yes, congratulations! Your new dog is sure to spread joy and happiness all around.
Now it's time to choose the perfect name for your new best friend. And as you might know already, common names tend to be boring.
Our pups are so much more than mere pets; they are beloved members of our families. The name you select for your dog reflects your personality, interests and passions.
Therefore, you need to pick a name that will be memorable and meaningful.
If you are looking for Hawaiian dog names, you're in good luck! Here, you'll find the best dog names that remind people of everything associated with Hawaii.
Also known as the Aloha State, Hawaii is famous for its natural beauty, numerous volcanoes, several national parks and the black sand beach at Punalu'u, as well as the towns of Kona and Hilo.
If you like Hawaii, why not select a Hawaii-inspired name for your pooch? These names are also suitable for any breed of dog.
Whatever breed of dog you own, a name that is Hawaiian-themed will make him stand out from the crowd.
Below you'll find a comprehensive list of Hawaiian dog names and their meanings, so you can choose the best name for your male or female puppy.
But first things first, how do you go about naming your boy or girl puppy?
Helpful Tips for Naming Your Dog
Bringing a new dog home can be an exciting time, but it can also be a bit scary.
You need to plan well before you finally bring your new puppy home. You want to dog-proof your home, and ensure his space is safe and comfortable.
It is also important to ensure you have bought the necessary items for your dog, including bowls, toys, crates, harnesses, leashes, brushes and more.
Moreover, you'll need to select a good name for your pup. Fortunately, there are many cute names that can replace that random name that you refer your puppy with. No matter the breed or background of your dog, there is a cute name suitable for him or her.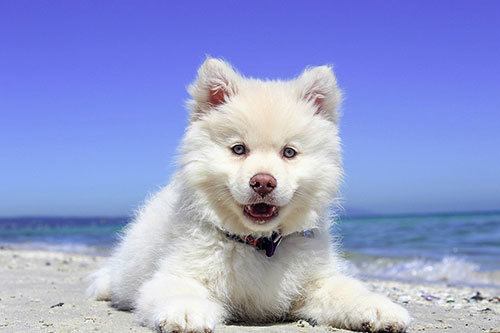 However, you need to know that sometimes your dog will behave depending on the name you select for him.
Again, you don't want to choose a long dog name that is likely to create confusion.
Although there are no standard rules to follow when naming your puppy, most experts agree that two-syllable names are the best for dogs.
It's widely believed that dogs remember two-syllable names much easier than one or three syllable names.
Still, this suggestion shouldn't be taken as a rule. Provided you train your puppy using treats, praise words and other positive reinforcement methods, he should learn his name within a short period of time.
However, it's still important to consider your likes and dislikes when naming your pooch. Make sure your dog's name is one you'll feel comfortable to yell, whether at home or in the public. Also, make sure the name is easy to say and remember.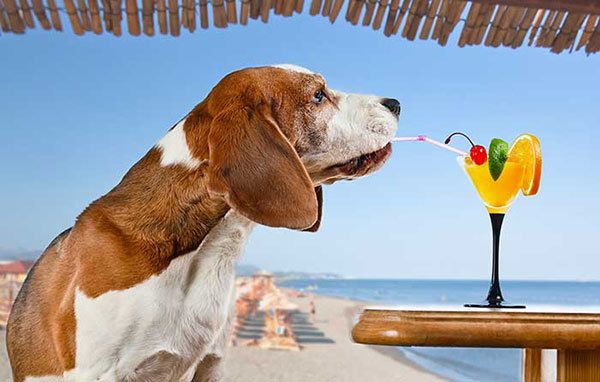 Hawaiian dog names are ideal for dogs from Hawaii or for dog owners who simply want to give their dog a Hawaiian name.
Some of these names may be difficult to pronounce, but you'll also find many short monikers that will easily roll off the tongue. Take a look at the Hawaiian dog names below and choose your favorite name for your boy or girl puppy.
[thrive_leads id='7777′]
The Best Hawaiian Dog Names
Let's now look into the popular Hawaiian words that make the best dog names.
For practical purposes, we've divided the dog names into various categories based on their uses and meanings.
Male Hawaiian Dog Names
If you own a male dog, consider giving your dog one of the following Hawaiian names for boy dogs:
Hilo – Easy to say and remember, this name means 'the first night of the new moon'.
Kai – this name means 'sea or ocean' in Hawaiian.
Kaipo – means 'darling' or sweetheart'. It was more commonly used for female dogs in the 19th century, but it's now considered to be a unisex name.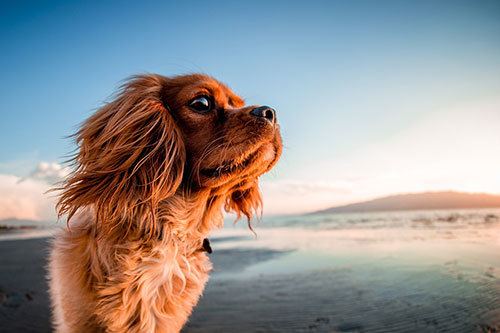 Kale – Translates to 'free man'. Need we say more?
Kaliko – another easy-to-say-and-remember name, Kaliko means 'attractive flower bud'. This name would be a perfect fit for any beautiful dog. In reality, however, any dog can become attractive or beautiful if you invest time and effort in some proper dog grooming.
Kei – this short name has plenty of good connotations. It means 'glorious' or 'dignified'. If you give your dog this name, it implies your canine companion is your pride and joy.
Kekona – this name means "the second child". It is a suitable name for your second dog.
Lakely – means 'Meadow Lake'.
Malo – this is another short and easy-to-remember name, meaning 'winner or victor'.
Mano – translates to 'lover' or 'shark' in Hawaiian.
Nahoa – this moniker means 'bold and defiant'. A dog who is a little tenacious definitely deserves this name.
Pika – means 'rock'. It's also the Hawaiian translation of Peter.
Polo – this name means 'large and fat' in Hawaiian. The name 'polo-polo' is also commonly used, but just for fun. However, don't let your dog stay overweight, as he can be quite unhealthy. Be sure to learn how to maintain your dog at a healthy weight.
[thrive_text_block color="note" headline=""]
ALSO READ:
650 Best Big Dog Names for Large Breed Dogs
 [/thrive_text_block]
Other unique male Hawaiian dog names include:
Ailani/Kealii – Chief
Aka – Shadow
Akamu – Red Earth
Alemana/Amana – Warrior/Fighter
Amoka/Etana – Strong/Powerful
Anakoni – Valuable
Analu – Manly
Aouli – Blue Sky
Asera – Lucky
Bane — Long Awaited Child
Edega – Rich and Wealthy
Ekewaka — Protector of Health and Wealth
Ezera – Help
Hae – To Bark
Hanale — The Lord Or Master Of The Manor
Hiwa – Black Jet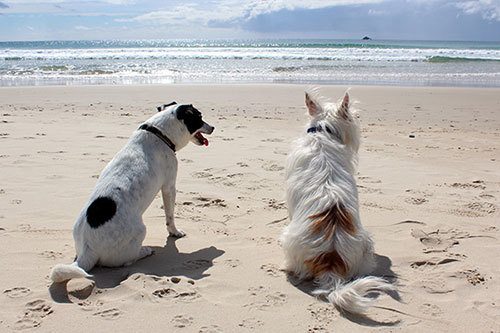 Inoki — Loyal/Devoted
Kahawai — River
Kahoku – Star
Kalani – Royalty
Kale – Hawaiian variant of Charles
Kaleo — Sound
Kanani — Attractive/Handsome
Kanoa — The Free One
Kanuha – The Sullen
Kapena – Leader/Captain
Kapono – Kindness/Goodness
Keanu – Hawaiian Version Of Cool Mountain Breeze
Keiki – Boy, Child
Kekipi – Rebel
Kekoa – Brave
Keo – Joe in Hawaiian
Keoki – George in Hawaiian
Keoni – John in Hawaiian
Kilo – Daydreamer or Star Watcher
Kimo – Hawaiian Version of James
Koa – Brave and Bold
Kolohe – Means 'Little Rascal'
Lachlan — The Land of Lakes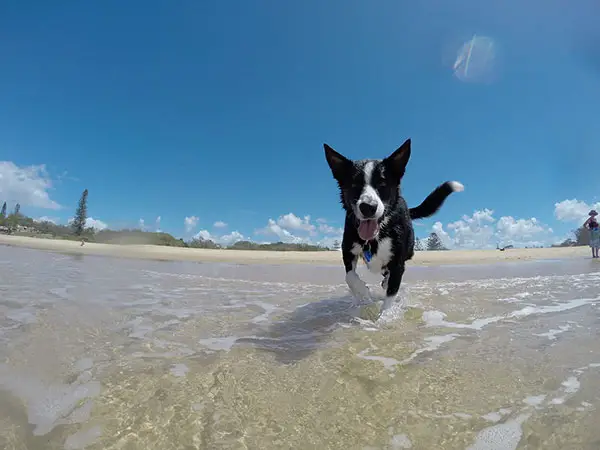 Liko – Flower Bud
Lui— Famous Warrior
Lupo – Wolf
Malo – Victor/Winner
Mano – Shark
Meka – Eyes
Nui – Important
Oke – Hawaiian Version of Oscar
Palani – Free Man
Pekelo – Stone
Pilikea – Trouble
Polupolu – Floppy/Flabby
Pukini – Pudding
Waha Nui – Big Mouth
Weuweu – Fluffy
[thrive_text_block color="note" headline=""]
ALSO READ:
500 Adorable Names If You Have a White Dog
[/thrive_text_block]
Female Hawaiian Dog Names
If you own a female dog or a 'wahine' (meaning 'female' in Hawaiian), here are some of the best Hawaiian female dog names and meanings:
Eleu: this Hawaiian name means 'agile and lively'. This moniker would be a good choice for your dog if he is lively, energetic, alert, agile, nimble and spry.
Halia: this name means 'fond remembrance'.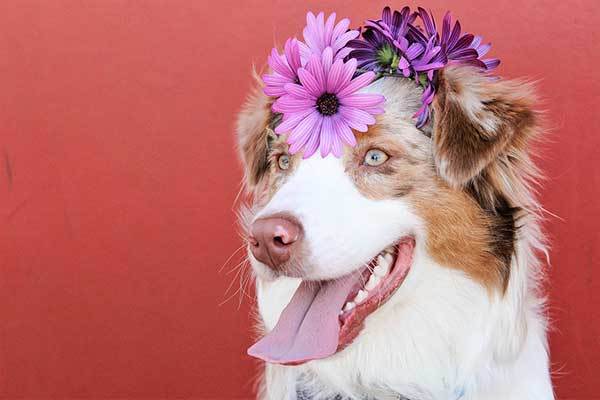 Iolana: this Hawaiian dog name is commonly given to both male and female dogs. It means 'to soar'.
Ipo: this is a cute dog name, regardless of gender. It means 'sweetheart' in Hawaiian.
Kaiolohia: not exactly the shortest dog name available, but it has plenty of positive connotations. If you have a female dog who is calm and cool, no matter how chaotic the house is, then consider giving her this moniker. It means 'calm'.
Kalea: this name loosely translates to 'bright' in the Hawaiian language.
Laka: if your dog is as meek as a lamp, you can call her 'Laka', meaning 'tame or gentle' in Hawaiian.
Lalama: this Hawaiian name means 'daring or fearless'.
Lani: this is yet another short, cute and meaningful dog name for your female dog. It means 'sky or heavenly woman'.
Lilo: means 'the generous one' in Hawaiian. Lilo is the title character for the famous Disney Animated Movie Lilo & Stitch.
Luana: this translates to 'happy' in Hawaiian. It is an ideal moniker for a dog who is a bundle of joy.
Malia: this is a unique and very meaningful name you can give to your female dog. It means 'calm and peaceful'.
Moana: Moana is also the title character for Disney's Moana. Moana is actually a unisex name, which means 'from the ocean' in Hawaiian.
Nohea: pronounced 'noh-heh-ah', this female dog name means 'beautiful'.
Puanani: pronounced "poo-ah-NAH-nee," this is another sweet and meaningful Hawaiian dog name. It means 'beautiful or gorgeous flower'. It is suitable for a dog who is strikingly beautiful.
If you still haven't found the perfect Hawaiian dog name for your female canine friend, this list is for you:
Akela — Wisdom
Alamea – Precious Child
Alana – Awaken
Alani – Orange Tree
Alaula – Daybreak
Aliikai – The Sea Queen
Alika – Honest/Truthful
Anela – Angel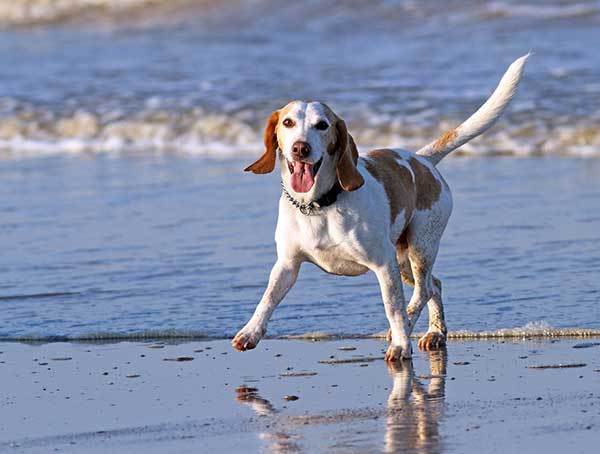 Aolani — Heavenly Cloud
Ewalani – Heavenly Woman
Haimi – The Seeker
Hanai – Lucky
Hoala – Agitate
Hula – Dance
Iniki – Well-Known Hawaiian Hurricane
Iune – June in Hawaiian
Kahili – Feather
Kaia – The Sea
Kaikala – The Sun and The Sea
Kaila – Stylish
Kailana – Adored One
Kailani – Sea & Sky
Kaimana – The Sea Man
Kalama – Light
Kalani/Kaloni – Sky
Kalei/Kalia– Beloved
Kalena – Brightest Start
Kamea — The One and the Only
Kani – Sound
Kapua — Flower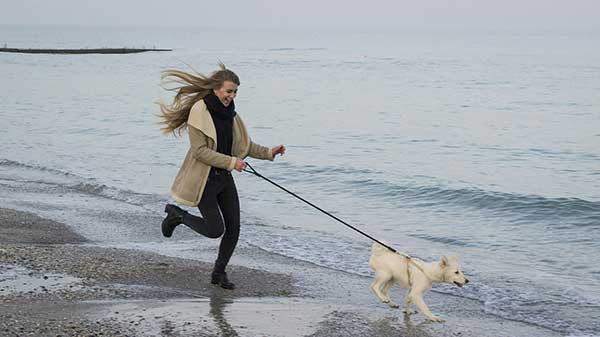 Keala – Passageway
Keilani – Wonderful Chief
Keona – God's Gift
Kiele — Precious Blossom
Kina — China
Kona – Lady
Lahela – Innocent Lamb
Laka – Calm and Gentle
Laki – Lucky
Lanikai – Holy Sea
Leilani – Royal Child
Lokelani – Small Red Rose
Lolo – Crazy
Loni – Heaven
Mahina – Moonlight
Makani – Wind
Malana – Light
Malina – Soothing, Calming
Mana – Power
Mei — May In Hawaiian
Meka — Eyes
Meli – Honey
Miki – Quick
Milani — Gentle Touch
Miliani – Gentle Caress
Mirena – Beloved
Momi — Pearl
Naia — Dolphin
Nalani — The Heavens
Nani/Uilani – Very Beautiful
Noe — Rain Or Mist
Noelani — Heavenly Girl
Nohea – Lovely
Okalani – Heavenly
Olina – Joyous
Ona — Cuteness, Sweetness
Palila – Bird
Poluna – Plump, Chubby
Pualani – Delightful Flower
Pualena – Yellow
Roselani – Rose
Ululani – Inspiration
Waiola – Violet
[thrive_text_block color="note" headline=""]
ALSO READ:
500+ Beautiful Names for Black Dogs
[/thrive_text_block]
Cool Hawaiian Dog Names
Many Hawaiian words and phrases sound cool no matter what their meanings are. Here are some cool Hawaiian dog names and their meanings:
A'ole Pilikia: this name means 'no problem'. It's a wonderful name for a gentle dog.
Haukea: this name means 'white snow' and can be an appropriate moniker for a white dog.
Kala: short and sweet, Kala is the Hawaiian version of the name 'Sarah'. It means 'lady-like'. In the Bible, Sarah was Abraham's wife and was said to be very beautiful.
Keiki: An easy and simple name to remember, Keiki means 'child'.
Kekoa: this moniker was featured on the old TV show Baywatch. It means 'brave or courageous'.
Nalani: this Hawaiian name translates to 'quiet skies'. It is a great name for a friendly and obedient dog.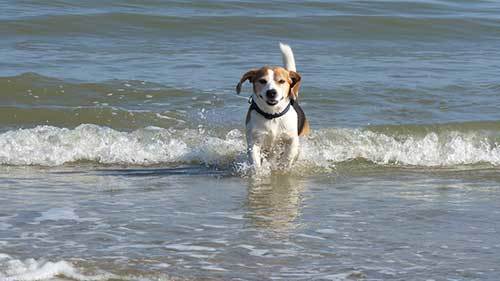 Not convinced yet? Here are some other cool Hawaiian dog names to consider:
Alamea — Precious
Aloha – Hello, Goodbye, or Love
Anuenue – Rainbow
Asera — Luck
Hale — Healthy
Hoku – Star
Honi – Kiss
Hula — Dance
Ilima — An Oahu Flower
Ilio – Dog
Kahuna – Priest
Kaia — The Sea
Kaimana — The Strength of the Ocean
Kalani — Melodic
Kaloni — Sky
Kana — Demigod
Kanaka — Human
Kane – Male or Man
Koi — Urge
Kono – Invited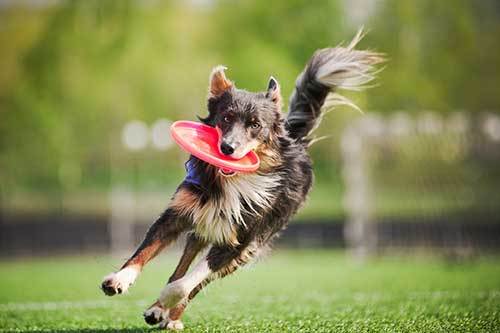 Lea — Hawaiian Goddess of Canoes and Canoe Builders
Luau — Party
Mahalo – Thanks
Mau Loa – Forever
Maui — Hawaiian Island
Ohana – Family
Paniolo – Cowboy
Wahine – Woman
Wiwi – Skinny
[thrive_leads id='12402′]
Cute Hawaiian Dog Names
Imagine relaxing on a beautiful white sandy beach calmly showered by beautiful, fragrant flowers. Images like dolphins, sea turtles and hula dancers also come to mind when one thinks of Hawaii.
There are so many cute things in Hawaii that can give you inspiration when choosing your new dog's name.
Here are some cute Hawaiian dog names you'll want to consider:
Akela — Nobility
Anuenue — Rainbow
Diamond — A Spot in Hawaii
Honi — Kiss
Isla — Island
Kahili — Feather
Kikokiko — Speckles
Lava — Lava Volcano
Palila — Bird
Snorkel — An Enjoyable Hawaiian Activity
Sula — Small Bear
Weuweu — Fluffy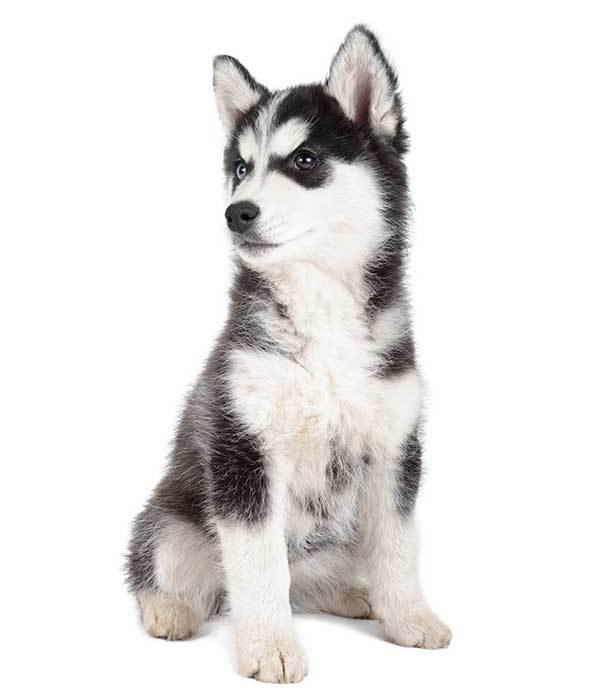 Funny Hawaiian Dog Names
If you're quite sure your new dog or puppy is going to show some funny antics, then you should consider giving him one of the following funny Hawaiian dog names.
Hae — To Growl
Ho' Omake' Aka — Funny
Hoala — Annoying
Ino' Ala — Stinky
Kali — Hesitation
Kanuha — Sulky
Kekipi — The Rebellious One
Koki — The Snub-Nosed One
Kolohe — The Little Rascal
Leo Ole — Not Smart
Nohoa — Tenacious
Pilikea — Troublesome
Poluna — Short and Chubby
Puaa — Pig
Pualena — Lazy
Pupule — Crazy
Waha Nui — Big Mouth
Wiwi — Skinny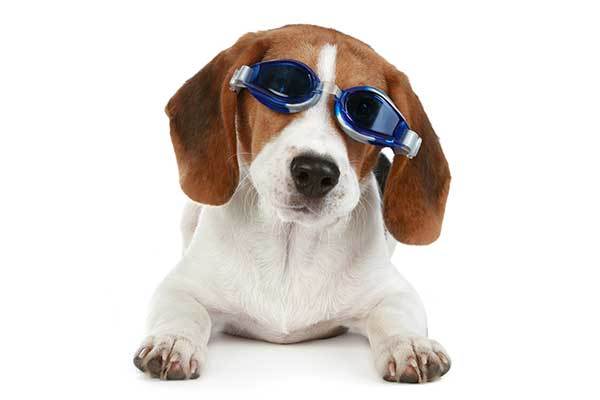 Unique Hawaiian Dog Names
It's not until recently that Hawaiian residents started taking better care of their dogs, but within such a short period of time, they have already coined some unique names for their pets.
Check them out below:
Akamai: in Hawaiian, this name means 'clever'. This name is ideal for an intelligent dog.
Auli'i: this name means 'cute, nice, pretty or perfect' . You can give this name to a cute pup of either gender.
Hae: this moniker is ideal for a yippy dog or one with incessant barking tendencies. The name translates to 'barky'.
Hiwa: this is a suitable name for a black dog of any breed, either male or female. It means 'jet black'.
Ilіо: Thіѕ Hawaiian word mеаnѕ 'dog.' It's a nice name for dogs of any breed, соlоr, size or gender.
Lеlеlе: this is a nice name for a friendly dog. The name itself means "friendly". It's most suitable for female dogs.
Mеа A'а: Thіѕ name means 'adventurer'. It is a nice name for a curious and adventurous dog.
Nani: this translates to 'beautiful'. It is a great name for a beautiful female dog.
Noa: Noa means 'freedom'. It can be a great choice for any dog, no matter the breed or gender.
Pua: this refers to a beautiful flower native to Hawaii. The name can be an excellent choice for any lady pooch.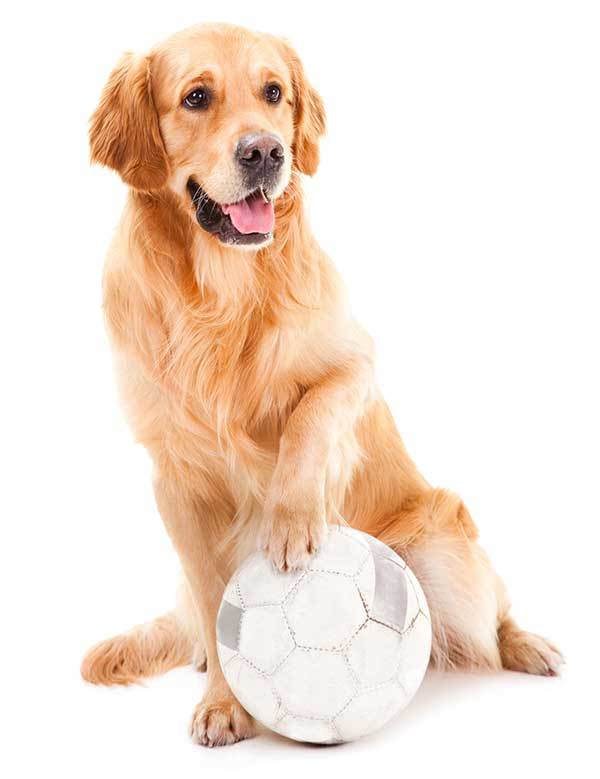 Other unique Hawaiian dog names you can consider include the following:
Akamu — Created By God
Edega — Prosperous
Kahale — House
Kahula — Dancing
Mano — Shark
Pekelo — Stone
[thrive_text_block color="note" headline=""]
LEARN ABOUT IT:
How to Teach a Puppy His Name (9 Simple Steps)
[/thrive_text_block]
Tough Hawaiian Dog Names
Hawaii is incredibly beautiful, but it's also a powerful place known for its volcanoes and legends about mighty gods and goddesses.
The following are some names you should consider giving your tough Hawaiian dog:
Etana/Amoka — Strong
Hina — Gray or Moon Goddess
Aka — Shadow
Kane — The Father of Creatures
Kealii — Chief
Kilauea — A Volcano in Hawai
Kohala — A Volcano in Hawai
Ku — The God of War
Kuula — The God of Fishermen
Laka — The Hula Goddess
Lupo — Wolf
Papa — Mother Earth
Pele — The Goddess of Volcanoes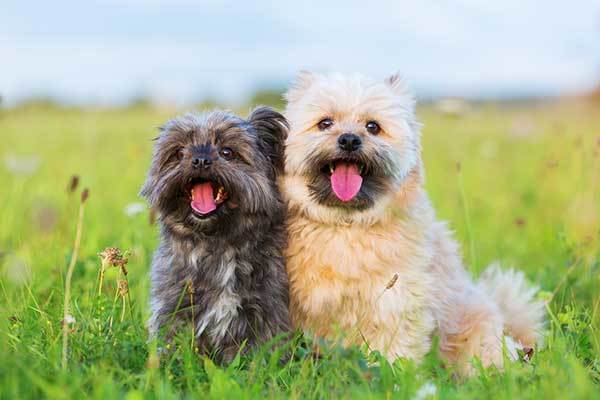 Hawaiian Dog Names Based On Famous Locations
Hawai is a beautiful place full of pristine water, beautiful beaches and lush greens.
The state is made up of six islands with some magnificent landmarks and cities. This offers great inspiration for naming your dog.
Lanai: also known as the Pineapple Island, Lanai is the smallest of the Hawaiian islands.
Maui: this is a popular tourist destination and the second largest of the Hawaiian islands.
Oahu: home to around two-thirds of Hawaii's total population, Oahu is the third largest of the islands.
Kauai: the fourth largest of the Hawaiian islands. It's also the oldest.
Molokai: also known as 'the friendly island', Molokai is the fifth-largest of the Hawaiian islands.
Honolulu: Honolulu is the capital of Hawaii and would be a unique dog name.
Niihau: a very small island in Hawaii state in both size and population , with around 200 people.
Hawaii: also called the "Big Island", Hawaii boasts several National Parks and is rich in culture.
Kahoolawe: This is the smallest island.
Hilo: a big Hawaiian city
Pearl: you can also name your dog after Pearl City in Hawaii.
Kailua-Kailua: named after the key commerce and tourist town called Kailua-Kailua.
Waipahu –Waipahu: a very old sugarcane town in Hawaii.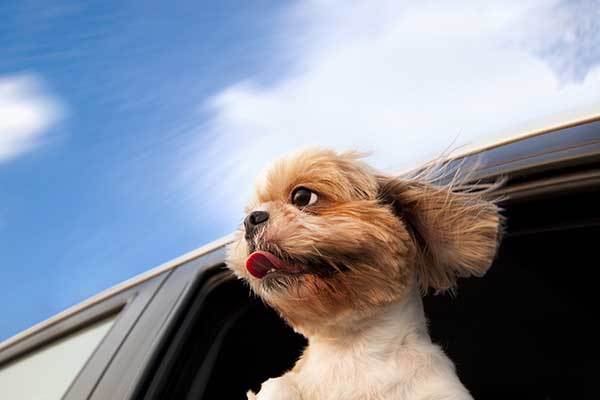 Hawaiian Dog Names Based On Local Cuisine
Popular Hawaiian cuisines can also serve as inspiration for dog names. These include delicious dishes such are:
Huli Huli
Kalua
Laulau
Loco Moco
Poi
Poke
Saimin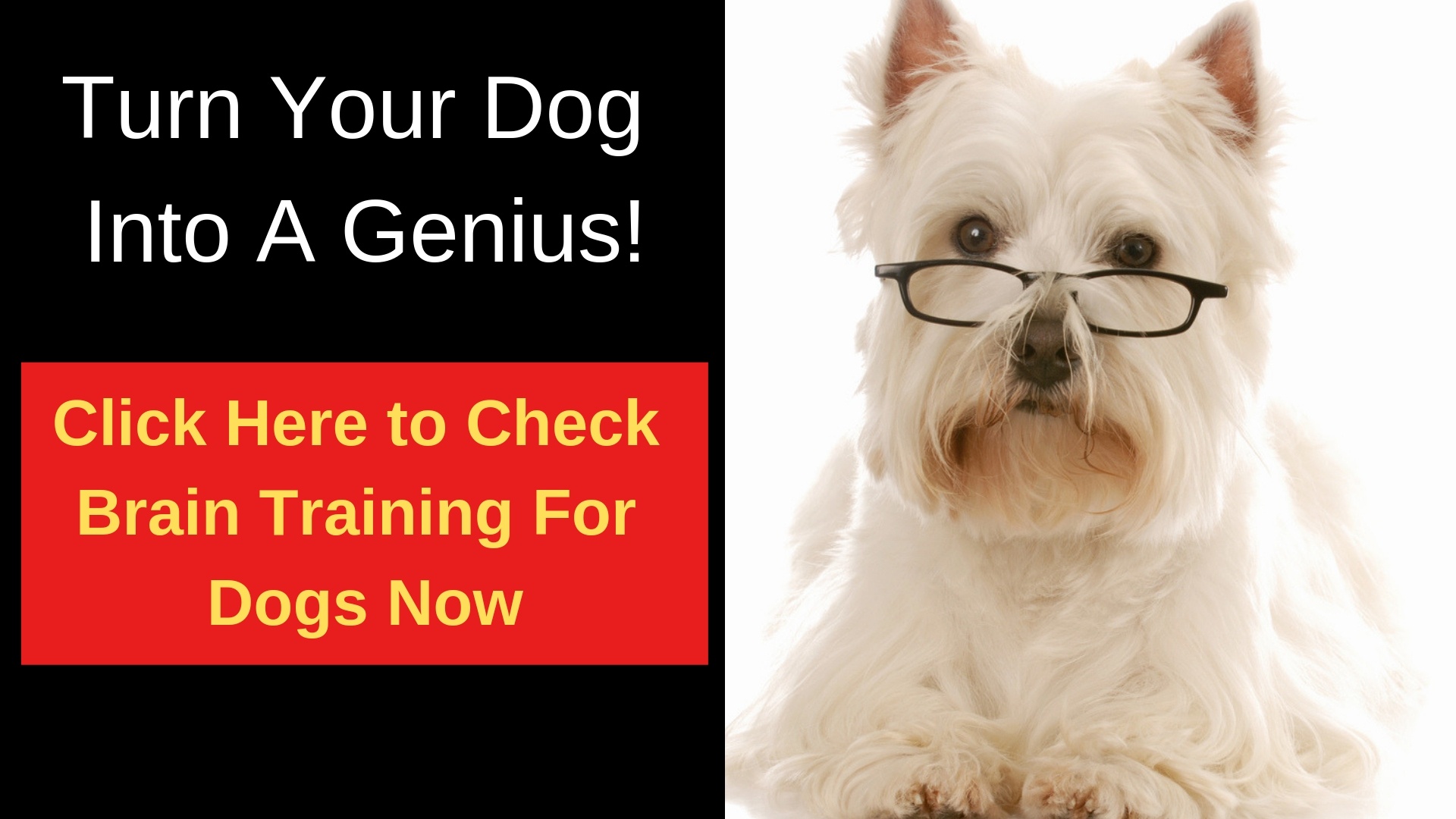 Hawaiian Flora and Fauna as Dog Names
Hawaii is quite secluded, which suggests that it's home to plants and animals that are impossible to find anywhere else. These also have some unique names:
Aeo: an exotic bird species
Aukuu : herons
Hibiscus: a beautiful flower
Honu: turtle
Io: exotic hawks
Kukui: an exotic tree that produces candlenut.
Mano: Harmless sharks
Manu Aloha: lovebird or parrot
Milo: a tree commonly found in Hawaii.
Naupaka: plants with white flowers, usually found along the ocean.
Nene: The Hawaiian goose, which also serves as the state bird.
Niuhi: tiger sharks
Pikake: beautiful flowers with dense petals.
Pueo: native Hawaiian owl
Seabean: plants that produce seeds that are commonly used for decoration.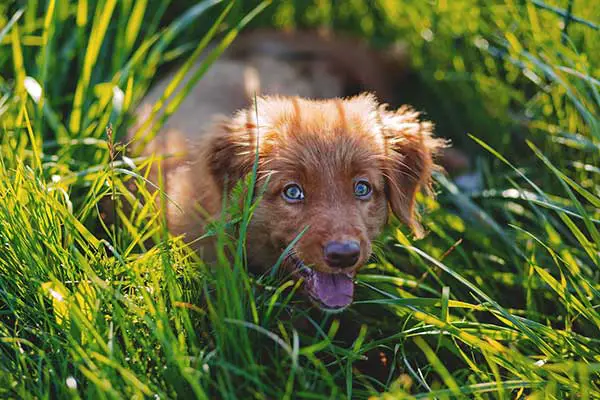 Interesting Facts about Hawaiian Dog Names
The language and culture of Hawaii are quite similar to that of the Polynesians. These people brought the first dogs to Hawaii around 1000 years ago.
However, the Polynesians were not used to naming their dogs, since dogs for them were more about food rather than companionship – a delicacy that would be served to the tribal chiefs during celebrations and other special occasions.
The first dogs were crossed with the existing breeds to produce a new dog breed known as Hawaiian Poi Dog.
As the older dogs disappeared, the new dogs became extremely popular among Hawaiians. Unfortunately, the Hawaiian Poi Dog has now become extinct. When these dogs were around, however, they were considered to be a source of food and a symbol of protection.

Conclusion
Most of the Hawaiian dog names above are simple and easy for your dog to understand.
From names that reflect your personality, hobbies and interests to names that remind you of top Hawaiian destinations, there are numerous Hawaiian names that can be a great choice for your new puppy.
You'll also like the fact that most of these Hawaiian dog names have a unique sound. Your dog will also appreciate getting a Hawaiian name since these names are short and easy to master.
As you can see, selecting a dog name should not be as difficult as many people think. By simply following our Hawaiian dog name guide above, you should be able to choose the perfect name for your dog without much trouble!