Struggling to stop your dog from pulling?
Here, you will learn how to stop a dog from pulling on leash for good, and have him walking beside you on a loose leash.
Pulling is a horrible problem. Being pulled around by your dog isn't just an unpleasant experience for any dog owner. It also puts you and your dog at risk for accidents and great embarrassment.
If your dog surges towards a very busy highway and you unleash, he is in danger. If you don't unleash, you could both be in danger.
The good news is that it is not as difficult as you might imagine! Like any other aspect of dog training, it might take time.
Here are tried and proven tips to help you stop your dog from pulling on leash:
1- Start Early
Each dog should be properly trained from an early age, and this includes leash training. The sooner you start to instill good leash behavior in your dog, the better.
Don't wait until you have a large dog to start leash training. You might find that it is much more difficult when you are dealing with a larger dog.
Further Reading: How to Stop Your Dog from Jumping Up (5 Easy Steps)
2- Keep It Short
Until your pup is walking on a loose leash, make sure you keep the training sessions short and exciting for you and your puppy.
Walk your dog for a reasonable amount of time on a regular basis and let him learn over time.
Further Reading: How to Stop Your Dog from Eating Everything
3- Reward the Proper Position
Whenever your dog is quietly walking beside you on a loose leash, make sure you reward him.
Get started today and try tighter/faster rounds as your dog masters the training. You can give rewards such as praises, treats, toys and so on. As long as your dog enjoys it, it's good for him.
Dogs master manners that are reinforced. Therefore, make sure you reinforce the proper position to ensure he repeats the same behavior when you walk him next.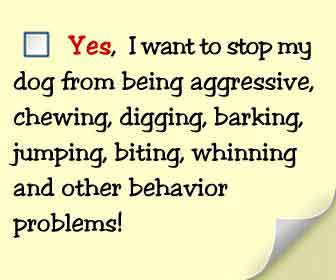 4- Change Direction
If you know which direction your dog prefers to go whenever you take him out for walks, try changing direction if he keeps on pulling.
If you don't know his preferred direction, simply start moving and find out which way he will try to go and lead him in the opposite direction.
If he tries to move right, then move left. Simply change the direction you want to follow. Take one or two steps in the opposite direction. Repeat this several times, until they realize what you are trying to do.
Generally, you need to change direction and try to follow a different route whenever they try to pull on the leash. Whenever you change direction, make sure you do that quickly. Don't allow your dog to get very far ahead.
This training will allow your dog to remain behind you all the time. It can take some time, but at the end of the day, your dog will learn not to pull on leash.
5- Be the Pack Leader You're
As the pack leader, you need to be on the front line. If you don't show your dog that you are the pack leader, then he will try to go ahead of you.
You need to know how to be the pack leader. Professional dog trainers agree that before undertaking any training, you need to show your dog that you are the pack leader.
If you want to learn how to be the leader of your puppy on your walks, then it is strongly recommended you try out the Doggy Dan Online Dog Trainer Program.
This online dog trainer course comprises over 250 videos that provide solutions to all kinds of dog training issues. It is an excellent program with lots of helpful information.
There are many tutorials available to show you exactly how to walk your dog and stop him from pulling on leash.
What's more, you will get all the answers to all the questions you may have concerning dog training. If you want to listen to the course while walking your pooch, there's even a 30-minute audio that you can listen to and learn as you train your dog.
If you want to enjoy spending time with your dog, including walking him, be sure to check out this Online Dog Trainer Program today. Don't ignore the pulling any more! Take control of the situation so you can enjoy a stress-free walk with your dog.