Socialization is an important skill that you need to teach your dog.
There are instances that will require your puppy to learn how to interact and play with other dogs or behave nicely around humans.
Imagine a scenario where you need to leave your puppy with a friend for one reason or the other. Your dog will need to interact with new people and maybe other dogs too.
This is the reason why you need to socialize your dog with other dogs and humans.
Don't worry if you have no idea where to begin. Here are useful tips on how to socialize your dog with other dogs and humans.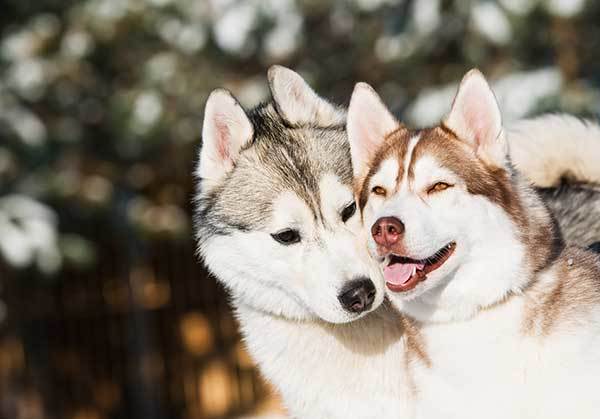 1. Take daily walks with your puppy
If you want your dog to get used to being around different people, then you need to take him out for daily walks.
You can choose to go for walks to some public place like a recreational park. This will definitely help your dog to socialize with other dogs at the park as well as other people.
The dog becomes used to the environment around him as he encounters cars, the mail delivery guy and the little girl next door.
All you need to do is keep your puppy on a leash as you take your dog for a walk because they get pretty excited at the new smells and sights.
2. Expose your puppy to different people and dogs
It is very important that as you learn how to socialize your dog with other dogs and humans, you expose him to a wide variety of people.
You can expose him to men, women and children so that your dog gets to learn that people are not the same, others are big while others are small.
This will prevent a scenario where your dog has learnt to interact with only a handful of people apart from yourself. Therefore whenever the other person is not around, then your dog becomes agitated being around new people.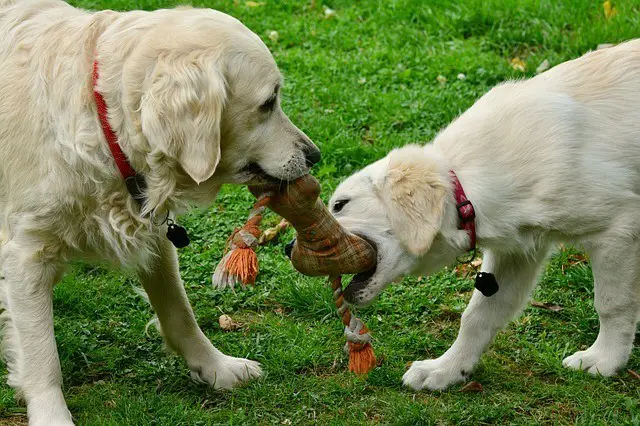 3. Learn perfect timing
It is crucial that as you teach your dog how to socialize with other dogs and humans, you be mindful of the stage they are in.
The best time for your dog to learn how to socialize with other dogs and humans is when they are approximately between 3 and 12 weeks of age.
A dog that is above 18 months of age is quite difficult to teach how to socialize with other people.
4. Make use of treats
One great way of teaching your dog how to socialize with other dogs and humans is by giving them incentives when they successfully do so.
Most dogs are likely to do anything to get a treat from their owners. Have a stock of treats, could be his favorite dog biscuit or snack.
Most dogs love tasty treats hence you can reduce the puppy's intake of calories during mealtime to cover for the extra intake that your puppy had while snacking.
Pampered Pets USA Peanut Butter Dog Treats, 5 lbs – Made in USA -…
HEALTHY, TASTY & NATURAL: Our homestyle, soft, oven-baked dog treats are made in the USA using the same natural, healthy and wholesome ingredients you…
INGREDIENTS: Our base ingredient is oatmeal, making these treats easier to digest than other grains. All soft-baked treats are wheat and corn-free.
PERFECT TRAINING TREAT: Treats easily break apart, so they can be enjoyed by dogs of all breeds, ages and sizes. Try sprinkling them over your dog's…
Last update on 2023-10-04 / Affiliate links / Images from Amazon Product Advertising API
5. Allow your dog to interact with other dogs
Teach your dog how to interact with other breeds by taking him to places where other dogs are likely to also hang out. This could be the dog park or even the pet shop.
If you have friends who have dogs, you can all organize to have a play date so that your dogs learn how to interact with each other.
So if you are low on dog shampoo, you can put your dog on a leash and make your way to the pet store. You just can never tell, your little guy can meet a fellow furry friend.
Doggie day-cares can also be a great place for your dog to learn how to socialize with other dogs. Pick a good day-care for your dog that has qualified and professional staff. This will give your dog good exposure and help him to socialize with other dogs.
6. Join dog clubs
You can also find out whether there are dog clubs in your locality. It is fun to interact with other dog owners who might also enjoy same sporting activities.
This is a great way to meet new people and also give your puppy an opportunity to learn how to socialize with other dogs and humans.
Joining a dog club might be fun, you do not have to necessarily meet for sporting events, you might find other interests and hobbies that you all enjoy.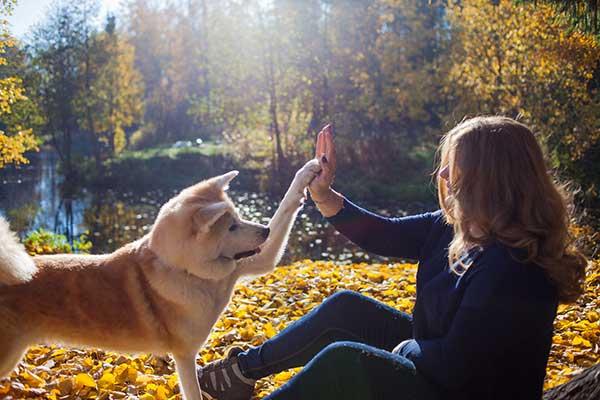 7. Enrol your puppy for socialization training classes
Taking your dog for a dog boot camp can be a great idea to help him learn how to socialize with other dogs and humans.
If you are still green on how to effectively teach your dog how to socialize with new dogs and people, you can opt to get the services of a professional dog trainer.
You can check out Doggy Dan the online dog trainer who runs an online dog training program and has helped train thousands of dogs.
Doggy Dan the online trainer is therefore well experienced in matters concerning dog training and can help you teach your dog how to socialize with other dogs and humans.
These particular dog training courses include other areas that your dog might require training like potty training too.
There is also need to train the brain of your puppy through dog puzzles and interactive toys.
You can also check out the Brain Training for dogs program which enhances the cognitive and mental development for your puppy.
Final Words….
In conclusion, teaching your dog good socialization skills is very important for their general well-being. Take your dog for daily walks and allow him to meet new people.
It is also recommended that you do not have to wait until your dog is fully grown to teach him how to socialize. Train him while he is still a puppy and that way, you will be assured that he will grow up into a decent, social dog.
You can opt to take online dog training classes with Doggy Dan the Online Dog Trainer who will help your dog learn good socialization skills.
Checkout Our Favorite Dog Products
1. BEST PUPPY TOY
We Like: Snuggle Behavior Toy with Heart Beat & Heat Pack – Ideal toy for new puppies.
2. BEST DOG TRAINING PROGRAM
We Like: Doggy Dan The Online Dog Trainer – Stop any dog problem and raise the perfect puppy with The Online Dog Trainer.
3. BEST DOG PUZZLE TOY
We Like: Outward Hound Interactive Puzzle Toy – Every dog loves chasing squirrels at the park. The Outward Hound Hide-a-Squirrel Puzzle Toy gives your dog the same feeling as though he was outdoors chasing live squirrels.
4. Best Vacuum to Tackle Pet Hair
We Like: ORFELD Cordless Vacuum – Engineered for homes with pets. With features and tools that dig out dirt, hair and allergens everywhere your pet gets.
5. Best Bone Broth for Dogs
We Like: (Solid Gold – Human Grade Bone Broth for Dogs) – Simmered Beef Bone Broth With Turmeric Provides A Nutrient-Dense And Flavorful Addition To Your Dog's Meal + Rich In Natural Collagen From Beef Bones.
RECEIVE UPDATES ON DOG TRAINING, BREEDS, AND HEALTH + ALSO GET A FREE COPY OF OUR EBOOK 100 DOG TRAINING TIPS....