Japan is a country known around the globe for their sushi, awesome and sneaky ninjas, and unbelievable anime or manga tales. However, the country is also famous for their dog breeds.
Kabosu, one of the most popular dogs on the internet today, is a Shiba Inu, a Japanese dog breed. And as you would expect, Japanese dog breeds have become extremely popular in recent times.
In addition to the Shiba Inu, there are other popular Japanese dog breeds such as the Akita, Hokkaido and Shikoku. It's no wonder Japanese dog names are becoming a very popular choice among dog owners.
So if you're looking to get your creative juices flowing with a little inspiration from Japan, here's a comprehensive list of the best Japanese dog names.
We have taken inspiration from the popular Japanese words, famous manga/anime characters, history and heritage, to compile this impeccable list that will hopefully help you find the best Japanese name for your furry friend.
The Best Japanese Dog Names
Are you looking for the best Japanese dog name for your canine companion? If yes, you've come to the right place!
Whether your dog has Japanese background or you simply love the Japanese culture, here you'll find plenty of Japanese-inspired ideas for dog names.
If you're unfamiliar with the Japanese language, it can be a bit confusing at first. This is because the Japanese language uses not one but three completely different alphabets: Hiragana, Katakana and Kanji. The chosen alphabet can influence the Japanese dog names and meanings.
If you see a Japanese name having different meanings, that's most likely the reason why.
Shorter Names Are Recommended
No matter which alphabet is used, you'll realize that most Japanese dog names are short.
This will be very helpful during training since dogs tend to learn short names faster than longer ones.
Selecting a short, unique name that doesn't sound like common commands or the names of other family members will help your puppy learn his name quickly.
Without further ado, let's delve into the list of popular Japanese dog names!
Popular Japanese Dog Names
Here, you will find popular Japanese dog names to help you pick the perfect one for your puppy.
1. Akira: a popular Japanese dog name inspired by the legendary Japanese author and movie director. A major influence in the history of Japan's' film industry.
2. Aoi: Japanese version of 'blue'. This name is a good fit for a blue-eyed dog.
3. Aya: refers to art or beauty.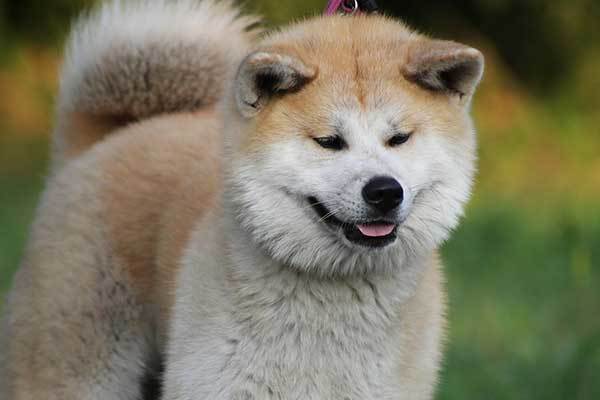 4. Fuji: a Japanese dog name based on the famous Japanese mountain and city.
5. Hana: means 'flower'.
6. Haru: spring, give it to your beautiful yet cheerful dog.
7. Hiroshi: means 'generous'. This would be an ideal moniker for a generous face licker and cuddler.
8. Inu: simply means 'dog'.
9. Junko: obedience or pure.
10. Mao: this dog name is inspired by the film "Mao's last dancer". It means 'cherry blossom'.
11. Mika: a dog name inspired by the popular Japanese actress and singer. This is a cute name for your beautiful canine.
12. Miki: loosely translates to 'beautiful princess'.
13. Rio: cherry blossom.
14. Rina: Japanese version of Jasmine.
15. Sake: the popular Japanese rice wine.
16. Tokyo: the capital city of Japan.
17. Toshi: means 'bright or wise'. This can be a good moniker for a schnauzer.
18. Yoshi: means 'good luck', respectable or righteous. It can be a great name for your little sweetheart.
Japanese Male Dog Names
Here, we've compiled a list of male Japanese dog names and meanings, so you can choose one for you boy pup:
1. Aki: Japanese word for 'bright'. This would be a good name for an intelligent pup.
2. Akihiro: means 'great brightness'.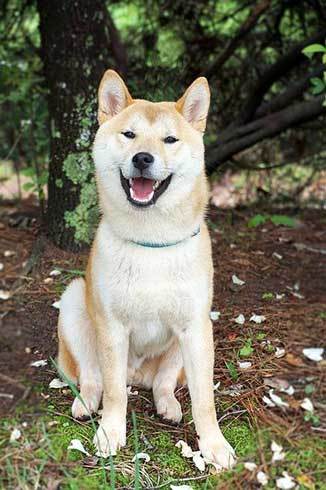 3. Akio: translates to 'bright man'.
4. Arata: means 'new and fresh'. This name can be a great chose for dogs that are a breath of fresh air and a joy to be with.
5. Dai: means 'large or great'. The name would be suitable for larger dogs.
6. Daiki: means 'royalty'.
7. Daisuke: a great help.
8. Fumio: named after a brave literary character.
9. Haruto: means 'the flying sun'.
10. Hibiki: echo or sound.
11. Hiroki: large trees.
12. Hiroshi: for a 'generous' dog.
13. Hitoshi: for dedicated dogs; means 'motivated or dedicated' individual.
14. Ichiro: this would be a good moniker for your first male dog. It means 'firstborn son'.
15. Isamu: for 'brave and courageous' dogs.
16. Jiro: this would be a suitable name for your second dog. It refers to the 'second born son'.
17. Kaitu: refers to 'the flying ocean'. The name would be a good fit for dogs who love the waters.
18. Kaoru: means 'sweet fragrance'.
19. Katashi: for 'firm' dogs.
20. Katsu: for 'champion' dogs. It means 'victor or victory'.
21. Kenji: a good name for a strong, intelligent and healthy second dog.
22. Kenta: This name would be a good fit for strong and tough dogs. It means healthily strong.
23. Kichiro: loosely translates to 'a lucky son'.
24. Kiyoshi: simply means 'purity'.
25. Kouta: an ideal moniker for calm dogs as it means 'peace'.
26. Kyo: means 'cooperation'.
27. Makoto: a good name for sincere dogs.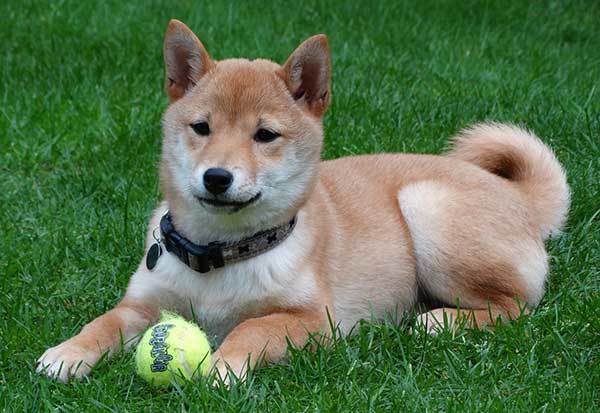 28. Masa: loosely translates to 'to be true'.
29. Masaaki: something that is nice in its brightness.
30. Masaru: this name has two meanings – the righteous one and victory.
31. Masashi: goodness or righteousness.
32. Masato: means the 'righteous individual'.
33. Michi: the path to something.
34. Michio: means 'man on a mission or journey'.
35. Nao: means 'honest'.
36. Naoki: also means 'honest', but has another meaning – 'strong like a tree'.
37. Nori: simply means 'to rule'.
38. Norio: means 'someone who is lawful'.
39. Osamu: means studious, obedient or disciplined. You definitely don't want to use this name for just any dog.
40. Ren: means 'love'. Need we say more?
41. Riku: refers to the 'land'.
42. Ryo: means cool or refreshing.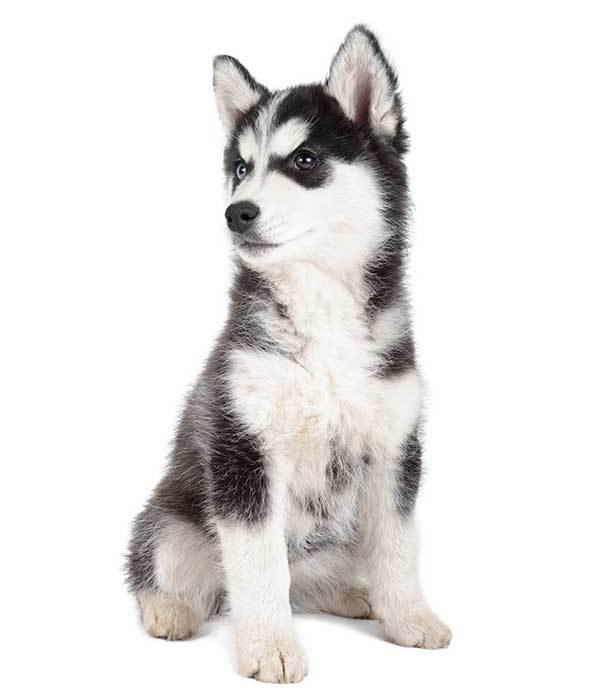 43. Satoshi: means wise or fast learner.
44. Shinji: real second son.
45. Shinobu: a name that is suitable for a dog that endures or stands firm.
46. Shiro: for the 'fourth son'.
47. Shou: for a treasured dog. It means 'price'.
48. Sora: this fun Japanese name means 'sky'.
49. Susumo: loosely translates to 'proceed or go ahead'.
50. Tadashi or Tadeo: for 'true or loyal' dog. Isn't this ideal for almost any other dog?
51. Taichi: big first son.
52. Takahiro: means 'nobility'.
53. Takashi: meaning 'prosperous'.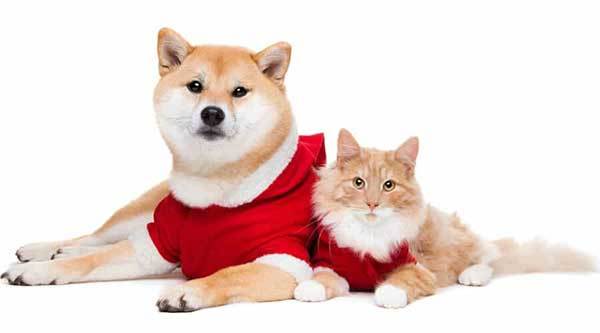 54. Takeo: a strong warrior or a warrior hero.
55. Takumi: means artist/artisan.
56. Taro: for 'large' male dogs.
57. Toshio: means 'genius leader'.
58. Yamato: means 'great harmony'.
59. Yasu: for 'peaceful' dogs.
60. Yori: a Japanese word meaning 'trust'.
61. Yoshio: a very common name, meaning 'joyful life'.
62. Yukio: a blessed hero.
63. Yuu: is a fitting name for a 'brave yet gentle' dog.
64. Yuudai: means 'great hero'.
AWOOF Snuffle Mat Pet Dog Feeding Mat, Durable Interactive Dog Puzzle Toys…
❤ RICH FEEDING GAME – Look at the Big Orange Flower in the middle of the snuffle mat dog puzzle toys. Total 4 layers of orange petals can hide…
❤ EXTRA FUN ATTRACTS YOUR PUPPY – We are extremely positive of our snuffle mat. But in order to provide more fun for lovely puppies, we set up 4…
❤ EXCELLENT RELEASE BUCKLE DESIGN – Have you ever bought a snuffle mat for your dog that want to develop good habits in your dog. But your dog…
Last update on 2023-12-03 / Affiliate links / Images from Amazon Product Advertising API
Female Japanese Dog Names
Check out our collection of cute and unique Japanese names for your lovely female dog below:
1. Aika: means 'love song'. Of course, this doesn't include incessant barking.
2. Aiko: a loved child.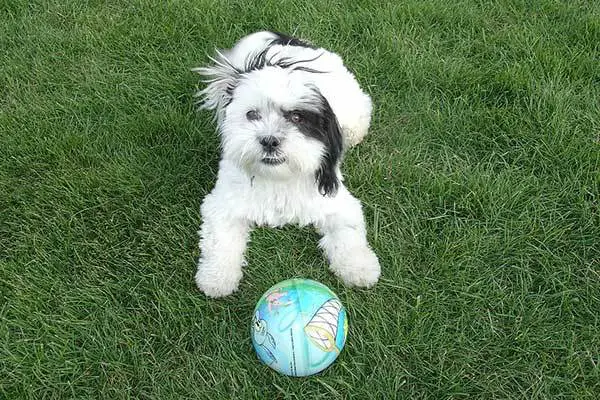 3. Aimi: means 'beautiful love'.
4. Airi: is the name for jasmine love flower.
5. Akemi: this cute names simply refers to a 'beautiful sunrise'.
6. Akiko: means 'bright child'.
7. Akira: means 'bright or clear'.
8. Asami: means 'morning beauty'. There's is nothing more beautiful than waking up to your bright-eyed furry lady.
9. Asuka: means 'sweet smelling perfume or fragrance'.
10. Aya: means 'angel of wonders'.
11. Ayaka: a beautiful flower.
12. Ayame: Japanese version of iris.
13. Ceiko: refers to 'a splendid creature'.
14. Chie: means 'wisdom'. Ideal for the wise-looking dog.
15. Chika: Japanese word for 'scattered flowers'.
16. Chiyo: a thousand generations.
17. Chiyoko: a daughter of a thousand generations or long line of family.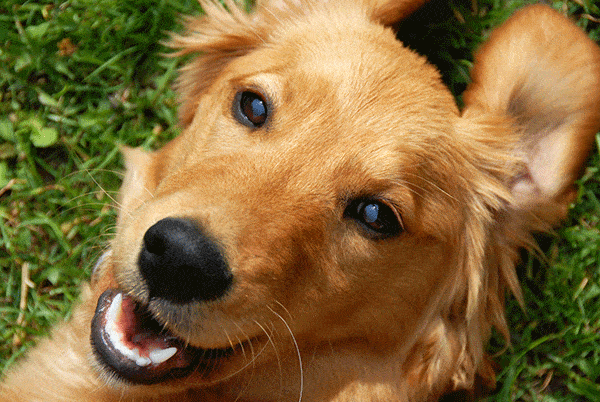 18. Cho: means beautiful and very sweet.
19. Emi: means 'a beautiful smile'. Is there anything more heartwarming than your pup's smile?
20. Emiko: refers to a blessed child or creature.
21. Eri: for treasured female dogs, as it means 'blessed prize'.
22. Fumiko: daughter of great beauty.
23. Hana: a colorful flower.
24. Hikari: means light or radiance.
25. Hina: refers to 'sun veggies'.
26. Hiroko: means 'a generous child'.
27. Honaka: the name of a beautiful Japanese flower.
28. Hoshi: Japanese word for the 'stars'.
29. Izumi: means 'spring or fountain'.
30. Kae: dogs are definitely 'a blessing' in our lives.
31. Kaida: means 'little dragon'.
32. Kamiko: means 'superior child'.
33. Kana: the powerful one. Your furry lady will definitely be powerful over your heart.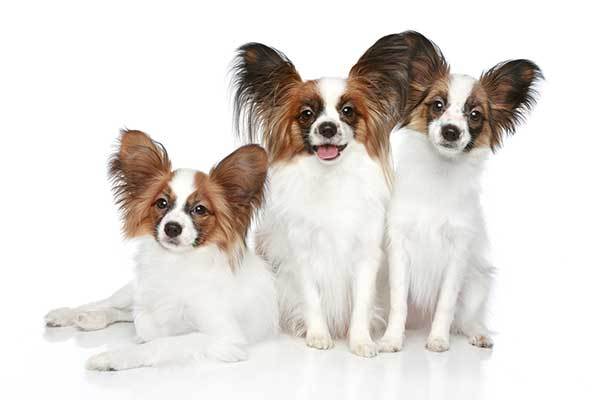 34. Kaori: sweet fragrance.
35. Katana: for a dangerous name, as it means 'sword'.
36. Katsumi: means 'victorious beauty'.
37. Keiko: this is a fairly common Japanese name. It means 'respected child or blessed child'.
38. Kimi: refers to 'a noble being', as many dogs are.
39. Kimiko: Valuable creature or child. As a dog owner, you'll agree that your dog is very valuable.
40. Kiyomi: means 'pure beauty'.
41. Kyoko: a very respectful creature, as some dogs are.
42. Kyrinnia: a unique dog name meaning 'shining friend'.
43. Maemi: a sincere smile. Need we say more?
44. Mai: a Japanese word for 'dance'.
45. Maki: means 'true hope'.
46. Mami: means 'sincere loveliness'. Words have never been truer.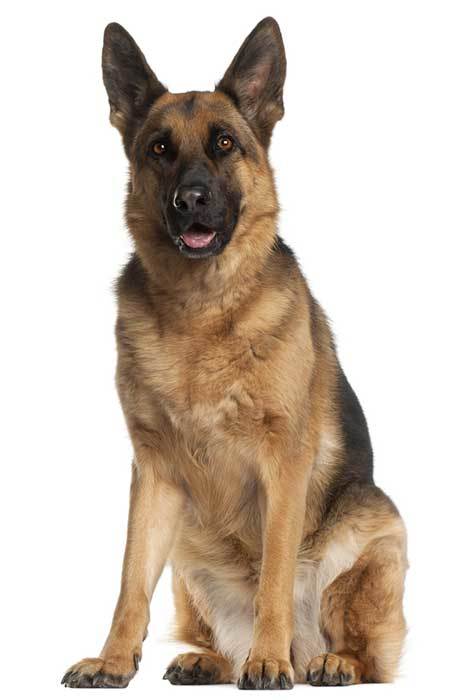 47. Mana: means love or affection.
47. Masa: means 'true'.
48. Masumi: means 'true clarity'.
49. Mayu: gentle and true.
50. Mi: a cute name for your 'beautiful' dog.
51. Midori: Japanese version of 'green'.
52. Mieko: a beautiful and blessed child.
53. Miki: refers to 'a beautiful princess'.
54. Minori: refers to 'a truthful being'.
55. Mio: beautiful cherry blossoms.
56. Miwa: lovely harmony.
57. Miyaba: simply means 'elegance'.
58. Miyu: for 'beautiful and gentle' dogs.
59. Miyuki: for your 'beautiful' dog that you consider to be a 'blessing'.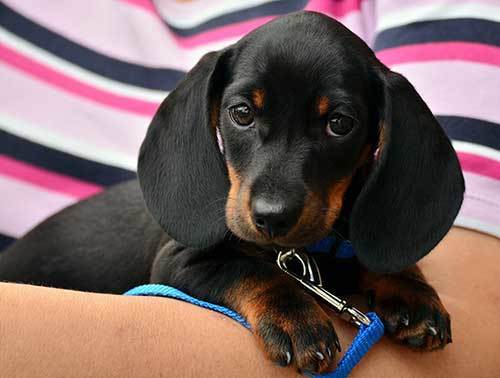 60. Momoka: you might also want to name your dog after the peach tree flower.
61. Morikio: is an excellent moniker for dogs that love the outdoors most, as it means 'a forest child'.
62. Naomi: means 'honest and beautiful'.
63. Natsuki: Japanese word meaning 'summer hope'.
64. Natsumi: Japanese word for 'a beautiful summer day',
65. Noriko: a unisex name meaning 'an obedient or lawful creature'.
66. Ren: another unisex Japanese dog name meaning 'the love of lotuses'.
67. Rika: means 'real fragrance'.
68. Rin: Japanese word meaning 'dignified'.
69. Saki: means 'blossoms of hope'.
70. Shika: refers to 'deer'.
71. Shina: a name meaning 'virtuous'.
72. Shiori: a poem.
73. Shizuka: Japanese word meaning 'quiet summer'.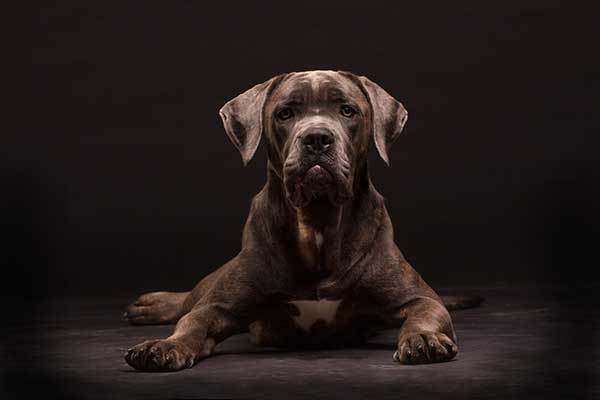 74. Sora: A unisex name meaning 'the sky'.
75. Suzu: refers to the 'bell'.
76. Suzume: ideal for sleek and fast dogs, as it means 'sparrow'.
77. Takara: a cute name meaning 'treasure'.
78. Tamiko: refers to 'a beautiful creature'.
79. Tomiko: refers to 'a wealthy child'.
80. Tomomi: a cute name meaning 'a beautiful friend'.
81. Umeko: refers to 'a wonderful child'.
82. Wakana: melodious music.
83. Yasu: means snow and can be a good name for dogs with white fur or hair.
84. Yoshie: means 'a beautiful stream'.
85. Yua: means 'binding love or strong, long-term love'. Is there a better name?
86. Yuka: refers to 'delicate flower'.
87. Yukari: a lovely pear tree.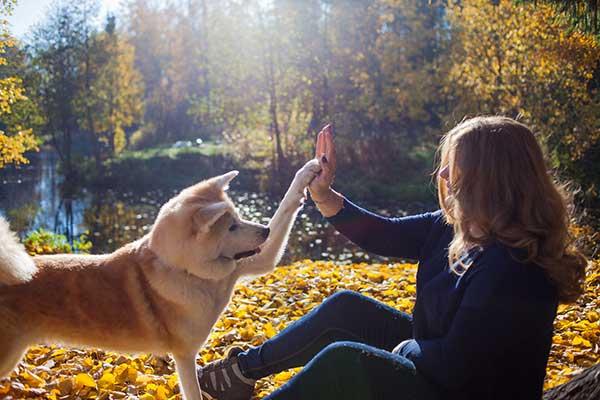 88. Yuki: this delightful name means 'snow or happiness'. It would be ideal for cheery dogs.
89. Yukiko: means 'child of happiness or child of snow'.
90. Yuko: refers to a 'calm or gentle child'.
91. Yuri: means 'very sweet', as our dogs truly are sweet!
Japanese Dog Names Based on Breed
As we've mentioned earlier, there are many popular Japanese dog breeds. These include the Shiba Inu, Akita, Hokkaido, spitz and the large and ferocious yet beautiful Tosa Inu.
Here, we'll take a look at some popular names for Japanese dogs:
Hokkaido Japanese Dog Names
The Hokkaido is a very loyal and brave Japanese dog breed with a history that dates back to 1000 years.
Popular Japanese names for this dog include:
1. Daiki: Daiki simply means 'great glory'. This breed is an ancient one and hence, a glorious breed.
2. Hunter: a Japanese dog breed renowned for their great hunting skills.
3. Ken: means 'strong and healthy'.
4. Manabu: simply means 'to learn or study'. As a working breed, the Hokkaido is easy to train.
5. Tatsuya: a unique name for this dog. It means 'imperial'.
6. Toshi: this Japanese term means 'wise'.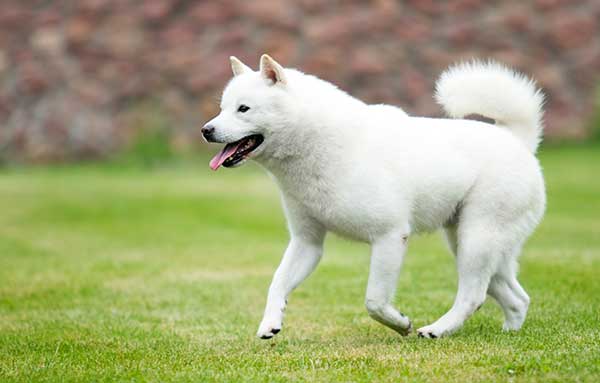 Spitz Japanese Dog Names
The spitz is a small dog breed known for their striking white, fluffy coat.
Some suitable names for this dog include:
1. Aspen: ski-resort town in Colorado, famous for its beautiful scenery and high-end visitors. This makes "aspen" a suitable name for a striking white-colored dog like the Spitz.
2. Bolt: Disney's adorable white dog.
3. Snow: a fitting description of the beautiful white fur.
4. Tuffy: another fitting name for the Japanese Spitz due to their fluffy fur and their lively, Tuffy personality.
5. Fuzz
6. Luna
7. Poof
8. Winter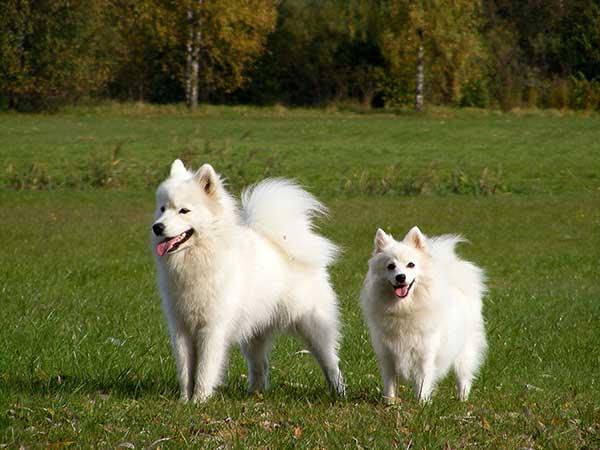 Shiba Inu Japanese Dog Names
The Shiba Inu is another small dog with a huge personality. Good names include:
1. Akane: this name suits this beautiful dog's coat color as it means 'deep red'.
2. Fawkes Kitty: inspired by Arianna Grande's pooch.
3. Kitsune: this means fox. Since the Shiba Inu resembles a fox, this name can be a great choice.
4. Sass
5. Alaric
6. Alpha
7. Dart
8. Hera
9. Leila
10. Oz
11. Yoshiro: meaning 'Righteous child'.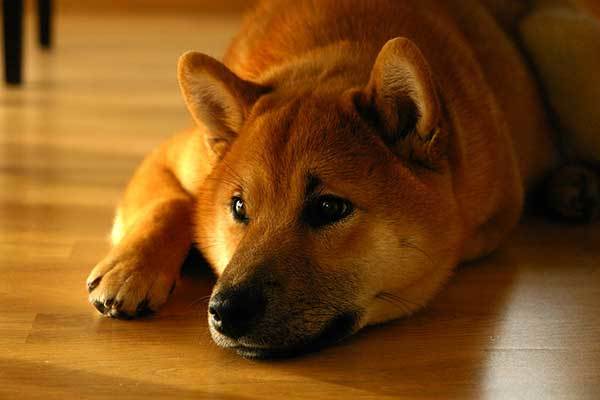 Akita Japanese Dog Names
The Akita is known to be a loyal and courageous dog. It's also a great guard dog.
Check out some popular names for Akita dogs below:
1. Kazuki: Japanese word for 'peace'.
2. Makato: means 'sincere'.
3. Mamoru: means protector or guardian, the Akita is a very courageous dog known to offer security to their masters.
6. Nao: means 'honest'.
7. Okami: means 'wolf'.
8. Ryuu: meaning 'dragon'.
9. Samurai: named after a Japanese warrior.
Sale
Paw 5 Dog Snuffle Mat for Dogs Small. Dog Toys Interactive – Reduces…
Happy Dog Promise: Our premium snuffle mat for dogs will keep your puppy calm & occupied, fulfilling your dog's natural desire to sniff. It can be…
Improves Metal Health: Ideal for all-sized dogs, Paw 5 dog enrichment toys make mealtimes fun & stimulating. Promoting slower eating, reducing…
100% Pet Safe – 7 years of R&D: Whether you're using it as a dog snuffle mat or dog beds for small dogs, Paw 5 pet supplies are quality assured &…
Last update on 2023-12-03 / Affiliate links / Images from Amazon Product Advertising API
Tosa Inu Japanese Dog Names
The Tosa is a rare dog breed that was originally developed in the present-day Kōchi (formally called Tosa) as a fighting dog.
1. Ali: named after the legendary boxer Muhammad Ali.
2. Isamu: meaning 'brave'. The breed was developed for dog fighting and hence, this name can be a great moniker for any Tosa Inu dog.
3. Katsuro: meaning 'victorious son'. The Tosa Inu is a strong and powerful dog.
4. Spike
5. Sumo: named after a Japanese wrestler.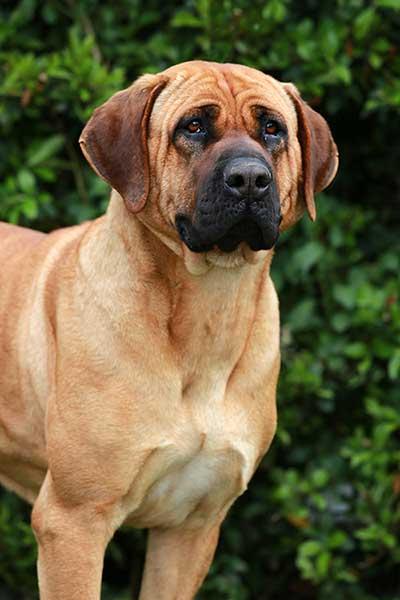 Funny Japanese Dog Names
Does your dog leave in stitches? If so, ones of these funny yet unique Japanese dog names might be the perfect fit for your canine's comical antics!
1. Bento: a Japanese box lunch.
2. Bonito: fish flakes.
3. Nintendo
4. Pero: a humorous Japanese character in Boots story.
5. Purrloin: Pokemon
6. Shinx: Pokemon
7. Skitty: Pokemon
Cool Japanese Dog Names
These cool Japanese dog names based on Japanese history and culture:
1. Sensei: teacher.
2. Stematz (Ōyama Sutematsu): named after the first Japanese woman to go to college.
3. Kounna: means 'lucky'.
5. Osamu: means 'studious'.
6. Kaneda: means 'rich and wealthy'.
7. Ryou: meaning 'cool'.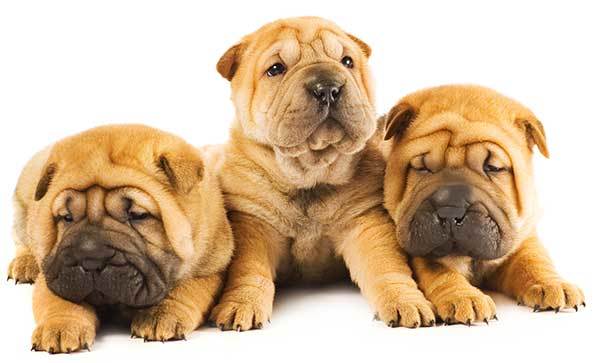 Tough Japanese Dog Names
These tough Japanese Dog names will evoke some of the traits of your strong, brave and loyal canine:
1. Daiki: simply means 'great glory'.
2. Daisuke: loosely translates to 'big help'.
3. Haruki: brightness or radiance.
4. Isamu: denotes courage.
5. Judo: meaning 'fighter'.
6. Kashi: refers to the oak tree.
7. Katashi: for 'firm' dogs.
8. Katsuro: victorious son.
9. Makoto: means 'true'.
10. Noriko: means ' thunder'.
11. Reiko: for a truly 'courageous' dog.
12. Ryu: means 'dragon'.
13. Taiki: large and strong.
14. Takumi: means 'skilful'.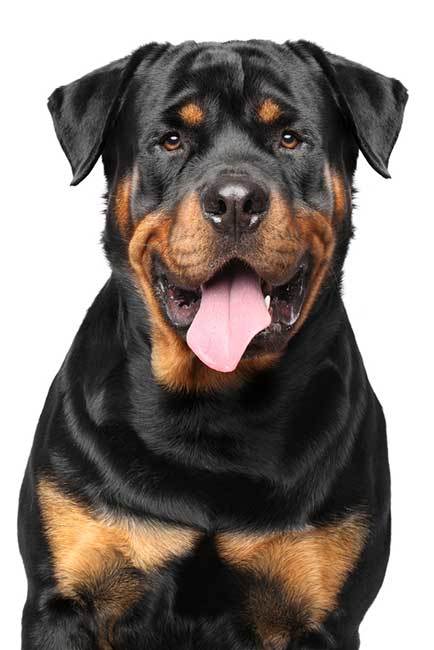 Japanese Disney Dog Names
The following name list contains unique, funny, cool and cute Japanese Disney Dog Names:
1. Atta
2. Aurora
3. Berry
4. Fauna
5. Frou-Frou
6. Jasmine
7. Kiara
8. Moana
9. Nala
10. Nana
11. Olivia
12. Ursula
13. Uru
Japanese Animal Names for Dog Names
You may also want to name your dog based on another animal.
1. Inu: Dog
2. Kitsune: Fox
3. Kuma: Bear
4. Neko: Cat
5. Saru: Monkey
6. Sika: Deer
7. Tanuki: Raccoon
8. Tora: Tiger
9. Tori: Bird
10. Uma: Horse
11. Ushi: Cow
12. Wolf: Ookami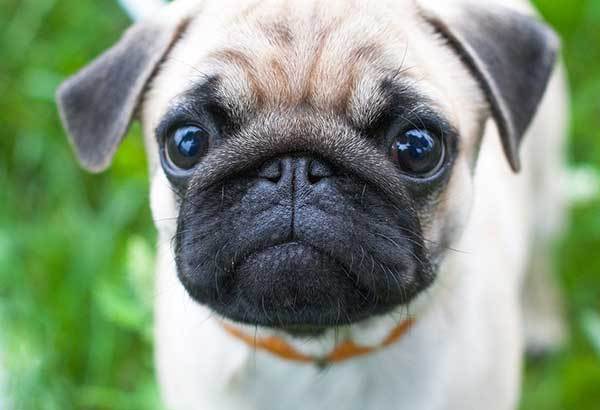 Japanese Cities for Dog Names
Naming your dog after a famous Japanese city is another great idea.
1. Fuji: a famous mountain and city in Japan.
2. Kobe: a large city near Osaka.
3. Kyoto: another famous city in Japan.
4. Osaka: a modern Japanese city.
5. Tokyo: the cool capital city of Japan.
Japanese Food Names for Dogs
Japanese cuisine is popular around the world, so why not name your pooch after your favorite Japanese food?
1. Manju: a popular Japanese treat made of beans and boiled sugar.
2. Ramen: Noodle dish and soup.
3. Sake: rice wine.
4. Soba: buckwheat noodles.
5. Sushi: rice and raw seafood.
6. Tempura: Deep-fried and battered dish of seafood and veggies.
Last update on 2023-12-03 / Affiliate links / Images from Amazon Product Advertising API
Conclusion: The Best Japanese Dog Names
There you've it! The best Japanese names for your canine companion! Hopefully one of these names will attract your interest and is exactly what you've been looking for to name your dog.
Checkout Our Favorite Dog Products
1. BEST PUPPY TOY
We Like: Snuggle Behavior Toy with Heart Beat & Heat Pack – Ideal toy for new puppies.
2. BEST DOG TRAINING PROGRAM
We Like: Doggy Dan The Online Dog Trainer – Stop any dog problem and raise the perfect puppy with The Online Dog Trainer.
3. BEST DOG DNA TEST
We Like: Embark Dog DNA Test – Embark screens for over 250 dog breeds + tests for 170+ genetic diseases including MDR1 drug sensitivity, glaucoma, degenerative myelopathy, and dilated cardiomyopathy, some of the most common adult-onset diseases in dogs.
4. Best Bone Broth for Dogs
We Like: (Solid Gold – Human Grade Bone Broth for Dogs) – Simmered Beef Bone Broth With Turmeric Provides A Nutrient-Dense And Flavorful Addition To Your Dog's Meal + Rich In Natural Collagen From Beef Bones.
5. Best Multivitamin for Dogs
We Like: PetHonesty 10-For-1 Multivitamin – 10 Benefits in 1 Daily Treat – These Multivitamin Snacks combine a well-rounded blend of the most essential vitamins and supplements including glucosamine, probiotics, vitamins and omegas, for dogs' overall daily health.
RECEIVE UPDATES ON DOG TRAINING, BREEDS, AND HEALTH + ALSO GET A FREE COPY OF OUR EBOOK 100 DOG TRAINING TIPS....