So you've finally found the perfect dog (or shall we say 'cane' or 'cagna'?) to add to your family?
Whether you have Italian heritage, you love Italy or you simply like the way Italian names easily roll off the tongue, drawing inspiration from one of the most popular languages in the world can be a great way to name your new canine companion.
The choice of a dog's name is important for his upbringing. Before naming your dog, it is important to understand that your chosen name will be an integral part of the relationship you will form with your canine.
Therefore, you should understand that choosing your dog's name is a crucial factor for both his training and day-to-day life.
Dogs deserve a unique name that takes into account their individual personalities. That's why, we've collected over 200 beautiful and unique Italian dog names for you to choose from.
Whether you've a male or female dog, we've taken both into account. Here, you will find some fantastico Italian names and meanings for your new puppy.
Italian Dog Names: How to Choose Your Dog's Name?
Choosing a name for your dog can be a personal process and no one can tell you what's right or wrong and what is good or bad.
Nonetheless, there are a few tips that you can consider when choosing a name for your furry friend. These tips can help ease your dog's process of adaptation to his own name and training.
Here are a few tips to help you pick the perfect name for your dog:
1. Choose a short name that is easy to pronounce: this will make it easy for your dog to learn and identify with his name.
If you choose a long or complicated name, you might end up confusing the dog. It is strongly recommended to go for a name with two syllables instead of one or more because they are easier to understand and pronounce.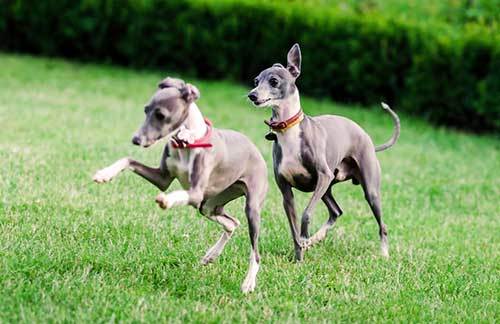 2. Avoid commonly used words: if you give your dog a name that you and your family members use often in conversations (such as life, light, day, night, morning etc), you might end up confusing your dog and making it hard for your dog to recognize his own name.
For that reason, we recommend choosing a creative and unique name for your canine companion.
Find out the meaning of the Italian name you give to your dog: that way, you can pick a name that best reflects your dog's individual appearance and/or personality.
3. Avoid renaming your pet: it's extremely important that you are fully satisfied with the name that you'll teach your puppy from a young age.
Apparently you will use your dog's name tens of thousands of times in his life, so it means you need to do your research so you can choose the right one!
Are you looking for a beautiful and unique name for your dog? Keep reading as we've collected the best Italian names for dogs.
Why Italian Dog Names Rock
Being a country of over 60 million people, Italy is renowned for its architecture, arts, music, food, Roman Empire and more.
The Italian culture is as vibrant as ever. Italian dog names are meaningful, passionate, captivating and unique. Italian dog names can be an excellent option when looking for inspiration for naming your new pup.
Whether you love the Italian culture or simply looking for a captivating name for your dog, you can refer to any of the Italian dog names suggested below.
Hopefully, you'll find the perfect name for your Neapolitan Mastiff, Lagotto Romagnolo, Italian greyhound or even your gentle Saint Bernard!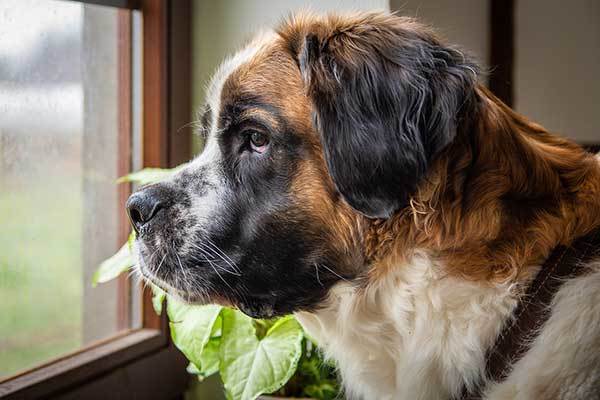 Popular Italian Dog Breeds
There are several Italian dog breeds that have been officially recognized by major canine registry organizations in the world.
Many of these breeds have names that are difficult to say, but they are all great dogs. Many of them are working and herding breeds.
If you are searching for a dog breed with a strong link to the Italian history and culture, check out the following list:
Bergamasco Shepherd
Bolognese
Bracco Italiano
Cirneco dell'Etna
Italian Mastiff(Cane Corso)
Lagotto Romagnolo
Lupo Italiano (GSD-wolf hybrid)
Maremma Sheepdog
Pastore Italiano (Italian Shepherd)
Piccolo Levriero Italiano
Saint Bernard
Segugio Italiano a Pelo Forte
Segugio Italiano a Pelo Raso
Spinone Italiano
Volpino Italiano (Italian Spitz)
Even if your puppy is not an Italian dog breed, you can opt for an Italian name for him or her.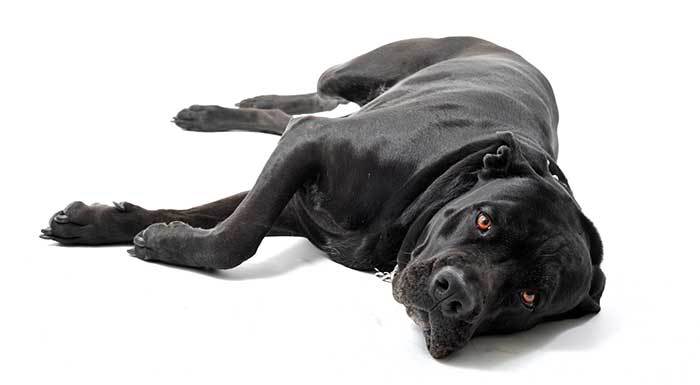 Without further ado, let's go straight to the list of the best Italian dog names and their descriptions:
Popular Italian Dog Names
Here are popular Italian dog names and their meanings, origin and other interesting facts about each of them:
1. Aio: means 'teacher'. This would be an excellent moniker for an obedient dog. It is also a short and easy name to pronounce.
2. Amico: this name would suit any dog, as it means 'friend'. In any case, a dog is man's best friend, and therefore, you can give this name to any dog regardless of size or gender.
3. Amore: means 'love'. This is a good name to give to your dog to show that you love him or her.
4. Bambino: means 'child'. This cute name would be suitable for dogs that acts like a baby no matter his/her age and is dependent on the owner.
5. Bella: this name means beautiful. Giving your dog the name 'Bella' can be a great way to appreciate your attractive female dog.
6. Bellissimo: means 'very beautiful'. This would be a great name for your cute pup.
7. Bianca: this female dog name means 'white'. This would be an ideal name for a white dog.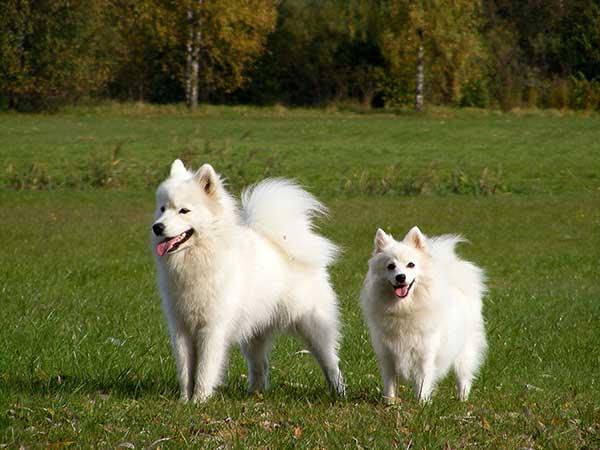 8. Bravo: people use this people when congratulating others. It can also be a cool dog name, as it means 'good boy'.
9. Bruno: it means brown hair. Dogs with brown fur can sport this cool name.
10. Caesar: named after the roman politician, and military general Julius Caesar. A dog sporting this name would be a leader.
11. Cane: this word simple means 'dog' in Italian. It would be a good name for any pup.
12. Carina: means 'cute', a sweet name for a beautiful dog.
13. Dolce: this word means sweet, so it would be a great name for any dog.
14. Faro: this would be a good name for guide dogs as it means 'lighthouse'.
15. Grazier: grazier means 'thank you'. It is a great name for any dog because whenever you call your pup you would be expressing your gratitude.
16. Luna: refers to the moon. This name would be a good choice for a beautiful female dog, particularly one that has a habit of staying up at night.
17. Lupo: means wolf in Italian. It is an apt name for a fierce dog.
18. Mamma Mia: this name is commonly used by Italians and could also be a great choice for a dog.
19. Marco Polo: named after a Venetian merchant who enjoys new adventures. It would be a good name for a dog who also loves adventures due to curiosity.
20. Pavarotti: named after the gifted opera singer. This would be a good choice for a talented dog.
21. Piccolo: means small. The name can be a good choice for any a small dog.
22. Polpetto: the word means meatball in Italian. A meatball is a small yet tasty food and a dog can be given this name to show that he is cute and sweet.
23. Sorriso: a good name for an ever-smiling dog, as it means smile.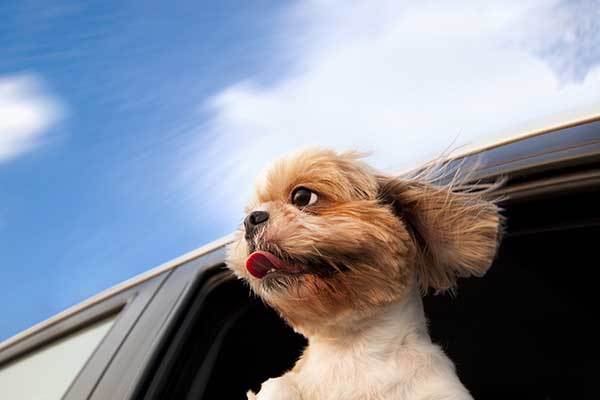 24. Tesoro: this word means treasure in Italian. Any dog is a cherished treasure to his/her owner and giving your dog this name would simply show how much you treasure him.
25. Topolino: this sweet Italian name means little mouse. It's a sweet yet corny name for a dog since there is no pup as small as a mouse.
26. Venti: this is an Italian word meaning twenty this word can be a random choice given its meaning. Nevertheless, it is a catchy name to call a dog.
27. Vita: means life. This name would be suitable for a dog who loves life.
Male Italian Dog Names
Check out our list of the best Italian names for male dogs below:
1. Alberto: simply means noble. This would be a good moniker for a gracious dog.
2. Aldo: loosely translates to a 'rich or wealthy' person.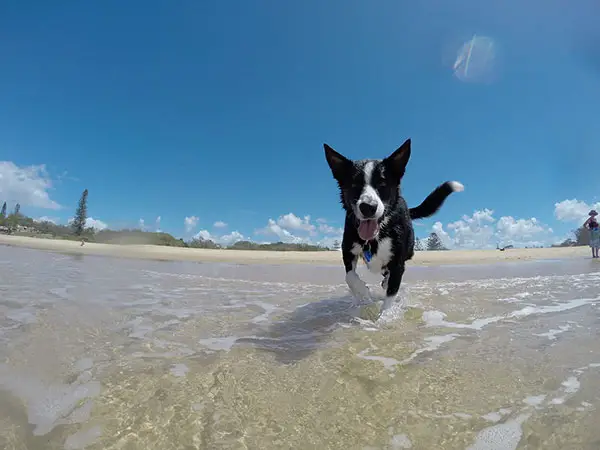 3. Alfredo: a mystical name to call a dog. This name loosely translates to 'good counselor'.
4. Andrea: This name shows the 'manly' nature of a dog.
5. Bruno: an Italian word meaning 'brown hair'. This name would fit any brown-coated dog.
6. Corrado: this name means bold.
7. Dante: an interesting name meaning 'lasting'.
8. Elmo: a very simple name meaning someone/something 'worthy to be cherished or loved'. This endearing name would suit any dog.
9. Enea: means 'ninth born'.
10. Enzo: named after the founder of the Ferrari automobile marquee. The name means 'ruler of the house'.
11. Este: based on the origin of breed, this name can also be a suitable choice. It means someone/something that 'originates from the east'.
12. Fabio: a funny Italian dog name, as it means 'bean grower'.
13. Faust: this word means lucky.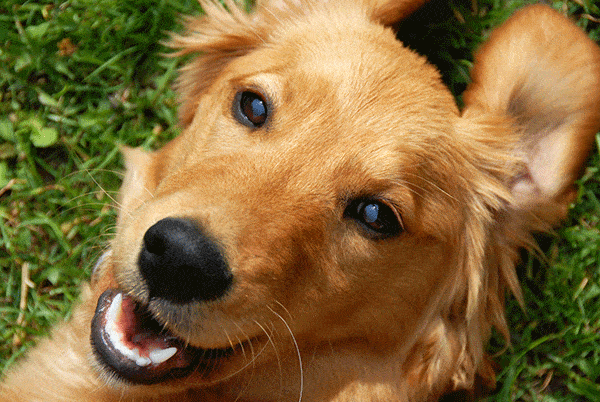 14. Flavio: for golden coated dogs, as it means 'blond'.
15. Giorgio: another funny Italian dog name for male pups given its meaning. It means 'farmer.'
16. Guido: a suitable name for a guide dog because it means 'guide'.
17. Leo: it means 'lion'. This would be a good name for any hairy dog.
18. Leonardo: it means 'a bold lion'.
19. Marco: it means 'a warning'. Doesn't your dog issue a warning message to intruders?
20. Matteo: it means 'a gift from God'.
21. Orlando: for a very brave dog breed, this name would be a good choice as it means heroic.
22. Paolo: this name means 'little". This would be an apt name for small dog breeds.
23. Primo: it means 'first born'. The name would be suitable for puppies born first in the litter.
24. Roberto: this Italian word means fame.
25. Romeo: this translates to a 'pilgrim from Rome'.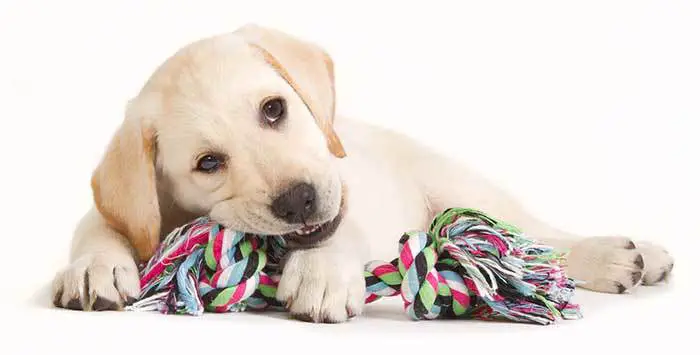 26. Sergio: another lovely dog name meaning 'attendant'.
27. Tino: means small.
28. Tito: means giant. An apt name for large dog breeds.
29. Ugo: for intelligent dog breeds.
30. Vito: for your victorious or champion dog.
ALSO READ: 150+ Greek Dog Names & Meanings (Apollo, Hector, Zeus & More..)
Female Italian Dog Names
Choosing the perfect name for your female dog is imperative – you're going to be calling her by that name frequently.
Whether you're searching for the most popular female Italian dog names, or a distinct name that not every other dog at the dog park has, there are many beautiful names you can choose for your good girl.
Here are some Italian dog names for girl dogs that we find irresistible:
1. Adrina: a dog that rekindles happiness. For female dogs that are always active, playful and happy.
2. Alonza: is your female dog from an aggressive breed? This name translates to 'ready for battle' and therefore, it would be a great option for her.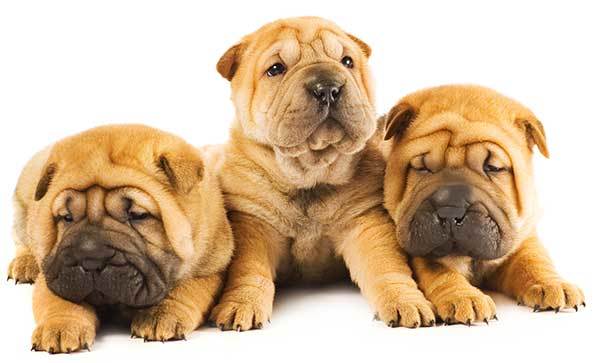 3. Anita: the name Anita is present in many cultures, but people often forget that it originates from Italy. It simply means 'grace'.
4. Aria: a nice name for a female dog, as it means 'melody'.
5. Bianca: as we've already mentioned, the name 'Bianca' would be suitable for 'white' dogs.
6. Bruna: try this name for 'black' dogs.
7. Carmela: it means garden.
8. Dona: it simply means 'lady'.
9. Gemma: it means 'jewels'.
10. Leola/Liona: translates to 'lioness'.
11. Maria: another common dog name meaning 'bitter'.
12. Mona: named after the famous Da Vinci painting, it means mean lady. You can choose the name 'Lisa' as well.
13. Octavia: if you're sure the dog is the 'eight born', then you can choose this name for her.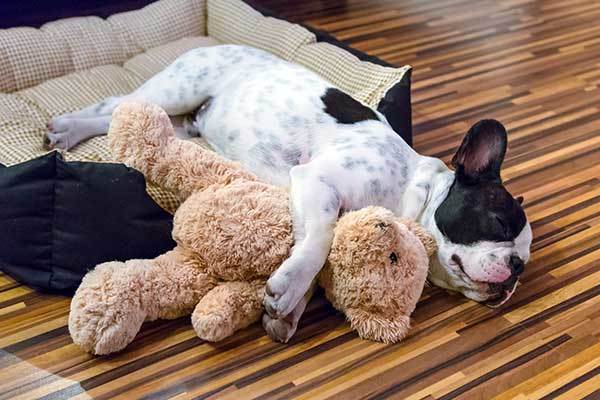 14. Paola: a suitable name for 'small' female dogs.
15. Pippa: this name loosely translates to 'lover of horses'.
16. Regina: a regal-sounding names meaning 'queen'.
17. Rufina: for dogs that have some 'red' color on their coat.
18. Serena: a suitable name for calm dogs, as it means 'tranquil and peaceful'.
19. Sofia: no matter how you spell this name, it means the same thing: 'clever or wise'
20. Terza: for female dogs that are 'third' in the litter. You can also give this name to your third dog.
21. Violet: contrary to what you may be thinking, this name means a 'flower' in Italian.

Badass Italian Dog Names
For more great Italian dog name ideas, check out the following list:
1. Alessia
2. Angela
3. Barba
4. Ceci
5. Celia
6. Diabo
7. Donatella
8. Elina
9. Fede
10. Fran
11. Franscesc
12. Geppi
13. Geppo
14. Giaco
15. Gio
16. Giuseppe
17. Grazia
18. Lorenzo
19. Mau
20. Paola
21. Petruchio
22. Sandra
23. Scapino: means "little escape artist".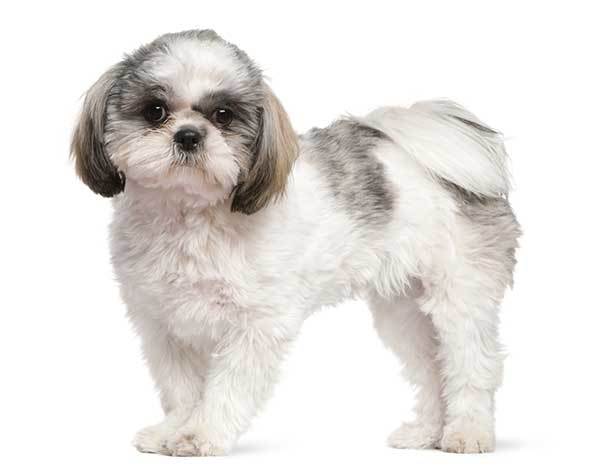 Delicious Italian Dog Names Inspired by Food and Italian Cuisine
From the tasty pasta to the deserts to sweet beverages, Italy is known for some of the best foods in the world.
This can also be used as inspiration naming your dog. This includes Italian dessert dog names. Here are some great ideas:
1. Biscotti: almond biscuits invented in the Italian city of Prato.
2. Budino: a tasty Italian dish, typically creamy and rich like a pudding or custard.
3. Cannoli: tasty Italian pastries.
4. Espresso: a concentrated coffee beverage.
5. Gelato: delicious and addictive Italian ice cream.
6. Gnocchi: small and thick dumplings.
7. Pesto: sauce with cheese, basil, garlic, olive oil, pine nuts and other ingredients.
8. Prosecco: white wine from Italy.
8. Ravioli: a famous Italian pasta dish.
9. Risotto: Italian rice prepared in a broth.
10. Tiramisu: a coffee-flavored custard desert.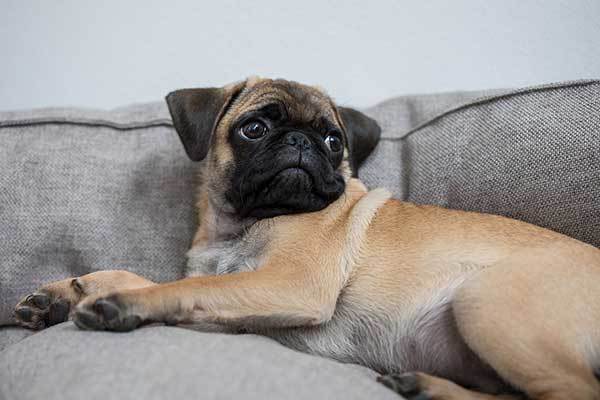 11. Vino: means wine, an Italian forte.
12. Ziti: spaghetti-like pasta.
13. Zupa: means soup in Italian.
ALSO READ: 500 Adorable Names If You Have a White Dog
Italian Celebrity Dog Names
Italian people have made some very important contributions to the world. As a way if recognizing these individuals and their contributions, we can draw inspiration from their names.
1. Augustus: the first emperor of the Roman Empire.
2. Caesar: roman leader and general, Julius Caesar.
3. Claudius: another famous emperor of the Roman Empire.
4. Da Vinci: Italian painter, sculptor, architect, draftsman and engineer.
5. Donatello: Italian sculptor and artist from Florence.
6. Galileo: an icon figure in the world of science.
7. Gavanna: the word means creative man, named after the famous Italian designer Stefano Gabbana.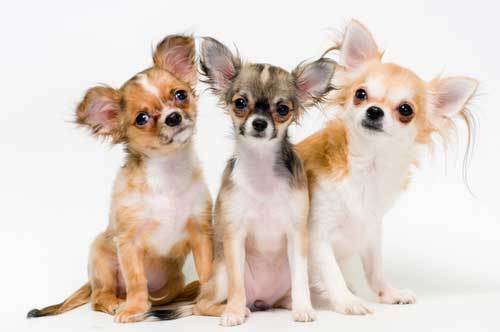 8. John Paul: head of the Catholic Church and pope from 1978 to 2005.
9. Marco polo: a famous merchant known for his incredible adventures.
10. Mario and Luigi: Mario means warlike while Luigi refers to a renowned fighter.
11. Michelangelo: a famous Italian painter, sculptor and architect.
12. Mussolini: Italian fascist leader. Although Mussolini was a controversial figure, the name could be a funny option for a powerful and serious canine.
13. Nero: Nero was the last emperor of the Julio Claudian dynasty.
14. Pavarotti: talented opera singer. A wonderful choice for a howler!
15. Raphael: a famous Italian architect and painter.
16. Valentino: this name means strong or brave. Named after the famous fashion designer, Valentino Clemente Ludovico Garavani.
17. Versace: named after Gianni Versace, the founder of the highly popular clothing company. The name would be a good choice for an elegant dog.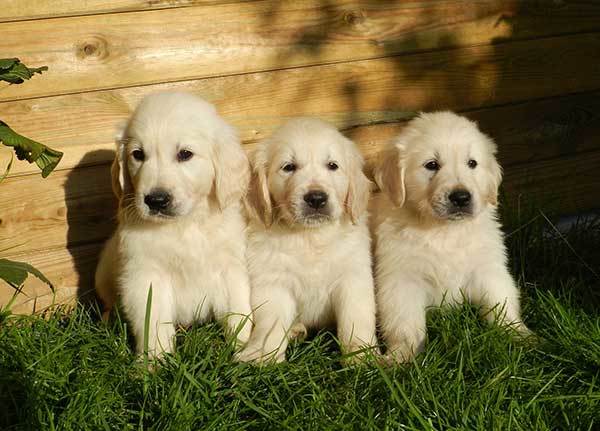 Italian City Dogs Names
There are many beautiful cities in Italy. Here are some short and easy-to-pronounce places you can use as inspiration where naming your dog.
1. Como: named after Lake Como. The lake draws tourists from all over the globe.
2. Florence: a stunning city, the capital of Tuscany.
3. Milan: a beautiful Italian city known for its fashion sense.
4. Pisa: here, you can find some huge towers and other great landmarks.
5. Pompeii: an ancient Italian city that was destroyed in the eruption of Mount Vesuvius. This name would be a suitable choice for a pup with a destructive character.
6. Roma: the Italian version of Rome.
7. Sienna: a beautiful city in Tuscany.
8. Venice: a beautiful Italian city known for its culture.
9. Verona: one of the many historical cities in Italy.
Furbo Dog Camera: Treat Tossing, Full HD Wifi Pet Camera and 2-Way Audio,...
FULL HD CAMERA & NIGHT VISION - The Furbo Dog Camera gives you HD video quality day & night. Stunning 1080p live view lets you easily check on your...
2-WAY AUDIO - Know what's going on at home and talk to calm them down via the app.
FUN TREAT TOSSING - Toss a treat to your dog through your Furbo dog treat dispenser camera via the free Furbo iOS/Android app. Fill your Furbo dog...
Last update on 2023-12-07 / Affiliate links / Images from Amazon Product Advertising API
Conclusion: Italian Dog Names
Dogs are like our kids,. We love them, and take good care of them , so its important that we try and choose the perfect dog name that reflects the appearance, personality and potential.
Since choosing a name for our new puppy can be challenging , consider settling on ones of the above Italian dog names for your canine friend.
If you're still unsure of the best name for your dog, do not worry! You can find many other options for dog names, including Hawaiian dog names, Japanese dog names and Indian dog names.
Hopefully , you've enjoyed the list of fantastic Italian dog names above and use it as your inspiration when choosing a name for your new dog!
ALSO READ: 500+ Unique Names for Black Dogs
Checkout Our Favorite Dog Products
1. BEST PUPPY TOY
We Like: Snuggle Behavior Toy with Heart Beat & Heat Pack – Ideal toy for new puppies.
2. BEST DOG TRAINING PROGRAM
We Like: Doggy Dan The Online Dog Trainer – Stop any dog problem and raise the perfect puppy with The Online Dog Trainer.
3. BEST DOG DNA TEST
We Like: Embark Dog DNA Test – Embark screens for over 250 dog breeds + tests for 170+ genetic diseases including MDR1 drug sensitivity, glaucoma, degenerative myelopathy, and dilated cardiomyopathy, some of the most common adult-onset diseases in dogs.
4. BEST DOG PUZZLE TOY
We Like: Outward Hound Interactive Puzzle Toy – Every dog loves chasing squirrels at the park. The Outward Hound Hide-a-Squirrel Puzzle Toy gives your dog the same feeling as though he was outdoors chasing live squirrels.
5. Best Calming Treats for Dogs
We Like: FurroLandia Hemp Calming Treats – These soft chews will calm your dog so it can peacefully endure stressful situations, such as long car trips, visiting unfamiliar places, or hearing Thunder. Ideal for all dog breeds & sizes.