You might be thinking, "I guess my dog is spoiled rotten".
We get it! Our dogs are incredibly cute and are our fur babies. We love and treasure them like our kids.
You definitely want the best for your canine friend, but if any of the following is true, then your dog might be spoiled.
Signs Your Dog Is Too Spoiled
So how do you know if your dog is spoiled? And what's the best way to spoil your dog without taking it too far?
Here are eight signs your pet is too spoiled and what you can do about it:
1. Your Dog Is Overweight or Obese
Most dog breeds are food driven, and many training methods recommend rewarding your dog with treats for their good behavior.
Unfortunately, some pet parents tend to overdo it. They will sometimes give their dog food treats when a simple praise word is enough. They might also offer too many treats at the wrong time or at once.
Some dog owners may also be tempted to feed table scraps to their dogs. This might affect them physically and mentally as well.
Physically, your dog ends up becoming overweight or obese, which makes them vulnerable to a host of health problems, including joint issues, diabetes and cancer.
Mentally, your dog senses that he is in complete control. This mentality makes life extremely difficult for you and your pet.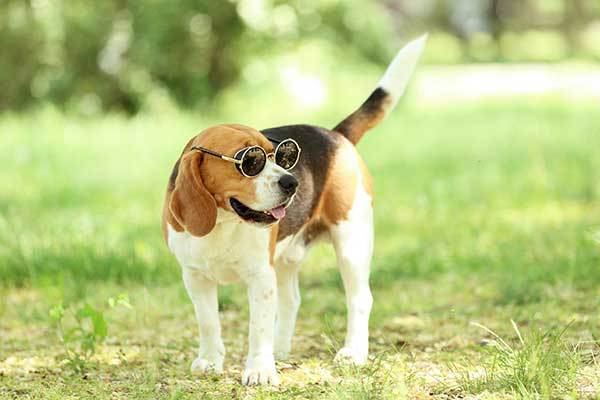 2. Your Dog Constantly Misbehaves
Another sign that your dog is a spoiled brat is constant misbehavior.
A spoiled pet already knows that he can do anything he sets his mind to.
Dog misdemeanors are often taught and reinforced by their owners who simply don't correct them at an early enough stage. Pet parents should teach themselves to say no.
This mentality results in poor dog behaviors, such as pulling on leash, and not obeying basic commands.
This puts your dog at risk because you never know how he will react in different situations. Such dogs often run off from their owners and might refuse to come back when called.
If such a thing happens in a busy street or when they encounter a strange dog, then your dog could be in danger.
3. Your Dog Is Aggressive Or Overprotective
While some breeds are naturally protective of their family or territory, many dogs that are overprotective are just spoiled little brats.
We all know those types of dogs who will bark at everyone and everything that gets within their area. Some will even bite or nip if someone, even their owners, tries to get something away from that area.
This bad behavior is a result of poor socialization and bad behavior reinforced over time.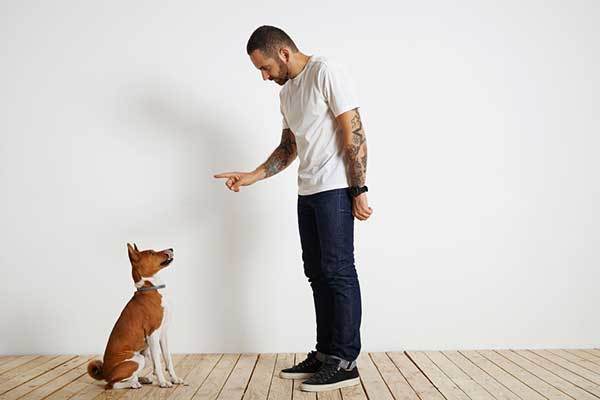 4. Your Pet Sleeps in Your Bed. Your Partner Doesn't
Studies have shown that owners are spending more on their dogs than ever before.
This is because they are not just pets; they are part of our families, so more and more people are opting to share the same bed with their pets.
However, when you want to share the bed with someone else, they start barking and growling like there is an intrusion. This is a sure-fire way to tell that your pup is spoiled.
Our dogs should recognize their place in the house. They should also sleep in their own dog beds, not yours.
Dogs are naturally wired to be protective of their territory, so it may negatively affect your love life if he doesn't want your spouse to share the bed with him.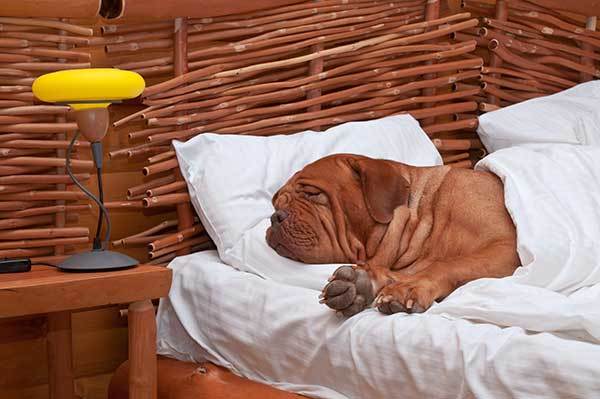 5. You Spend Much More Money on Your Dog Than on Yourself
If all your focus is just on your dog, it might not work.
Let's be clear here. It's commendable that you spend a lot of money on your pet, especially if you have a special needs pet that requires special care and attention, food and regular vet checkups.
However, If you're spending an obscene amount of money on numerous accessories, outfits and other random pointless stuff on your pet, it may be time to stop taking it too far. Does your dog actually require all those items every day of the week? Obviously not!
If you're spending more money on your dog than on your own self or your kids, then you need to do some serious reflection.
6. Your Dog Loves Only You
Another indication that your pet is probably spoiled is that he only behaves properly when he is near you.
Does your pooch growl, snap, bite and lunge towards other people whenever you take him out, but he is overly friendly to you?
This could be a personality trait, but in most cases, it is because the pet was not properly socialized from a young age.
By socializing your dog, he will learn to get along with other people and animals. If your pet is too reliant on you, he could develop issues like separation anxiety because of inability to function properly without you.
Sale
Petcube Play 2 Wi-Fi Pet Camera with Laser Toy for Cats & Dogs, 1080P HD…
YOUR ALL-IN-ONE PET MONITOR — With Petcube Play 2 Wi-Fi pet cam, check on your pet anytime from your phone with 1080p HD video, 160° ultra…
PLAY WITH LASER FROM YOUR PHONE — With a built-in pet and human-safe laser toy, controlled from your phone, or set to autoplay mode to entertain…
CHAT WITH YOUR PET — With high-quality 2-way audio, you can hear and speak to your pet when away, and they can reply back. Enjoy excellent sound…
Last update on 2023-12-03 / Affiliate links / Images from Amazon Product Advertising API
7. You Spend Way Too Much Time With Your Pet
Do you cancel dates to go hang out with your pet? Do you feel guilty whenever you leave home without your dog?
Is your dog your closest friend? Do you have a photo of your dog as your screensaver? Do you hold long, serious conversations with your pet because you think he clearly understands you?
Yes, pets are great companions and sometimes, they can even be better companions than humans because they are always loyal and do not judge you.
However, you owe it to yourself to speak to other people. Spending time with your dog is comforting, but they also need some space.
8. You Give Your Dog Everything on a Silver Platter
Once again, we get it. It feels so good to spoil our pets. We always want to give our dogs the best.
But there is a difference between providing our dogs with the best toys, food, accessories and other amenities, and giving them everything on a silver platter. That is why some issues arise.
That's when your pet has no boundaries and does not respect other people. He tends to do whatever he wants whenever he wants. This is really common and both small and little dogs get spoiled.
Pet owners do make some major mistakes when trying to spoil their dogs. They just make it very easy for their dogs to misbehave.
However, you need to stop overdoing it because that can actually do more harm than good to your dog. Lack of clear rules or boundaries can cause insecurity and anxiety in a pet.
Without a firm leader present, your dog can assume the responsibility of being in control. This can even lead to aggression. And most dogs don't need this responsibility. Dogs feel much happier with a firm leader guiding them. And that leader should be you.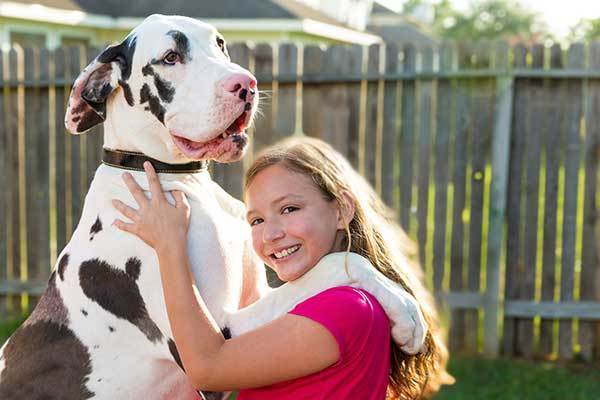 How Should You Spoil Your Dog? (8 Tips)
Maybe you're thinking "my dog is spoiled. So what? I love my dog so much. What's the big deal?"
A lot of pet parents actually think this way. However, what you may consider "loving or spoiling your dog" may not necessarily be what your dog may consider "loving". It may be the same as smothering your dog.
Our dogs are not human beings. They have different feelings, instincts and behaviors.
So, how can you show your dog you love him without taking it too far?
Here are some ways to show your dog you love him and care about him that won't have a negative impact on his health and life. In fact, they can improve it.
1 – Give out treats sparingly
Your dog will be just as happy to receive a bite-size food treat as a larger biscuit. Giving out bigger treats too freely can actually make training more difficult that it should be.
Also, avoid giving out treats for no reason at all. This could also make your dog fat and unhealthy.
2 – Give your canine friend a frozen treat on those hot summer days.
3 – Get some interactive dog toys and spend some time each day playing with your furry friend.
4 – Provide soft and comfortable beds for your dog.
5 – Provide your dog with high quality dog food and fresh drinking water each day.
6 – Give your pet a massage, especially if he loves to be cuddled. This will help him relax and relieve any sore muscles.
7 – Take your Dog for walks, hikes or for romps at the dog park.
8 – Bake your own dog treats. There are plenty of recipe ideas for easy and healthy homemade dog treats available online to help get your creative juices flowing.
Sale
Last update on 2023-12-03 / Affiliate links / Images from Amazon Product Advertising API
Conclusion: My Dog Is Spoiled!
Our dogs are very adorable and deserve lots of love, care and attention. While you can't blame yourself for spoiling your pet, everything in excess could end up hurting both you and your beloved pet.
Sure, you might think that you are in control, but when you come to really think about it, are you?
Perhaps it's time to explore safe ways to spoil your dog. Otherwise, overdoing it could have detrimental consequences. Training your dog and giving them the guidance they need every day will help prevent them from becoming a spoiled dog.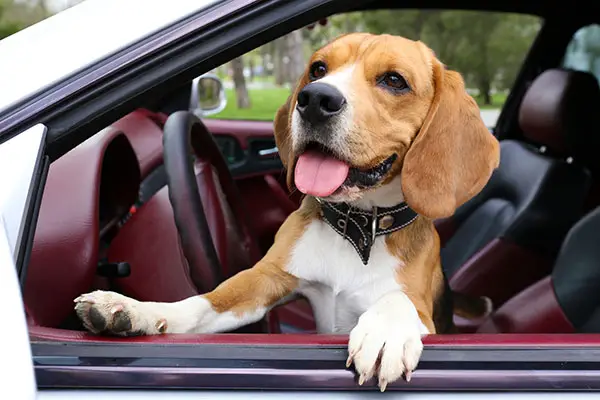 Checkout Our Favorite Dog Products
1. BEST PUPPY TOY
We Like: Snuggle Behavior Toy with Heart Beat & Heat Pack – Ideal toy for new puppies.
2. BEST DOG TRAINING PROGRAM
We Like: Doggy Dan The Online Dog Trainer – Stop any dog problem and raise the perfect puppy with The Online Dog Trainer.
3. BEST FOOD FOR DOGS AND PUPPIES
We Like: Victor Super Premium Pet Food – Ideal for growing puppies and pregnant or lactating females. Also provides sustained energy for sporting dogs and dogs with high physical demands.
4. BEST DOG DNA TEST
We Like: Embark Dog DNA Test – Embark screens for over 250 dog breeds + tests for 170+ genetic diseases including MDR1 drug sensitivity, glaucoma, degenerative myelopathy, and dilated cardiomyopathy, some of the most common adult-onset diseases in dogs.
5. BEST DOG PUZZLE TOY
We Like: Outward Hound Interactive Puzzle Toy – Every dog loves chasing squirrels at the park. The Outward Hound Hide-a-Squirrel Puzzle Toy gives your dog the same feeling as though he was outdoors chasing live squirrels.
6. Best Vacuum to Tackle Pet Hair
We Like: ORFELD Cordless Vacuum – Engineered for homes with pets. With features and tools that dig out dirt, hair and allergens everywhere your pet gets.
RECEIVE UPDATES ON DOG TRAINING, BREEDS, AND HEALTH + ALSO GET A FREE COPY OF OUR EBOOK 100 DOG TRAINING TIPS....