If you are considering adding a Cocker Spaniel Shih Tzu Mix to your family, chances are you are looking for every piece of information you can find about this dog.
The Cock A Tzu has already won the hearts of many dog lovers around the world.
The new trend towards mixed breeds or "designer dogs" is a major topic of discussion in the canine world, but any reservations you might have will most likely vanish as soon as you set your eyes on the adorable Cocker Tzu dog.
Half Cocker Spaniel and half Shih Tzu, the Cocker Spaniel Shih Tzu Mix is all cuteness.
But if you are wondering whether the Cock A Tzu can be a good match for you and your family, please read on. You'll be glad you did!
Here, you'll find clear Shih Tzu Cocker Spaniel Mix pictures and everything you need to know about this beautiful crossbreed.
[thrive_leads id='12402′]
What is a Cock A Tzu?
A Cock A Tzu is a crossbreed dog that is a result of two purebred parents: a purebred Cocker Spaniel dog and a purebred Shih Tzu.
This dog is also known as the Cock-a-Tzu, Cocker Tzu and Shih Tzu Spaniel.
Since this hybrid has been with us for just 30 or so years, it can be hard to predict exactly how your new pup will turn out.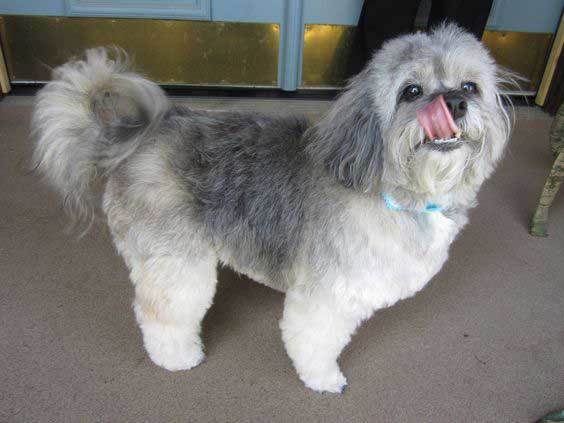 Shih Tzu Cocker Spaniel Mix – Source
In order to learn more about your Cocker Spaniel Shih Tzu Mix, it is important to get more information about both the parent breeds.
That way, you'll get a good idea of the probable physical characteristics and personality traits of this mixed breed dog.
So let's explore the origins of the Cocker Spaniel and the Shih Tzu breeds.
The History of the Cocker-Spaniel
Like most breeds, the Cocker Spaniel was initially developed as a hunting dog. These dogs originated in the UK, where they were commonly used to hunt the Eurasian woodcock.
Since the Eurasian woodcock is not found in America, these dogs were standardized to enable them to hunt the American woodcock.
Today, the English Cocker Spaniel and its American counterpart are recognized as two separate dog breeds. The American version is smaller than its English equivalent.
As you can see, Cocker Spaniels have a rich history, and the name "Spanyells" dates as far back as the 14th century. Over time, these dogs have made the transition to loyal family pets.
ALSO: The Australian Shepherd Cocker Spaniel Mix (Cotralian)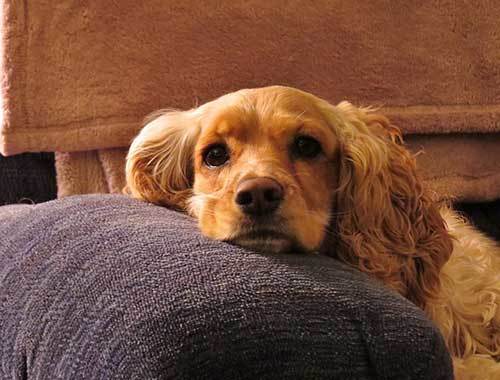 Their popularity rose after the Second World War. The modern Cocker Spaniel is calm, friendly and affectionate.
They are generally great with young kids and other pets.
The Cocker Spaniel as a breed was registered with the American Kennel Club in 1878, but it was not until 1970 that UK's Kennel Club recognized the American Cocker Spaniel as a separate breed to the English one.
The History of the Shih Tzu
There are many theories about the origin of the Shih Tzu breed.
Most historians believe that this dog was a cross between two Tibetan dogs: a Lhasa Apso and a Pekingese.
The Shih Tzus were so cherished by the Chinese royals that they were kept away from the rest of the world. In fact, the emperors would keep the most beautiful and affectionate Shih Tzus, which they showered with gifts.
The breed made its way to the UK in the 1930s before spreading across Europe. These dogs were brought to the US by members of the US Army after the Second World War.
The Shih Tzu breed was officially registered with the AKC in 1969. Many celebrities and world leaders have since fallen in love with the charming Shih Tzu dog.
They include Bill Gates, Queen Elizabeth II, Nicole Richie, Beyonce and Mariah Carey, to mention but a few.
SUGGESTED ARTICLE: All About the Adorable Shih Tzu Chihuahua Mix (Shichi)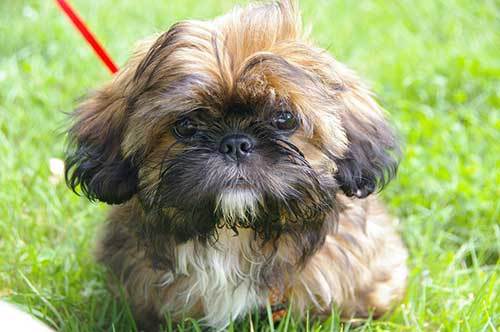 Now let's find out how your Cocker Spaniel and Shih Tzu Mix will look like.
The Physical Traits of the Cock A Tzu
Cocker Spaniel Shih Tzu dogs are truly adorable.
They are generally small-sized dogs with strong legs and a longer body. These dogs have a short muzzle just like both parent breeds.
All Cock-a-Tzus also have brown eyes, but the shape varies based on the parent breed each puppy takes after most.
Their tail is usually short in length and may be slightly curled just like that of the Shih Tzu.
The head is normally round and the ears are flopped, hanging down on both sides of the head.
The coat of a Cocker Tzu is normally medium in length, soft and smooth. The breed comes in a range of colors; the coat is either single color or multi colored.
The Average Cock A Tzu Size, Height and Weight
The Cocker Spaniel and Shih Tzu Mix is a small dog. When full grown, he weighs up to 35 pounds and reaches a height of around 11 to 14 inches.
Due to their small size, these dogs are well suited for apartment life provided they get plenty of exercises.
Further Reading: The Best Dog Beds For Small Dogs (Top 14)
The Cock A Tzu Behavior & Temperament
The Cocker Spaniel Shih Tzu Mix is a loyal and friendly dog with a charming personality. They love being around their family, craving for the attention and affection of their loved ones.
They are gentle with small kids and other family pets, being an excellent playmate for them. Despite their overall playful nature, they are sometimes reserved and quiet.
Although they are sometimes hyperactive, these dogs rarely bark and have low watchdog abilities.
Due to their strong bond with their owners, however, they are submissive and will act if they feel their family is in danger.
[thrive_leads id='7777′]
Training
The Cock-a-Tzu is intelligent and eager to please, so your puppy will be easy to train provided the right approach.
Using positive reinforcement training methods works best for this crossbreed.
Due to his small size, you may be tempted to allow your Cocker Spaniel Shih Tzu dog to have his own way. However, this can lead to a stubborn and difficult dog.
The area where you should be extra careful is potty training. That's why puppy classes are recommended to help ensure you're getting it right.
[thrive_text_block color="red" headline=""]
Recommended: For trusted solutions to your dog's behavioral problems, I highly recommend you check out The Online Dog Trainer
[/thrive_text_block]
Exercise Requirements
Both parents tend to be high-energy dogs. This means your Cock A Tzu will most likely be high-energy as well.
Both parent breeds need plenty of exercises, and therefore, a Cocker Spaniel Shih Tzu Mix will need regular exercises to remain happy and healthy.
Additional outdoor activities are also recommended for a Cocker Spaniel mixed with a Shih Tzu. This means you need a large yard for him to play and run around. Otherwise, you should take him out on daily walks to expend any excess energy.
Shih Tzus are particularly prone to separation anxiety, so don't leave your Shih Tzu Mix alone for long hours.
Also, consider giving your Cock-a-Tzu the gift of companionship when you are away from home. Get him plenty of toys to keep him busy and mentally challenged.
LEARN ABOUT IT: How To Teach Your Dog To Stay Home Alone (10 Tips)
Grooming Needs
Your Cocker Spaniel Shih Tzu Mix should be brushed on a daily basis.
They should also be bathed at least once a month to help keep their coat clean and shiny. In some cases, the coat will need a regular trim to reduce any feathering.
Remember that all dogs do shed, no matter what some experts might tell you. However, Shih Tzus do not shed much. At the same time, the fur or hair that becomes loose will remain on the coat until it is brushed out.
On the other hand, Cocker Spaniels shed a lot. They have such a long coat and long hair that they tend to leave behind a trail of hair wherever they go.
While the Shih Tzu may be godsend for allergy-prone individuals, your Cock A Tzu is half Cocker Spaniel, which may actually produce the opposite effect.
The shedding tendency of your Cock-a-Tzu puppy will actually depend on which parent breed he takes after most.
Further Reading: What Is The Best Brush For Shedding Dogs? (Top 15)
Cock A Tzu Health Problems
The lifespan of a Cocker Spaniel Shih Tzu Mix is around 12 to 15 years.
These dogs can live this long due to few health problems and their playful nature.
Keep in mind that each crossbreed can inherit its own set of health risks. Thankfully for the Cock A Tzu, the list of potential health concerns is quite short.
However, these dogs can still suffer from eye problems, blood disorders, back problems and the usual set of canine worries (obesity, fleas and worms).
However, this can shift in Cock-a-Tzu Mix puppies based on which parent breed influences their genetics most.
Recommended: The Ultimate Guide to Dog Health
Cock A Tzu Feeding Information
Feeding the Shih Tzu Spaniel Mix will be easy and affordable since these dogs need just 1 to 1 and half cups of high quality dog food each day.
We recommend feeding your pup high quality dog food to ensure he gets all the essential nutrients.
Moreover, it is advisable to feed these dogs fish oil to ensure your pup gets essential fatty acids to promote good health.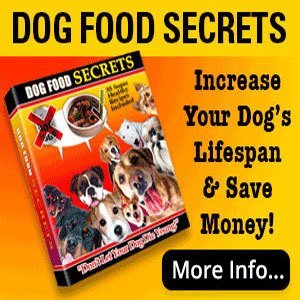 Finding Cocker Tzu Puppies for Sale or Adoption
Buying a Cock-a-Tzu puppy from a reputable breeder can help lower the chances of high vet bills in the future.
A good breeder will allow you to meet both parents dogs and also provide you with health clearances for each of them.
In almost all cases, you will find that the price of Cocker Spaniel-Shih-Tzu puppies for sale ranges from $300 to $1000. The more certified and reputable your breeder is, the more costly the puppy will be.
Alternatively, you can consider Cock A Tzu puppies or adult dogs for adoption.
Getting a dog from a rescue can be really fulfilling. Nothing feels better than giving a rescued pup a forever home.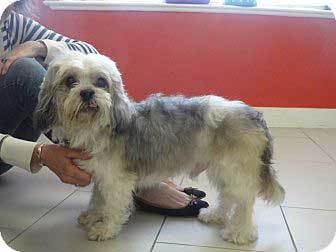 Cock A Tzu Puppy- Source
Of course, there are some pitfalls to getting a pup from a rescue organization. There is no guarantee you're getting a genuine Cock-a-Tzu even if the puppy looks and behaves like one.
That's where the Embark Dog DNA Test Kit comes in handy. With this at-home dog DNA test, you'll be able to get all the information you need, including breed, lineage and any potential health risks.
Recommended: Discover The Deadly Secret The Dog Food Industry Is Spending Millions To Make Sure You Never Find Out
Is a Cock a Tzu Right for You?
A well-bred, well-raised Cock A Tzu puppy can be an excellent choice for most families and singles alike.
They need plenty of attention and mental stimulation to keep them happy and healthy, but they will bring so much joy to your home.
Hopefully, this guide has given you all the facts you need to make an informed decision.
Good luck!
[thrive_text_block color="red" headline=""]
PS:
Check out The best 
Dog Training & Care
books, audio, and video all in one place! [/thrive_text_block]